This is an archived article and the information in the article may be outdated. Please look at the time stamp on the story to see when it was last updated.
NEW ORLEANS— It only took 8 moves for International Chess Grandmaster Pontus Carlsson to take down News With a Twist host LBJ during an informative, yet hasty demonstration on the the Twist set.
Carlsson is in town to promote Business Meets Chess & Kids.
You can catch him at the following locations:
Public Tandem Simul: Wednesday, October 17 at the French Market Food Court at 11am,
Chess Duel and Business Social: 2nd Vine Wine, 1027 Touro Street, 7pm and
Community Workshop: Thursday, October 18, The Lyons Center, 624 Louisiana Avenue at 6pm.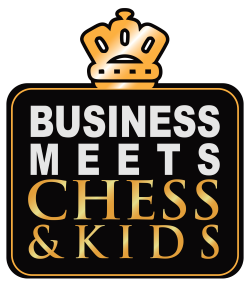 The goal is to work with kids from schools and chess clubs in the greater New Orleans area initially then spreading across the nation. Each participating youth will get a chess set, access to chess application and membership in a chess club so they can practice chess and through the project develop their concentration abilities, problem solving, calculation skills, as well as logical and critical thinking. These abilities will be very beneficial in chess and life.