This is an archived article and the information in the article may be outdated. Please look at the time stamp on the story to see when it was last updated.
NEW ORLEANS (WGNO) – Neighbors in the Carrollton area and Tulane students are on alert following a second home invasion Friday.
Three Tulane students are counting their blessings. Police say two of them were sitting on the porch of a home on the 7800 block of Panola Street off Carrollton when three men forced the women inside, tied them up with USB cords, and robbed them.
It happened in broad daylight while another student napped upstairs in her bed.
"It surprises me because I feel pretty safe in this neighborhood," says Wanda Gautchi.
Police say the brazen burglars confronted their victims at 4:50 p.m. on Friday.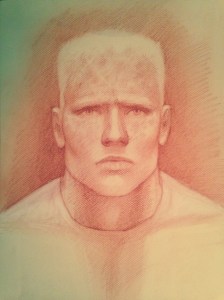 Blocks away on Green Street neighbors are also concerned. Police say last week someone tried to strangle a woman inside of a home on the 8200 block. Now a sketch has been released describing the attacker.
Back on Panola Street Gautchi hopes a neighbor's surveillance camera will lead to clear images of the suspects.
"I just hope whoever did it, they don't do it anymore," says Gautchi.
Tulane Police say as soon as they found out the rest of the community was put on alert via email.
Sophomore Kate Adamy says, "Usually when we get them, people are walking around at 2 a.m. in some part they shouldn't be, but this was different."
Cpt. Reid Noble with Tulane University Police explains, "I think that people tend to be less concerned if it's that time of day, but I think they should realize that it could happen anywhere, anytime."
Both Tulane Police and the NOPD are stepping up patrols in the Carrollton area, and they are asking residents to call 911 if they see or hear anything suspicious.
Police say the suspects are between the ages of 14 and 17.
Tulane police say the suspects are described as:
Suspect 1: Black male, 5'8, muscular build, short buzz cut, tattoo of unknown words across chest, shirtless, black pants, black & white skeleton gloves.
Suspect 2: Black male, three inch twist type hairstyle, red & black horizontal striped polo shirt.
Suspect 3: Black male, shortest of three.