This is an archived article and the information in the article may be outdated. Please look at the time stamp on the story to see when it was last updated.
NEW IBERIA, La. — Louisiana-based Tabasco is celebrating 150 years of pepper sauce with a limited edition Diamond Reserve Red Sauce that's blended with sparkling wine vinegar.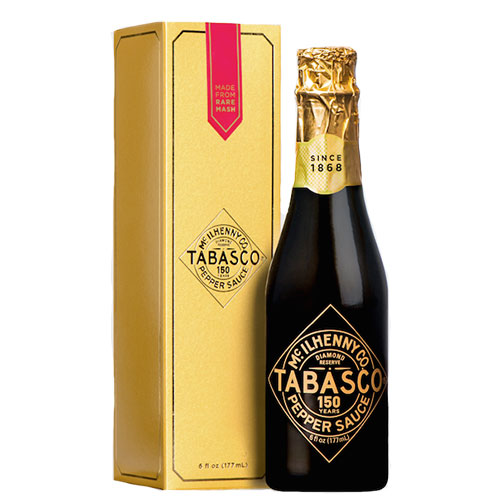 According to Tabasco, the new sauce is made "from a selection of the finest tabasco peppers on Avery Island, chosen for their superior color, texture and robustness."
"These peppers are mashed with a small amount of salt, then aged – some for up to fifteen years – and blended with sparkling white wine vinegar," according to the Tabasco website.
It comes in a champagne-style bottle. The six-ounce bottle can be yours for only $35. Click here for more info.