This is an archived article and the information in the article may be outdated. Please look at the time stamp on the story to see when it was last updated.
GRETNA, La. (WGNO) – A riverboat cruise line is coming Gretna.
Officials announced Friday that the startup riverboat cruise line, which offers premium tours along America's waterways, will create 94 direct jobs, 64 aboard the riverboat and 30 at its new headquarters on the West Bank of Jefferson Parish.
The ferry terminal in Gretna will be the home port for French America Line's deluxe 150-passenger vessel, the Louisiane.
The Louisiane, formerly the Columbia Queen that sailed Oregon's Columbia River, was purchased by French America Line in 2015. The luxury riverboat is currently en route from Oregon to Gretna via the Panama Canal on a journey that will take a total of four weeks.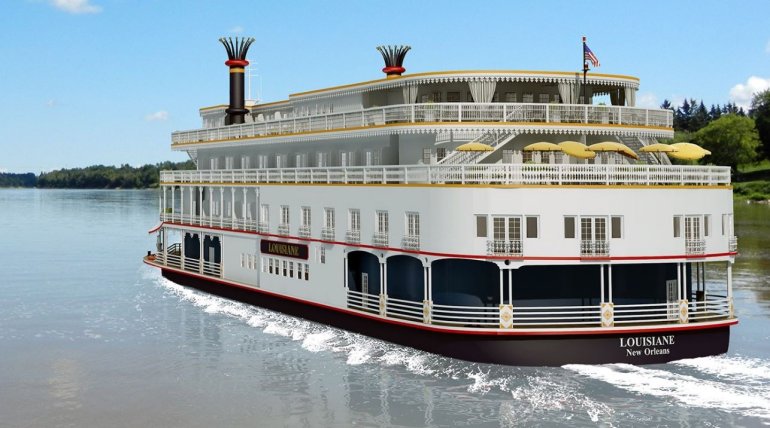 In mid-July, the Louisiane will arrive at the Gretna Ferry Landing, which will be rebranded by French America Line in the coming months. The terminal has been underutilized since the halt of regular ferry service to Gretna in 2013. Once in Jefferson Parish, the Louisiane will be refurbished by Bollinger Quick Repair based out of Harvey.
A portion of the revenue generated from French America Line's operations will be exclusively reserved for the future development of a permanent water transit service connection between the City of Gretna and New Orleans.
French America Line offers five-to-ten- day cruises on the Mississippi, Ohio, Tennessee, Cumberland, and Red Rivers with stops at major U.S. cities along the way.
The boutique riverboat will offer 75 suites and staterooms, two restaurants, three lounges, a full-service spa and nightly entertainment.
Inaugural sailings of the Louisiane will begin in September 2016.