This is an archived article and the information in the article may be outdated. Please look at the time stamp on the story to see when it was last updated.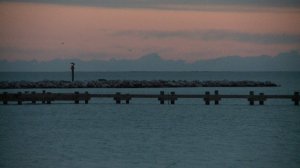 GRAND ISLE, La. (WGNO) – It's been five years since the BP Deepwater Horizon Oil Spill, but many folks in Grand Isle are still waking up to the challenges of recovery.
The explosion on April 20, 2010, killed 11 men who were working on the rig and dumped more than four million barrels of oil into the Gulf of Mexico.
Shrimper James Billiot says the BP cleanup is "not nearly done," and he thinks about the spill every day.
"What our shrimping industry is going through, our crabs, our fishing, our oysters and all—it's killing everything," he says.
Grand Isle Mayor David Camardelle worries about the people of his community. He says he plans to hold BP accountable for, however, long it takes.
"I get a little emotional.  As long as there's one grain of sand on my beach, I'm gonna make sure it's clean," he says, adding that they still find tar balls every day.
Former Plaquemines Parish President Billy Nungesser, who was front and center during the aftermath of the tragedy, is still calling for a sense of urgency when it comes to coastal restoration.
"I hope that we can, in the very near future, see all the claims paid and the state get the money and build back this coast. God help us if we don't use that money the right way and save this coast," Nungesser told WGNO.
Tar balls aren't the only physical reminders on the beach.
Eleven wooden crosses bear the names of the 11 men who were killed when the Deepwater Horizon oil rig exploded. Their bodies were never recovered.