This is an archived article and the information in the article may be outdated. Please look at the time stamp on the story to see when it was last updated.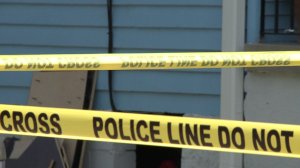 After a string of shootings residents in Broadmoor say they're fed up with violence and want to reclaim the neighborhood. Vanessa Bolano says their latest efforts has them turning to electronics.
"This was a place you could raise your children with dignity and pride. This is a rundown neighborhood that needs to come up," says Ellarose Grey.
Grey has lived in her Broadmoor home since 1978. Over the past 35 years she's seen the good and unfortunately the bad.
"They shot somebody over there. They shot somebody down the block. I mean, that's not the way it was when I moved here," says Grey.
Grey says years ago she began fighting crime by putting up signs. She says now that's not enough. It's why she's working with the Broadmoor Improvement Association to install a network of crime cameras.
"We would like 100 by the end of the year," says Broadmoor Improvement Association president Kelli Wright, "There are 73 neighborhoods in New Orleans. If each neighborhood had 100 cameras in it, we'd really have the streets covered."
Crime maps show this month Broadmoor residents have been plagued by burglaries, robberies, and assaults. In the last two years there have been at least three murders in Broadmoor. Ellarose Grey says it's kids from other neighborhoods causing the drama, and blighted homes and a lack of working streetlights isn't helping. Now she just hopes crime cameras will.
"We need to get back to where we were, and I will work on it. I'm sorry to say, but I'm going to do just what I was doing in the beginning to keep our neighborhood alive and well," says Grey.