This is an archived article and the information in the article may be outdated. Please look at the time stamp on the story to see when it was last updated.
FORT COLLINS, CO –  Colorado State University has put forth their early forecast for the 2017 Atlantic hurricane season, and signs seem to be pointing to a below average season.
The forecast calls for 11 named storms, four hurricanes and two major hurricanes reaching Category 3 or higher. The 60-year average is 12 names storms, six hurricanes and two major hurricanes.
Even though the season is forecast to be below average, experts warn it only takes one storm making landfall to cause dramatic losses to life and property, so it's always good to be prepared.
WHY BELOW AVERAGE?
A few things are leading researchers to conclude this will most likely be a below average season. The one most people are familiar with is El Ni­­ño, the abnormal warming of the Pacific Waters stretching off the coast of South America. While these waters are currently in a neutral phase (average temperatures, neither substantially warmer or cooler) at the moment, a weak or even moderate El Niño is forecast to develop by the peak of the hurricane season. Traditionally, these weak and/or moderate El Niños are associated with more hostile conditions for development of tropical systems in the Atlantic Ocean.
Another reason is that waters in the Northern Atlantic are substantially colder than average. While tropical systems typically don't form over these waters, due to the overall circulation of the Atlantic Ocean, it has been observed that when these waters are cooler, overall tropical activity is less.
SAHARAN DUST PLAYING A FACTOR
Another issue to look at is the amount of warm, dry air coming off the Sahara Desert in Africa and into the far western tropical Atlantic. As we saw last year, this dry air inhibits tropical development and makes it very difficult for storms to form in the far western or even central tropical Atlantic. If the winds keep pushing the sand and air from the Sahara into the Atlantic as it is doing now, it will be very difficult for storms to form. How far can this Saharan dust travel, you may be wondering? Last year, we saw it spread as far away as right here in New Orleans and over into the Texas coast.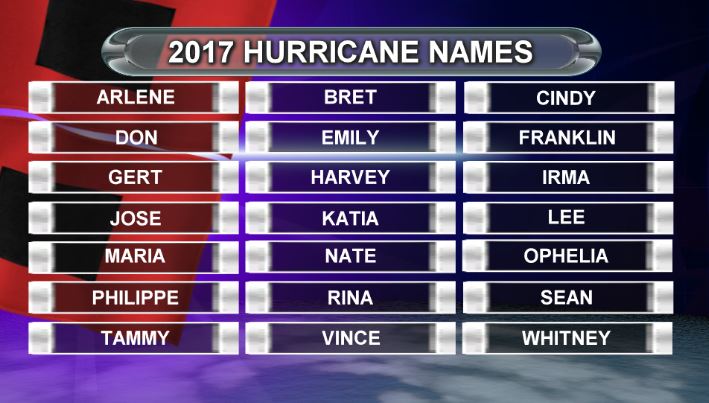 A BRIEF CAVEAT
Should a storm be able to overcome these limiting factors (and it's quite possible as weather systems and oceanic conditions ebb and flow over time), the ocean waters over the tropical Atlantic and Caribbean are forecast to be very warm. This means a storms that does manage to become very well organized will have a plethora of energy to continue its development. This is why forecasters always urge you to monitor the tropics.
As we said before, it only takes one storm to do massive damage, even in a 'below-average' season.