This is an archived article and the information in the article may be outdated. Please look at the time stamp on the story to see when it was last updated.
NEW ORLEANS (WGNO) – New Orleans Police detectives are tracking leads in the disappearance of an elementary school teacher who was reported missing after leaving a Lakeview bar.
Things inside Parlay's neighborhood bar on Harrison Avenue just haven't been the same since one of the regular patrons disappeared without a trace.
26-year old Terrilynn Monette was last seen in the parking lot of the Lakeview bar early Saturday morning.
Employees say she'd just finished a night of heavy drinking with several friends; when she and a male acquaintance walked out and sat inside her car.
"She went out to the parking lot with one of her friends," said Parlay General Manager Anna Boudousque. "They were talking; they were there for a little while."
New Orleans Police detectives are reviewing security camera footage from the adjacent bank.
According to the general manager, bar security revealed what happened next.
"They left separate," Boudousque said. "He went one way she went another."
"How do we know they left in separate cars? They saw them, they visually saw them leave."
"I absolutely do not regret my decision to move out here," Monette said in a pre-recorded YouTube video. "Becoming a teacher in New Orleans is one of the best decisions I've ever made in my life."
Video of the Woodland West Elementary school teacher was recorded in 2011.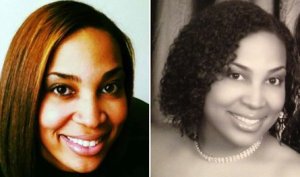 She's described as 5-foot-8 inches tall, weighing about 180 pounds.
Monette was last seen in her 2012 Honda Accord.
Employees at the neighborhood bar and doing everything they can to ensure Monette is found safe and soon.
WGNO News Reporter Darian Trotter asked, "What's your hope? Oh I surely hope that they find her because she's an excellent teacher," Boudousque said.
Detectives have already spoken to the group that spent time with Monette at the bar.
Monette's family members are in route from California to assist police with the ongoing investigation.