This is an archived article and the information in the article may be outdated. Please look at the time stamp on the story to see when it was last updated.
NEW ORLEANS — Author and Historian Edith Sheffer will visit the National WW II Museum Thursday evening to discuss her new book that uncovers the links between autism and Nazism.
The book, "Asperger's Children: The Origins of Autism in Nazi Vienna," was released May 1 and explores how a diagnosis common today – autism affects over 2 million people in the U.S. and tens of millions worldwide – emerged from the heartrending atrocities of Hitler's Third Reich.
Hans Asperger, the pioneering autism researcher after whom Asperger syndrome is named, actively participated in the Nazi regime's child "euthanasia" program that killed disabled children, according Sheffer's new book.
Sheffer will be at the WW II Museum from 5 p.m. – 7:30 p.m. May 17.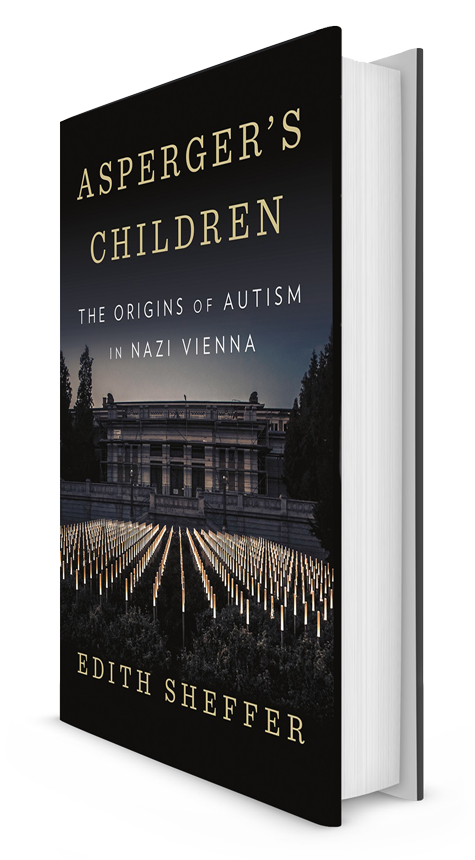 Asperger, who is credited with shaping current ideas of autism and Asperger syndrome, has a reputation for being caring, compassionate and progressive, completely absorbed in his work with autistic children at the University Children's Hospital in Vienna in the 1930s and 1940s, and opposed to Nazism. He is also revered for protecting and defending disabled children from Nazi persecution – even using the autism diagnosis as a psychiatric Schindler's list. After the war, Asperger himself had said he had resisted the Reich, and that he even risked his life to rescue children from Nazi extermination. The archival record, however, tells a far different and darker story.
Files in Vienna uncovered by Sheffer reveal that Asperger was not only involved in the racial ideologies of Nazism, he was complicit in Hitler's murderous "euthanasia" campaign targeting disabled children and carried out in the name of eugenics. While Asperger did offer individualized care to children he deemed promising and capable of participating in society, he also prescribed harsh institutionalization and even transfer to Vienna's notorious Spiegelgrund – one of the Reich's deadliest killing centers – for children with greater disabilities, who he held, could not integrate into the community.
Asperger sent dozens of children to their deaths at Spiegelgrund, where nearly 800 children were murdered under the Nazis' program to rid society of lives deemed a "burden" and "not worthy of life." The murders took place in the children's beds, as nurses issued overdoses of barbiturates until the youths grew ill and died, usually of pneumonia.
"Asperger participated in the Nazis' child killing system on multiple levels," said Sheffer, a Senior Fellow at the Institute of European Studies at the University of California Berkeley. "I had set out to write a heroic story given his image as having rescued children from Nazi murder and for developing the autism diagnosis to argue for their value to the Reich. However, the first file I saw in the archives was enough to show that this was not a heroic story, but that his definition of autism was deeply shaped by Nazi ideology, and he was complicit in the regime's child 'euthanasia' program."
Sheffer, who has a 13-year-old autistic son, is calling on society to stop labeling people with Asperger's name.
"When we invoke a name to label our world we are referencing not just a person but a set of values," said Sheffer. "As we look at our streets, parks, schools and institutions, we should not fear what we lose by relinquishing a familiar name, but consider what we might gain from asserting common values. It is an ethical question whether Asperger is a man we want to honor, or if discontinuing the label would honor the children who perished in his name – as well as those currently labeled with it."
Click here and here for more information.