This is an archived article and the information in the article may be outdated. Please look at the time stamp on the story to see when it was last updated.
NEW ORLEANS (WGNO) – The 2016 Atlantic hurricane season continues in full force as we move through the middle of October. While Hurricane Nicole has transitioned into a post-tropical cyclone over the cold waters of the North Atlantic, another depression may be trying to develop over the Bahamas.
The area of showers and storms over the Bahamas is not a tropical wave as we are used to seeing with a system that has the potential to be a tropical system. Instead it is a non-tropical low. However, atmospheric conditions look to be conducive for the low pressure to acquire tropical characteristics over the next several days. It'll be interesting to see if it fully acquires a tropical nature or only partially. If it's only partially, the system would be designated a sub-tropical depression or Sub-tropical Storm Otto depending on wind speeds.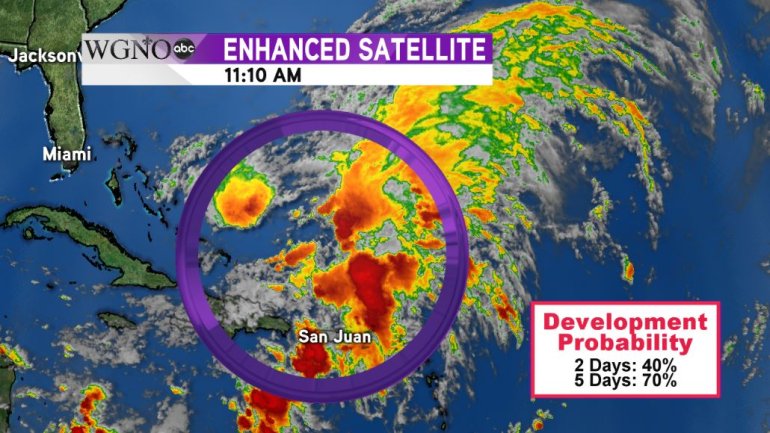 Regardless of development, the low, which had been traveling east into the Atlantic will do an about-face and move west today due to high pressure building to the east of the system. While that westward motion would bring it towards the United States, it won't stay on that track for long. Forecast models continue to show a cold front, the same one that will bring us relief from the heat on the Gulf Coast, will steer the storm system to the north and keep it off the coast. Models can change so the system will continued to be monitored.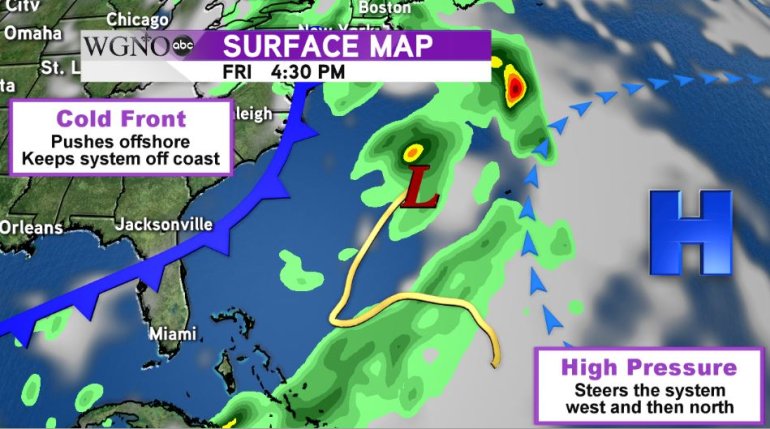 Meanwhile in the far North Atlantic, Hurricane Nicole has transitioned into a post-tropical cyclone. This means Nicole is no longer a low pressure system that is running off a warm-core of air. Instead, the low is running off a cold-core of air which is typical of low pressures outside of hurricane season or in the northern latitudes. Just how far north is Nicole? On its current track the low will be between Iceland and Greenland by Thursday. Regardless of its lack of tropical characteristics, Nicole still has maximum sustained winds of 65 mph and the forecast calls for a slight strengthening to 70 mph today.