This is an archived article and the information in the article may be outdated. Please look at the time stamp on the story to see when it was last updated.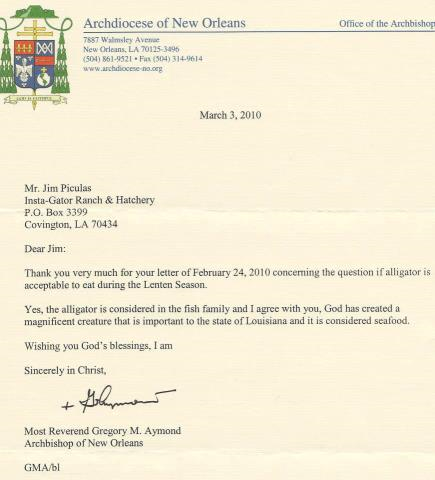 WGNO fan Jim Piculas shared a letter with us that could change the way you view your Lenten options for food.
Jim asked Archbishop Gregory Aymond is alligator is considered a seafood.
The Archbishop responded that in fact alligator falls under the seafood category and therefore is fair game for Friday meals during Lent.
Thanks to Jim for sharing his letter.  We've posted it here so you too can enjoy.