This is an archived article and the information in the article may be outdated. Please look at the time stamp on the story to see when it was last updated.
NEW ORLEANS (WGNO)- Anyone that has seen a parade or football game in this town is familiar with the St. Aug Marching 100.  But St. Augustine High School has also garnered its share of attention, educating predominantly African American boys to become community leaders.
This week, St. Augustine celebrates 65 years of existence, and Oyd Craddock (c/o '76), St. Augustine High School President & CEO told us he feels the school has delivered on the promise made at its inception.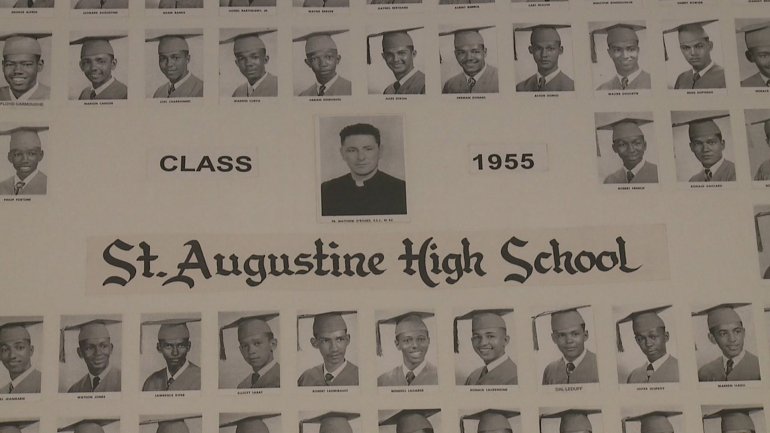 Craddock says, "Our School was born out of an era of segregation, so we were just searching to have our place. To have our own school to get our education from the elementary schools to have a high school. And when we put this together and the discipline that was applied at St. Augustine, the environment, the academics, a pursuit of excellence. I think we've exceeded the promise that was thought of back in the early 50s when it was created."
Sean J. Goodwin(c/o '95), St. Augustine High School Principal, says as far as achieving academic goals, the process is as old as the school.  According to Goodwin, "We still go through our same practices where we train young men to be leaders through academic excellence, Christian responsibilities, and reasonable, consistent discipline. We still do those things on a daily basis and our young men, they come to it."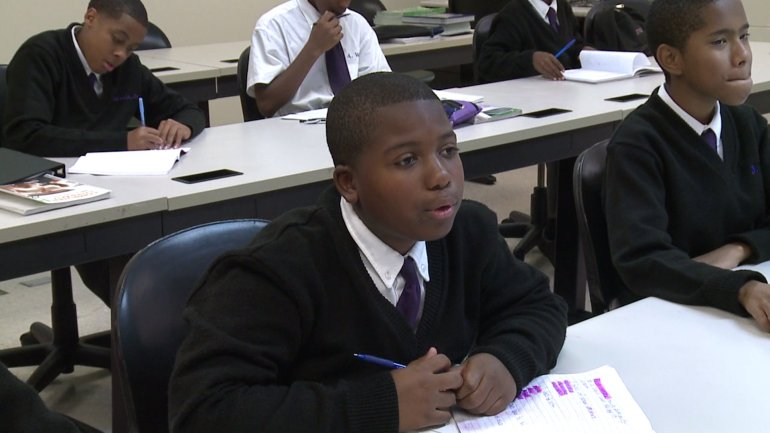 St. Aug represents community pride for both students and parents, says Craddock, "Parents that send their kids to St. Aug, I think, have a very special pride. Many are tied to the legacy of St. Augustine in that they know St. Aug men or they're related to St. Aug men and in most cases they aspire for their sons to be like the St Aug men they know and they see."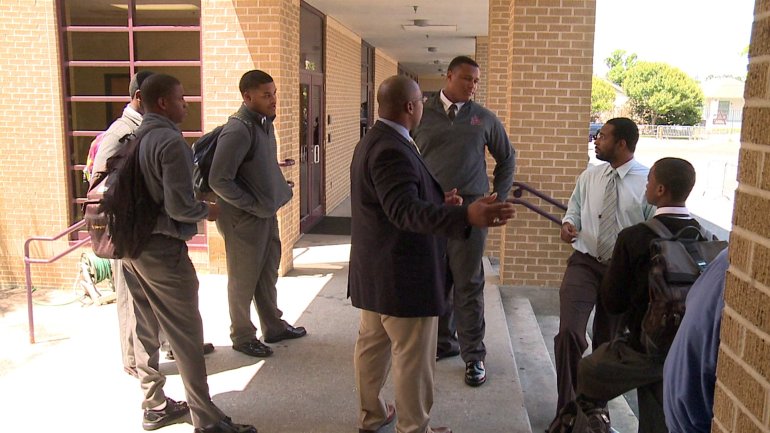 Educating young black men in New Orleans has been has been the St. Aug mission but Goodwin says it's a welcome challenge, "That is both a blessing as well as a challenge, but it's more of a blessing than it is a challenge due to the fact that once we get our young men here that we're able to reach them because we are 80-85% population of all black males, which gives us that advantage of getting our young men to understand that we were you. It's our job to get you where we are and beyond."
St. Aug's annual fundraiser Hampfest is Saturday, September 24th, featuring Jeffrey Osborne.