This is an archived article and the information in the article may be outdated. Please look at the time stamp on the story to see when it was last updated.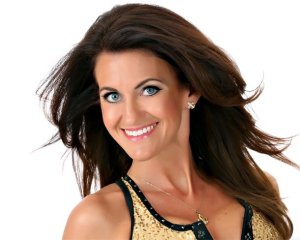 She has the moves and the looks, but one of the newest women to call herself a Saintsation had two things going against her — her age and her health. But both she said kept her pushing even harder.
Kriste Lewis is 40-years-old and a mother of two boys, ages 14 and 11.
When the longtime dance instructor turned 40 she decided to fulfill a lifelong dream and tried out for the New Orleans Saintsations this past April.
The Rules for Being an NFL Cheerleader May Surprise You
"There were a lot of young, beautiful girls," Lewis told ABC News of her competition, who ranged in age from 18 to 30. "It was a fear. I will not lie."
Lewis was not just fighting against her age but also against a health issue.
"Fourteen years ago I was diagnosed with polysistic kidney disease," she said. "Eventually my kidneys will shut down [and] I will be in need of dialysis and in need of a transplant."
But Lewis wasted no time in capturing the judges' attention. After three rounds of tryouts, Lewis found out she was one of 36 women selected for the 2014-2015 Saintsations team.
"The day I got the news I was really beside myself," Lewis said. "It was really exciting."
Lewis is now looking forward to making her NFL debut at the Saints' home opener at the Superdome in September.