This is an archived article and the information in the article may be outdated. Please look at the time stamp on the story to see when it was last updated.
METAIRIE, La. (WGNO) – Millions will watch the Cubs take on the Indians in the World Series, as the two teams with the longest World Series droughts ever battle it out.  But three Louisianians are extra invested in the outcome.
Ryan Theriot, Mike Fontenot and Paul Bako – all from Louisiana – are all former Cubs players.
Ryan Theriot, a Baton Rouge native, played shortstop and second base. He attended Broadmoor High School, graduating in 1998, and went on to play baseball at LSU.
He was named to the College World Series all-tournament team in 2000.  After playing a few years in the minor leagues, Theriot made his major league debut with the Cubs as a pinch hitter on September 12, 2005. In 2010, the Cubs went into arbitration with Theriot, the first time they had gone to arbitration with a player since 1993. His salary was $3.4 million.
He was traded in 2010 to the Dodgers, and then went to the Cardinals. He played his last season with the San Francisco Giants in 2013, retiring shortly after in 2014.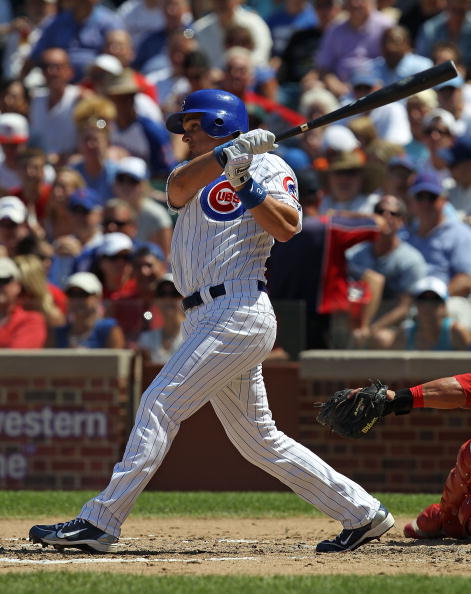 While playing for the Cubs, Theriot was reunited with former college teammate Mike Fontenot.
Fontenot is a Slidell native and attended Salmen High School. After his senior year of high school he was drafted in the 21st round (625th overall) but chose to attend LSU on a baseball scholarship. Along with Theriot, he was a member of the 2000 College World Series championship team.
Fontenot re-entered the draft in 2001 and was chosen in the first round, 19th overall by the Baltimore Orioles. On February 3, 2005, he was traded to the Chicago Cubs. He made his major league debut with the Cubs on April 13th, 2005. He played with the team in and out of the farm system with the Iowa Cubs throughout the course of his career. He was traded to the San Francisco Giants in 2010.
Paul Bako of Lafayette may have played for 11 teams in his 12-year career, but all that matters is his stint with the Chicago Cubs (can you tell I'm from Chicago?).
He attended Lafayette High school and the University of Southwest Louisiana (now the University of Louisiana at Lafayette).
In 2002, Bako was traded to the Chicago Cubs, where he spent two complete seasons in 2003 and 2004. In 2003, Bako was the catcher during the game seen around the world, the Steve Bartman game in which Bartman caught a fly ball that should have been caught by a Cubs outfielder. Many say Bartman is a huge part of the Cubs' curse.
Bako was signed to the Cubs again in 2009, but released at the end of spring training.