This is an archived article and the information in the article may be outdated. Please look at the time stamp on the story to see when it was last updated.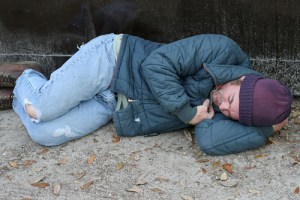 NEW ORLEANS (WGNO) – Twenty-three homeless assistance programs in Louisiana received significant federal grants totaling over $2.25 million, U.S. Housing and Urban Development (HUD) Secretary Shaun Donovan announced Wednesday.
The funds will make sure that additional permanent and transitional housing renewal projects are able to continue in the coming year, providing critically needed housing and support services to homeless people and families.
The announcement is part of $140 million in grants HUD gave to nearly 900 homeless assistance programs across the country this week.
To see the full list of all the state and local homeless projects awarded funding, click HERE.
HUD recently announced its 2013 estimate of the number of homeless persons in America. Approximately 3,000 cities and counties reported 610,000 homeless persons on a single night in January of 2013, down 6.1 percent since 2010. During the same time, HUD found significant declines among the long-term or chronic homeless population (15.7 percent) and veterans experiencing homelessness (24.2 percent).