This is an archived article and the information in the article may be outdated. Please look at the time stamp on the story to see when it was last updated.
NEW ORLEANS– The
Zulu
ball is officially the coronation of the King Zulu but in reality it's one of the biggest of the Mardi Gras balls.
News With a Twist
host
LBJ
was in the middle of all the action with over 18k beautifully dressed folks occupying 3 complete halls of the Morial Convention Center and if you think this is just about the formalities of a coronation, well you've forgotten about the party.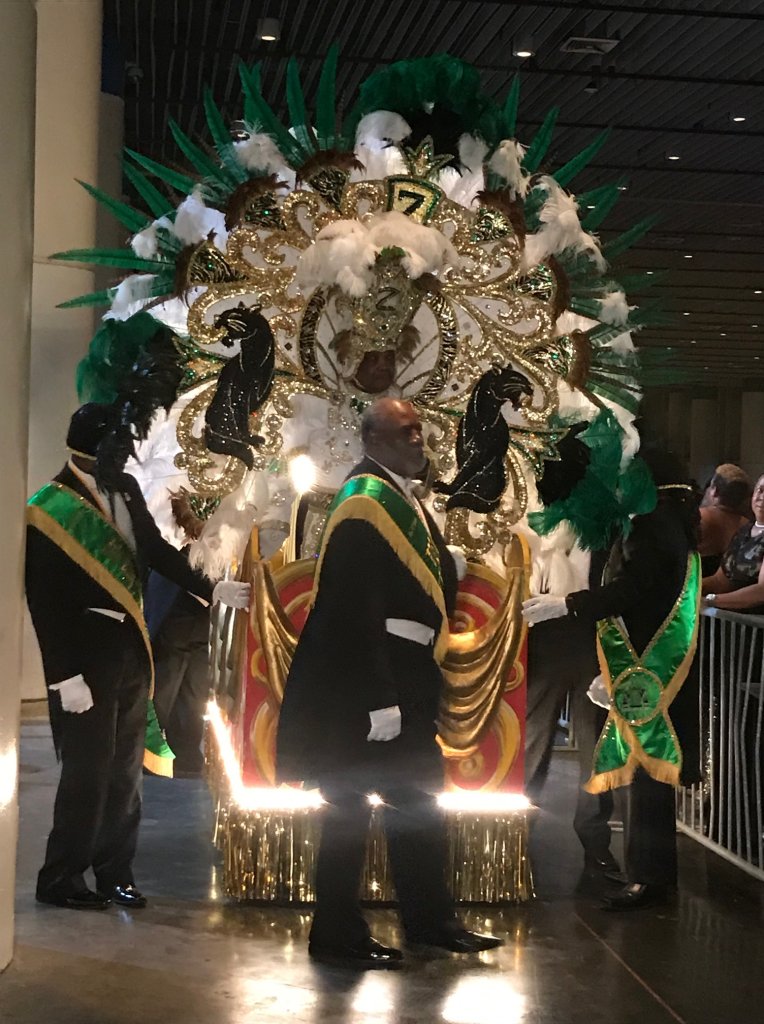 Elroy James
, Zulu President said, "It's a great time, we've got Jeffrey Osborne, Monica and D-Nice and it's an honor to have Mr. George Rainey as King" We also managed to see
Q-93's Uptown Angela
ready for the good time as well. Here's some sights of the big night…