This is an archived article and the information in the article may be outdated. Please look at the time stamp on the story to see when it was last updated.
NEW ORLEANS (WGNO)- Antoine's has been a culinary staple in New Orleans for the past 176 years.  Antoine's Restaurant has been a French Quarter fixture since 1840.  It is the oldest continuously family-operated restaurant in the country!
Antoine's General Manager Rick Blount's great-great grandfather opened the restaurant in 1840.  Since then, the family's made sure to maintain the restaurant's rich history.  This world-renowned restaurant serves French Creole cuisine in an unmatched atmosphere.
Recently, Antoine's was bestowed a very big honor.  Paul Freedman, a food author who teaches at Yale University included Antoine's in his new book, "Ten Restaurants That Changed America."   Freedman produced a list of what he believes were the most influential restaurants that span two centuries.  Danny Meyer wrote the book's Introduction.
(Paul Freedman, author of "Ten Restaurants That Changed America."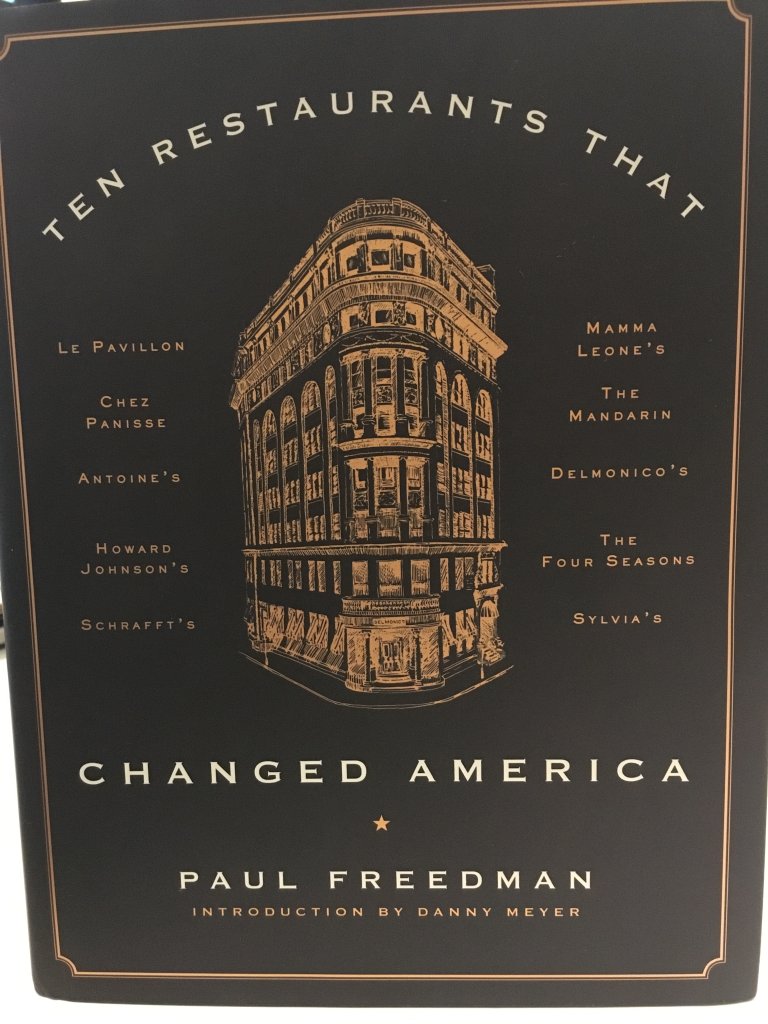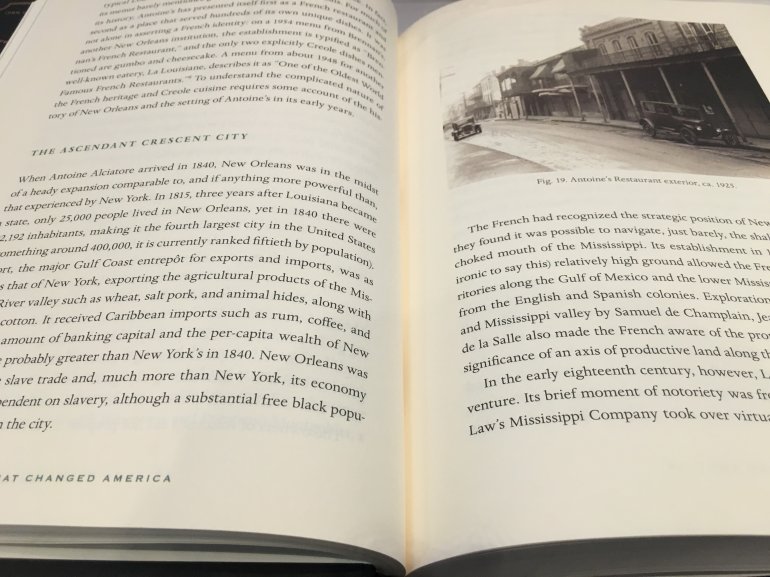 Freedman was in New Orleans last week and made a stop at Antoine's for a special lunch.  News with a Twist Reporter Kenny Lopez was invited to his VIP lunch, where they ate off or rare china that President Franklin D. Roosevelt ate off of many years ago.   Here are some photos from this special lunch.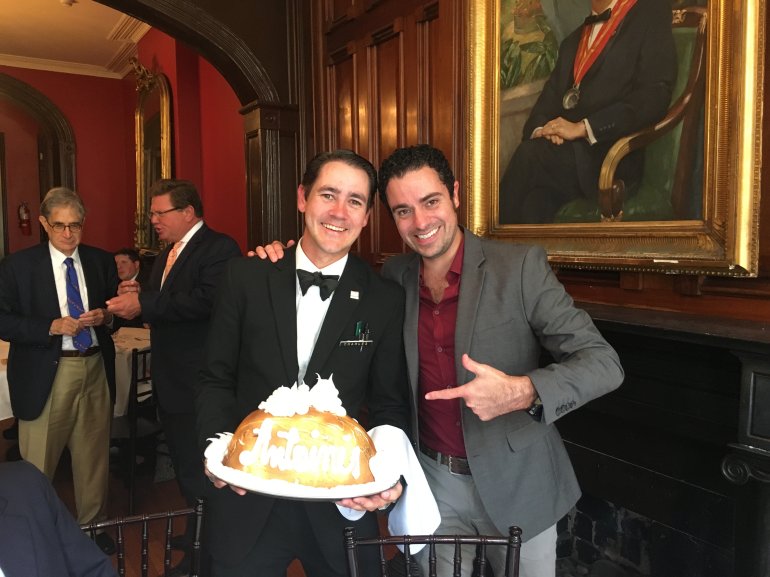 (News with a Twist's Kenny Lopez with famous Antoine's waiter, Charles)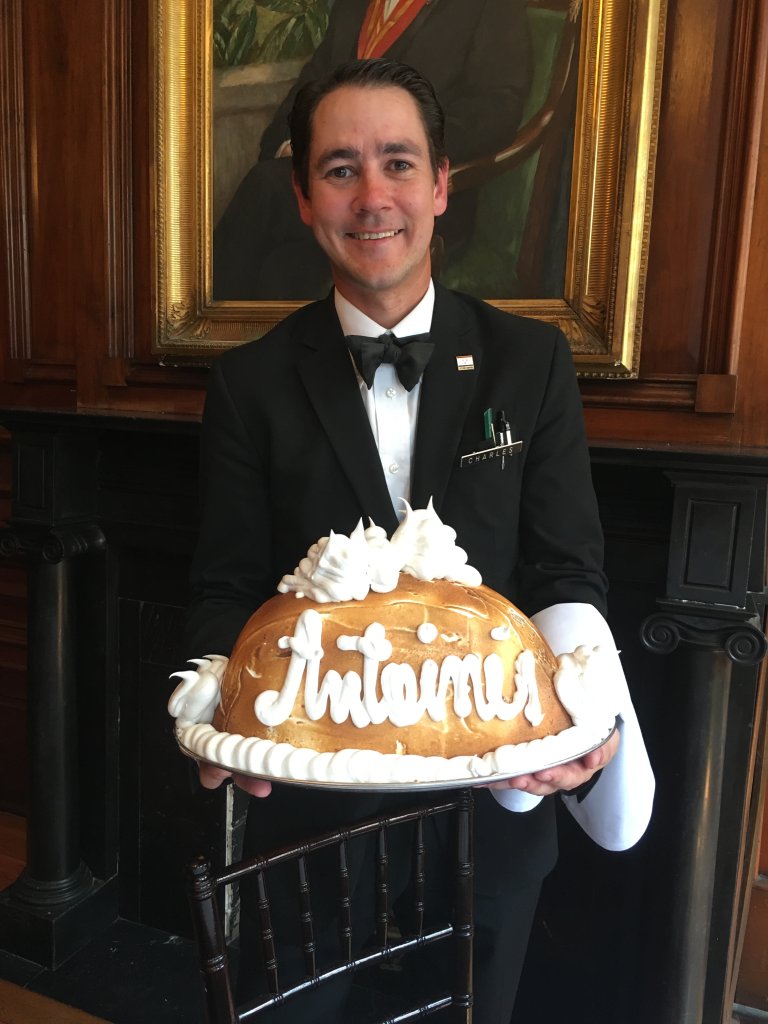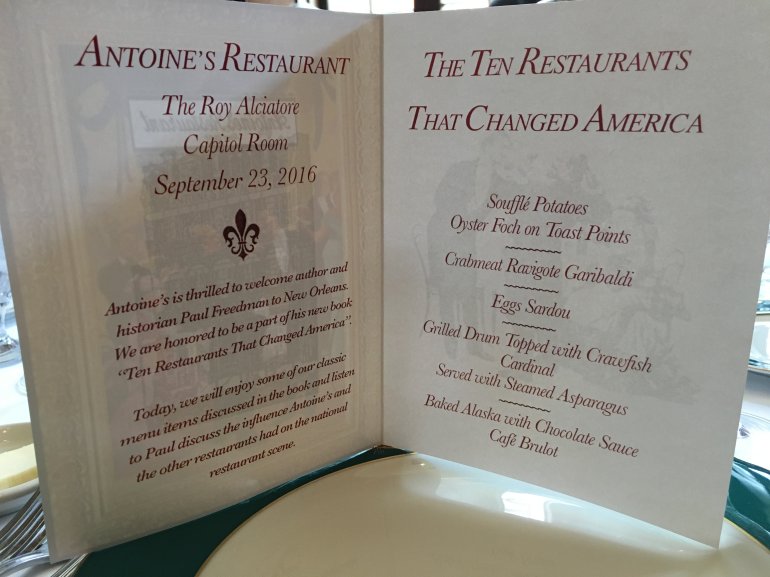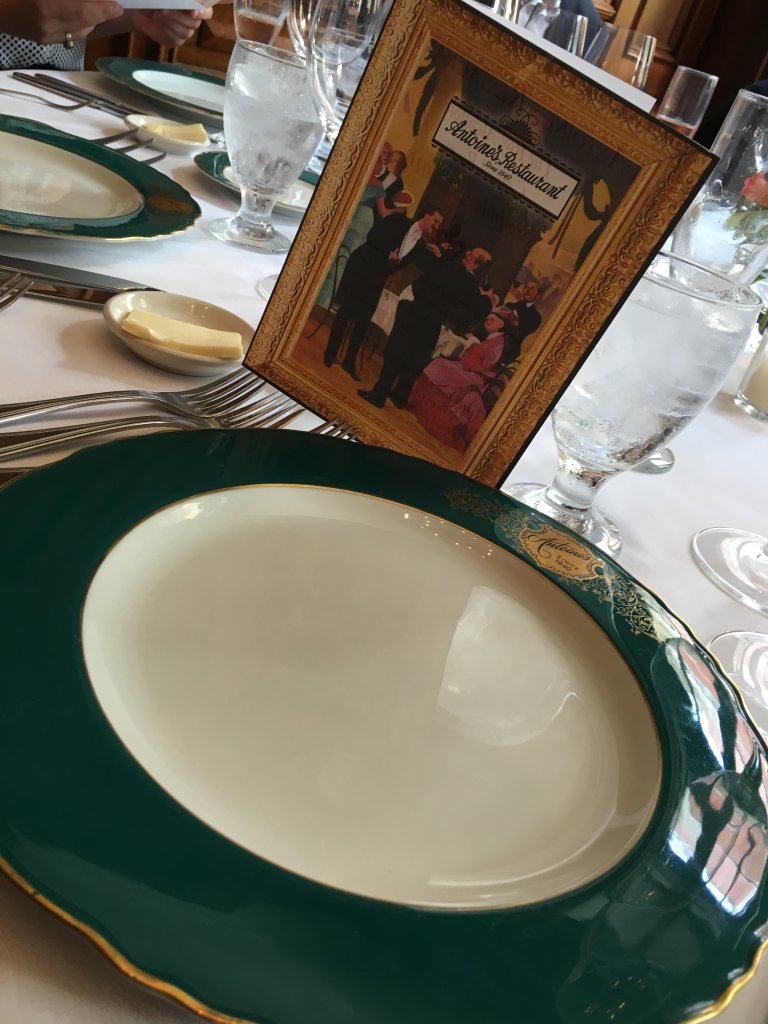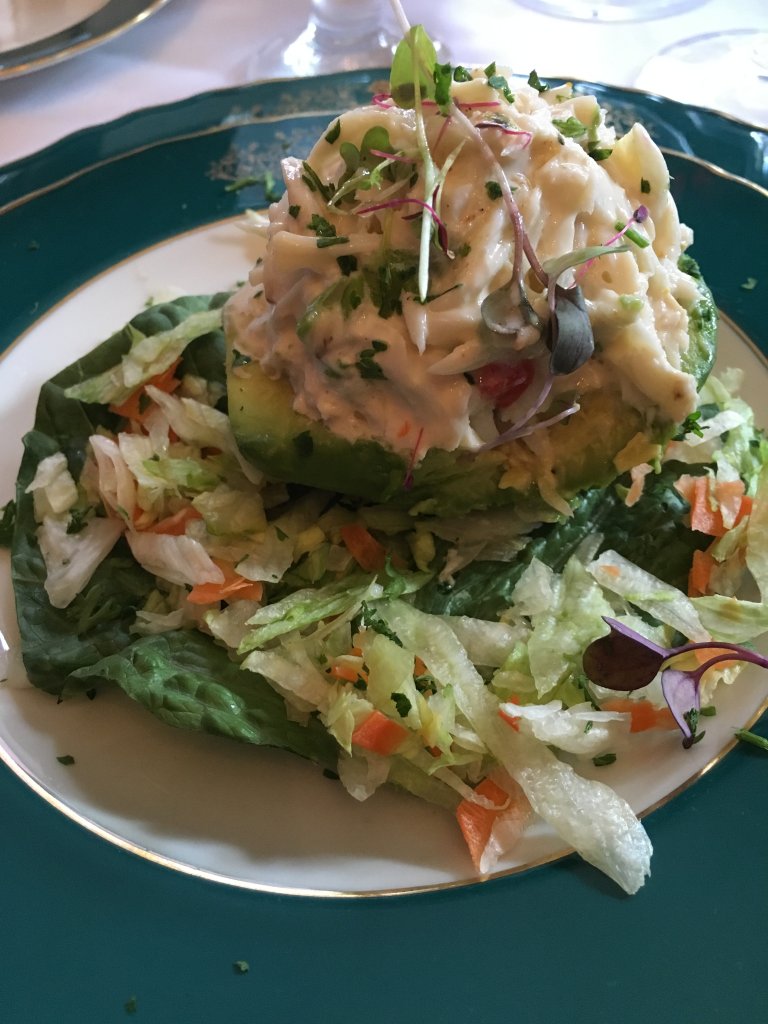 (Pictured above: Crabmeat Ravigote Garibaldi)
(Pictured above: Eggs Sardou)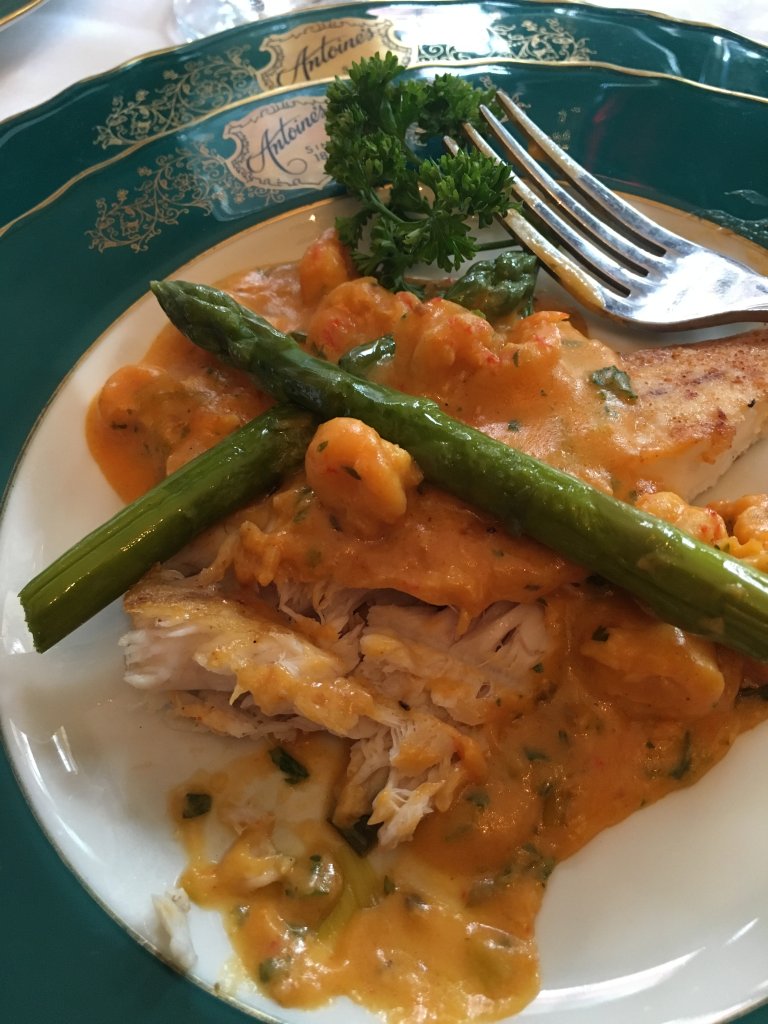 (Pictured above: Grilled drum topped with Crawfish Cardinal served with steamed asparagus)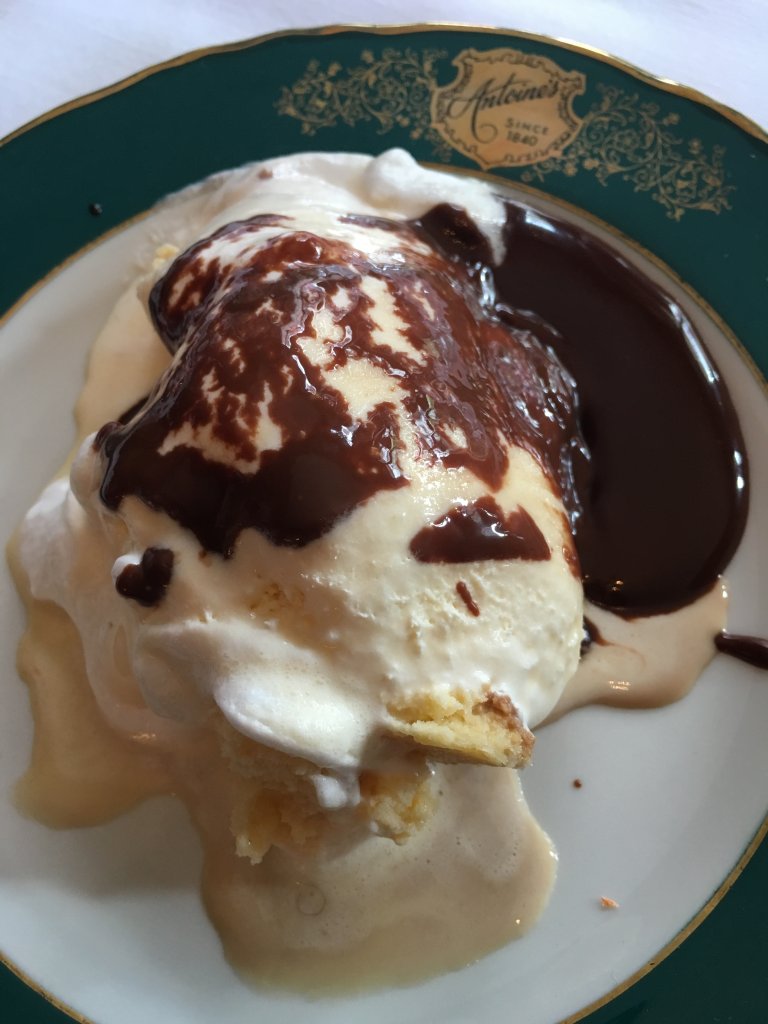 (Pictured above: Baked Alaska with chocolate sauce)
For more information on the book, click HERE.