This is an archived article and the information in the article may be outdated. Please look at the time stamp on the story to see when it was last updated.
NEW ORLEANS -- A performance from T-Ray the Violinist was part of the celebration today at the Youth Empowerment Project (YEP), and Waffle House hosted a graduation lunch of the most recent graduates of YEP's New Orleans Providing Literacy To ALL Youth (NOPLAY) and Village programs.
Among the folks receiving their high school equivalency or GED was 62 year old Don Tropez.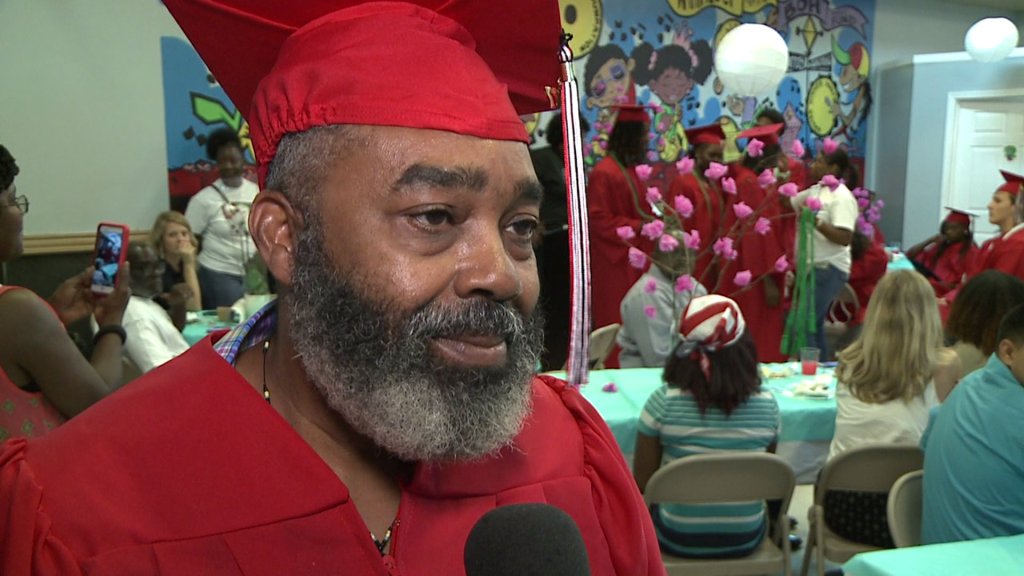 Tropez told us why he decided to go back to school after such a long time, "It was a void that I always wanted to fill.  I dropped out of high school at a young age to work, thinking that the money would always be there.  Turns out it wasn't.  I found that I needed to get this education."
YEP graduated a total of 35 students today, and works throughout the year on services and instructional support.