This is an archived article and the information in the article may be outdated. Please look at the time stamp on the story to see when it was last updated.
MANDEVILLE, La. (WGNO)- In the beautiful neighborhood of Old Mandeville sits what was once the social center of the community that lived there.   The Dew Drop Inn Jazz and Social Hall was built around the turn of the century and once served as the benevolent hall of the African-American residents of the neighborhood.
Lynn Mitchell, of The Friends of the Dew Drop told us about the history of the building, "This building has a cornerstone outside which has a pertinent date on of January 1st, 1895. It also happens that 1895 was the official year of the birth of jazz so that's why we say we're the oldest jazz hall in the world."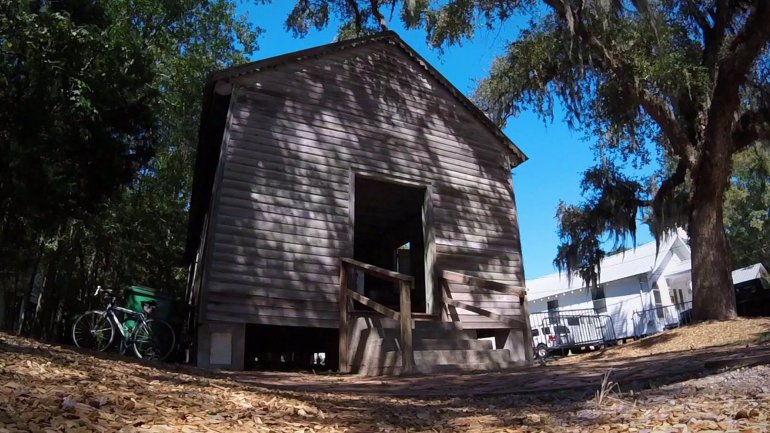 Today the structure has been revived to hold concerts when the temperatures are nice.  Mitchell says, "We start shows in September and run up to right before Christmas for our Christmas show and then we'll pick it back up again in March and run in through most of May. There's no artificial climate here. Actually the lights used to be the Christmas light across the streets here in Mandeville."
In addition, proceeds from the concert series at the hall serve an educational purpose for students. "What we started doing was hiring local bands musicians to put on concerts for the schools and also master classes with top notch experience in their various professions, So it's a two edged sword that works very very well. One we're providing employment for the musicians and secondly we're providing a real enlightenment and education programs for the local schools," according to Mitchell.
The Dew Drop Hall also helps the neighboring First Free Mission Baptist Church next door as you can get a dynamite plate of fried fish or fried chicken during the concerts and the proceeds benefit the church.
For a schedule of the fall shows at the Dew Drop Jazz and Social Hall click here