This is an archived article and the information in the article may be outdated. Please look at the time stamp on the story to see when it was last updated.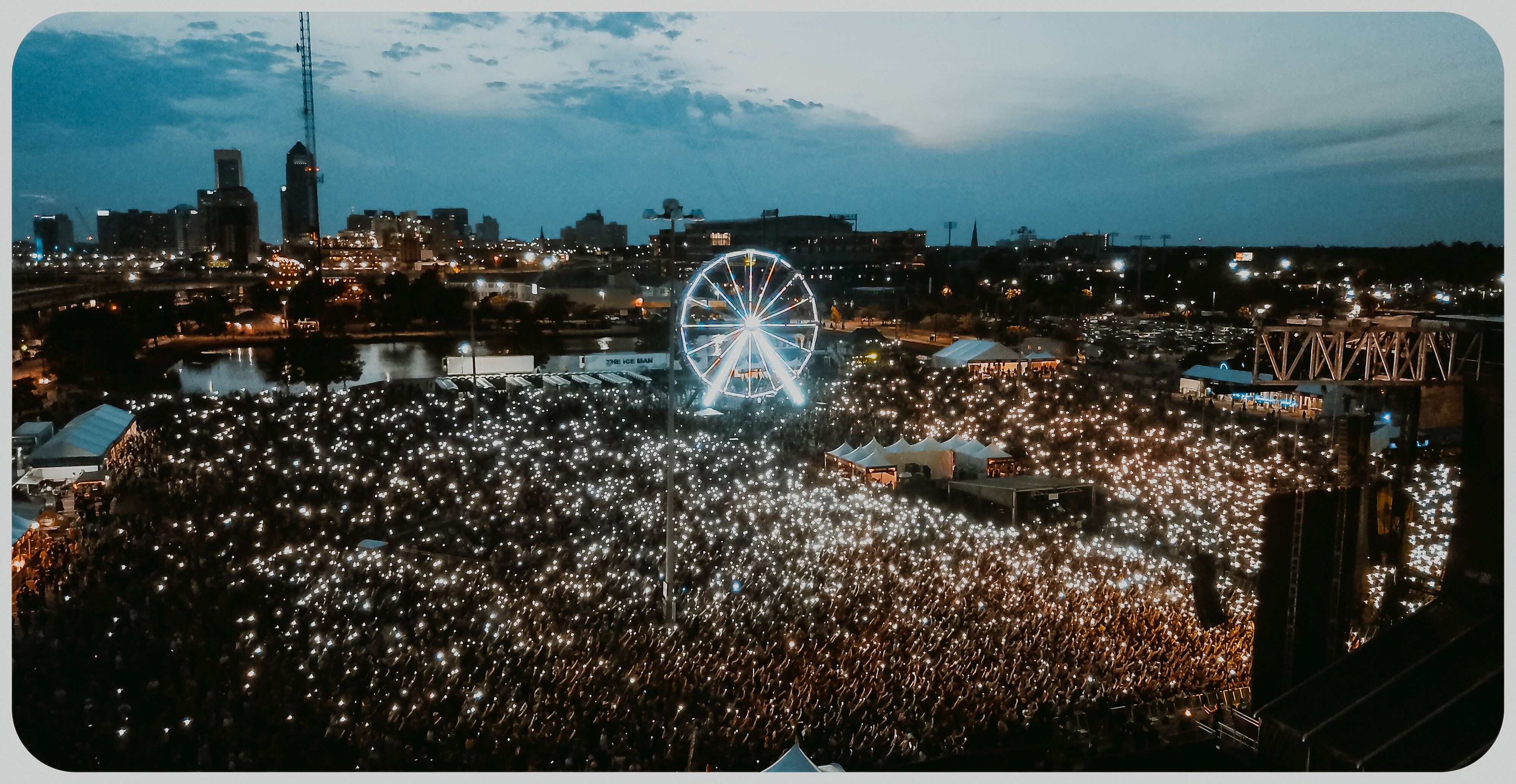 JACKSONVILLE, Fl.
– This year's welcome to Rockville was chock full of world-renowned rock artists, including Tool, who debuted two totally new songs at the fest.
When the opportunity comes to go to a festival that includes
Tool
, 
Korn
, 
Rob Zombie
, 
Incubus
, 
Shinedown
and
Bring Me the Horizon
, you're going to have a hard time telling me not to go. So I took the eight-hour drive from New Orleans to Jacksonville, just to tell y'all all about it — and it was well worth the trip.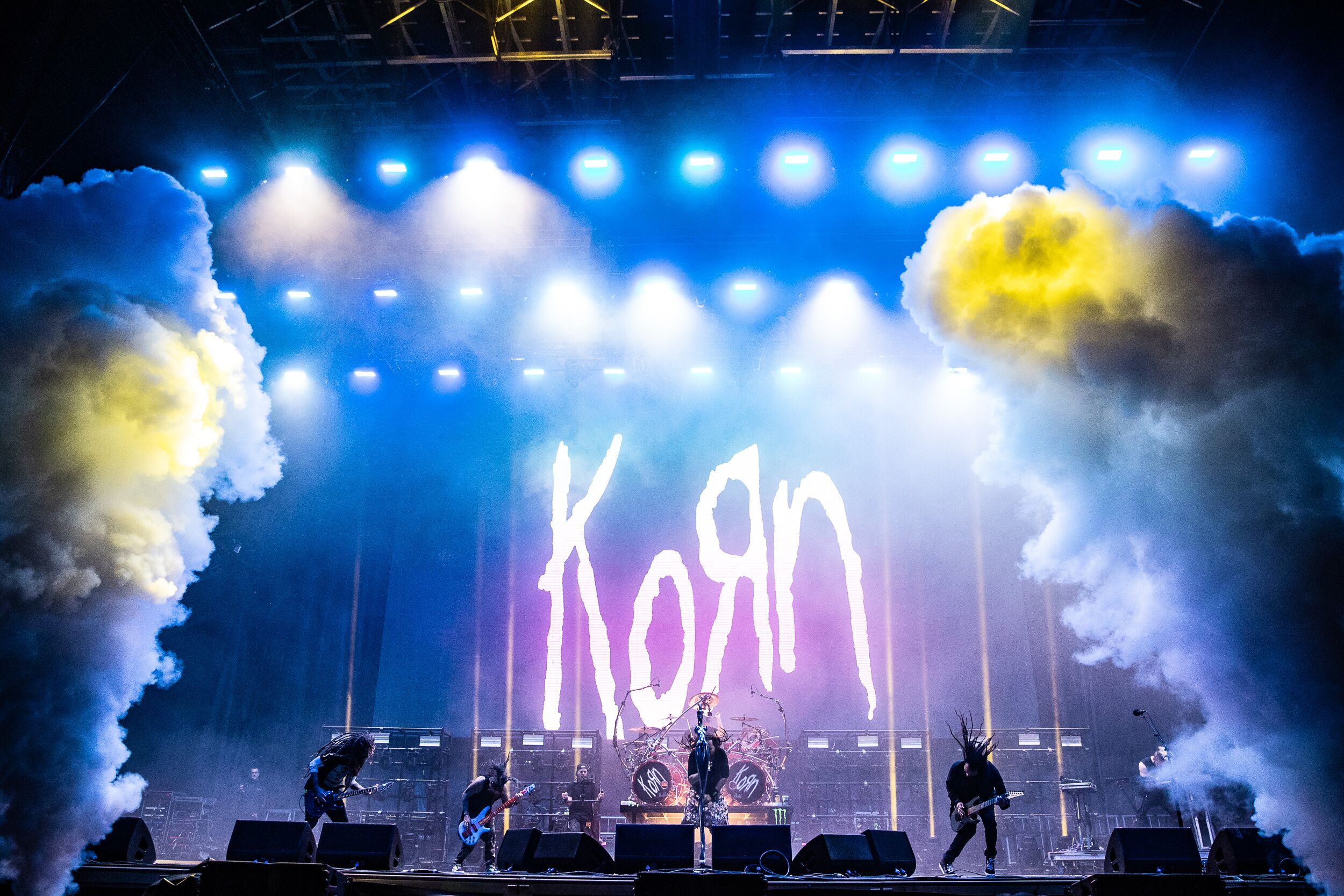 I didn't arrive at Welcome to Rockville until Saturday afternoon, but on Friday a ton of killer bands took all three stages at the fest. After severe weather temporarily closed the fest at around 6 pm, festgoers were nervous they wouldn't be about to see some of their favorite artists. But the Welcome to Rockville organizers worked quickly to get out their message – the show must go on! Every band still went on to perform.
Korn
,
Evanescence
,
Chevelle
, and
The
Crystal Method
were just a few of the big names that rocked out on Friday night.
On Saturday, upon arrival, I took part in a sensory tasting of
Blackened Whiskey
. Blackened is a premium American whiskey blend crafted by the late Master Distiller Dave Pickerell and Metallica. We were also able to experience the
Enter Night Pilsner
. The sensory tasting was so fascinating! They poured us two different glasses of whiskey. As we tasted the first, we listened to a song by Metallica. We discussed how much we loved the spicy smokey nature of this whiskey and thought it paired well with the music. We listened to a piece by Mozart as we sipped whiskey number two. This whiskey seemed much smoother and more sophisticated to the participants, including me. Well, guess what?! It was the same exact whiskey. I was astounded by the fact that the change in music had such an effect on the taste of the whiskey. Next time I don't love a drink I've ordered, maybe I'll ask the bar to change the song!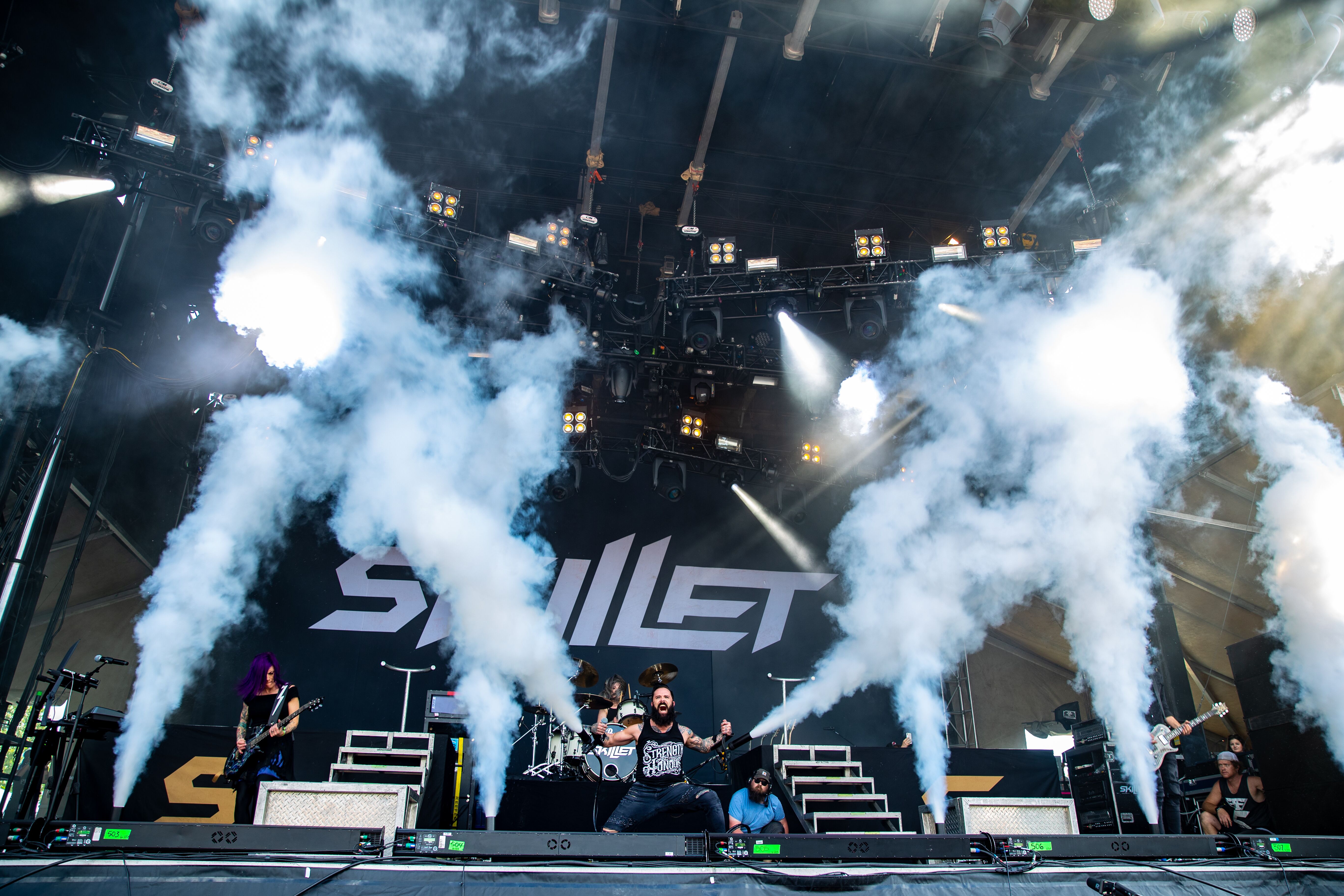 After the tasting, band after band left everything they had on stage. From
Skillet
to
Yelawolf
, every single band rocked out. For me, the Saturday highlights were
Shinedown
and
Rob Zombie
, both on the Monster Energy Stage.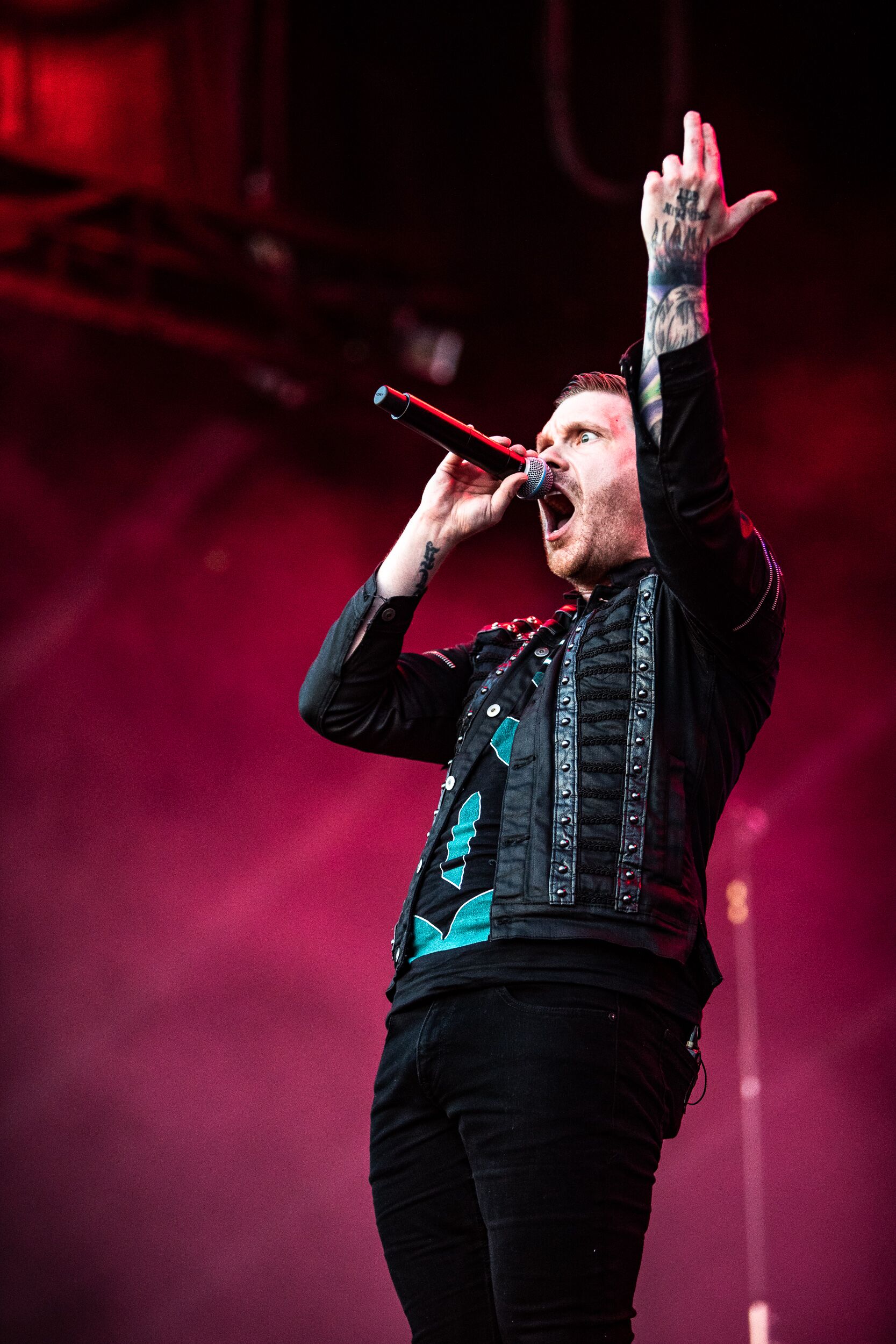 Shinedown
returned to their home of Jacksonville to perform at Welcome to Rockville this year. Lead singer Brent Smith started his set by telling the audience to introduce themselves to their neighbors. Later, he would go on to tell the crowd how only one music genre is more inclusive than the rest, doesn't matter your age, color, religion, sexual orientation — rock is for everyone. He implored festival goers to reach out to anyone, even someone they just met if they were going through a rough time — if they needed a helping hand. He asked everyone to raise up their lighters as he sang "Get Up." Shinedown also sang hits like "Sound of Madness",  "Cut the Cord" and ended by covering "Simple Man" by Lynyrd Skynyrd.
Having never been to a
Rob Zombie
show before, let me tell you — it's a crazy experience! He's known for his shock rock style and I was definitely shocked and rocked at his show. He played hits like "Superbeast", "Living Dead Girl", and, my personal favorite, "Dragula." He also Covered "Blitzkrieg Bop" by the Ramones. At one point Rob Zombie asked everyone – "Are you too old to rock? Are you too tired to rock?" He said, "For two minutes, put down your phones, and rock out!" He wanted everyone moshing, crowd surfing and having the time of their lives — and he got what he asked for!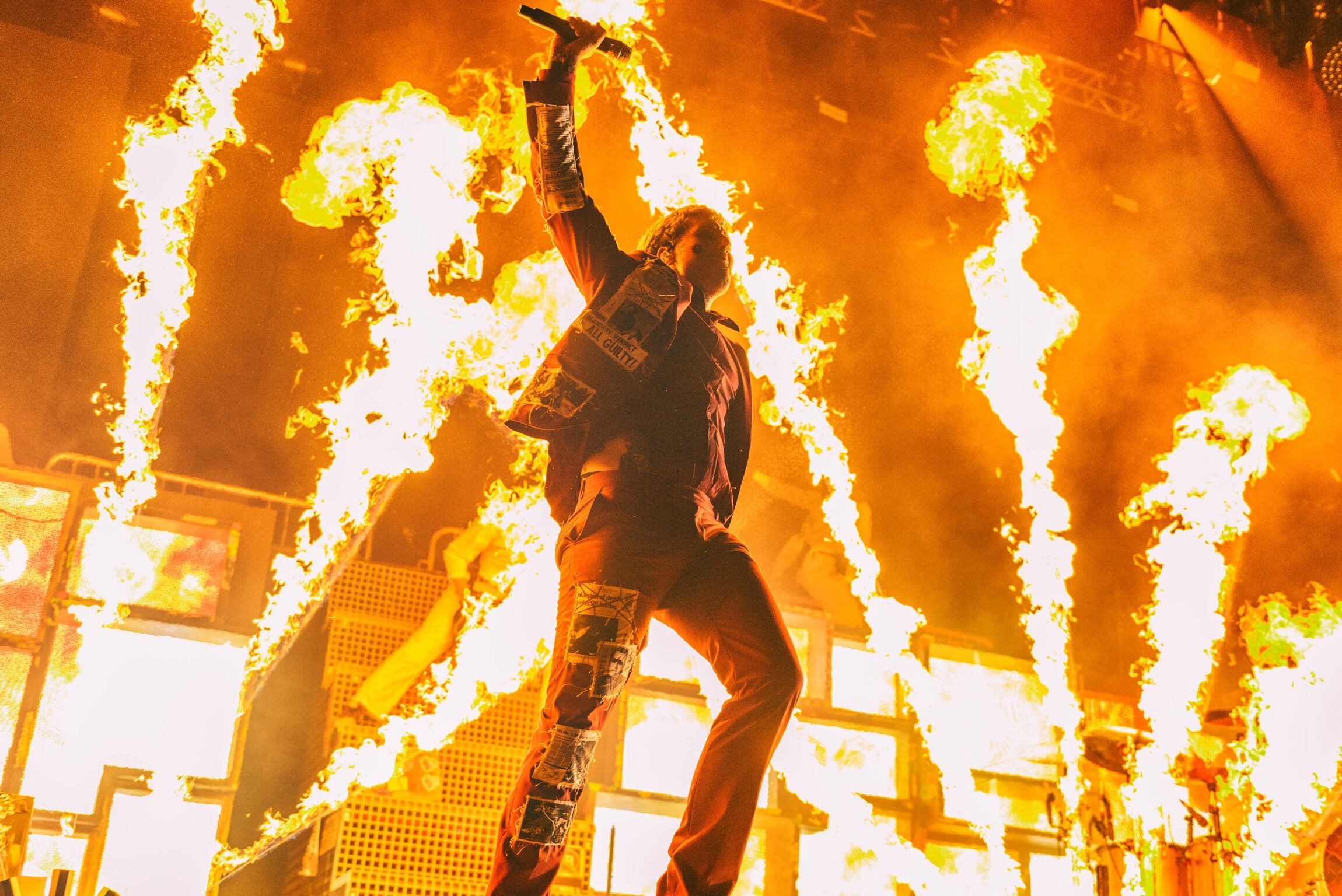 On Sunday, there was another severe weather issue. Doors were pushed from 11 am to noon, and finally to 3:30 pm. While a few scheduled bands were not able to perform, Welcome to Rockville handled the situation extremely well, and the city of Jacksonville extended their curfew so that fans would be able to see as many bands as possible – including
Tool
! Bands like
Meshuggah
,
Papa Roach
,
Bring Me the Horizon
and
Incubus
also played on Sunday.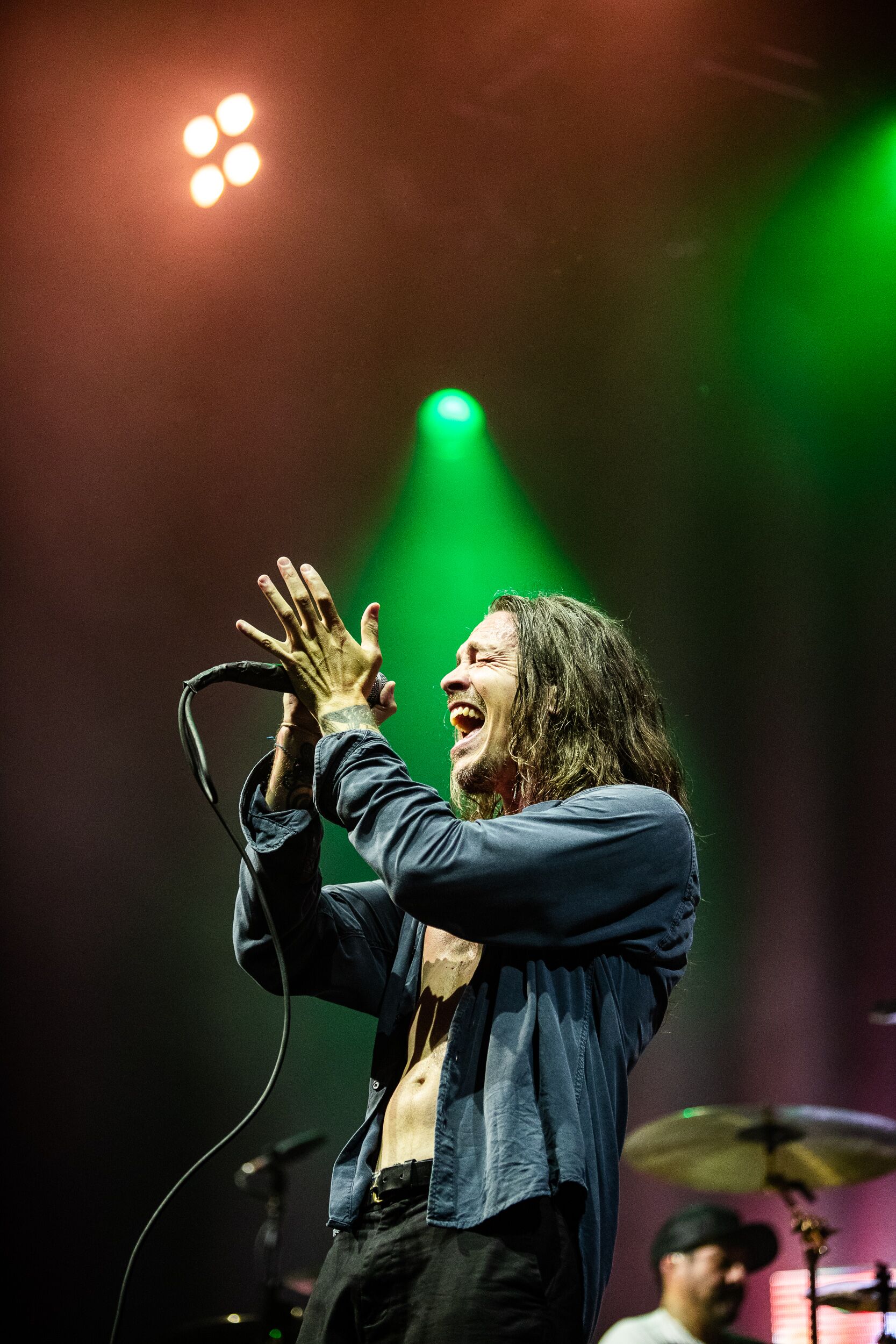 Incubus
! Man, I ran over to this show after hopping off the ferris wheel, and I'm so glad I did! Somehow Brandon Boyd still looks almost exactly the same and brought us all back to the days of grunge. He started with "Privilege", and delved into other hits like "Megalomaniac", "Pardon Me", "Wish You Were Here", and "Drive". They even ended with one of the best covers I've ever heard "Pony" by Ginuwine.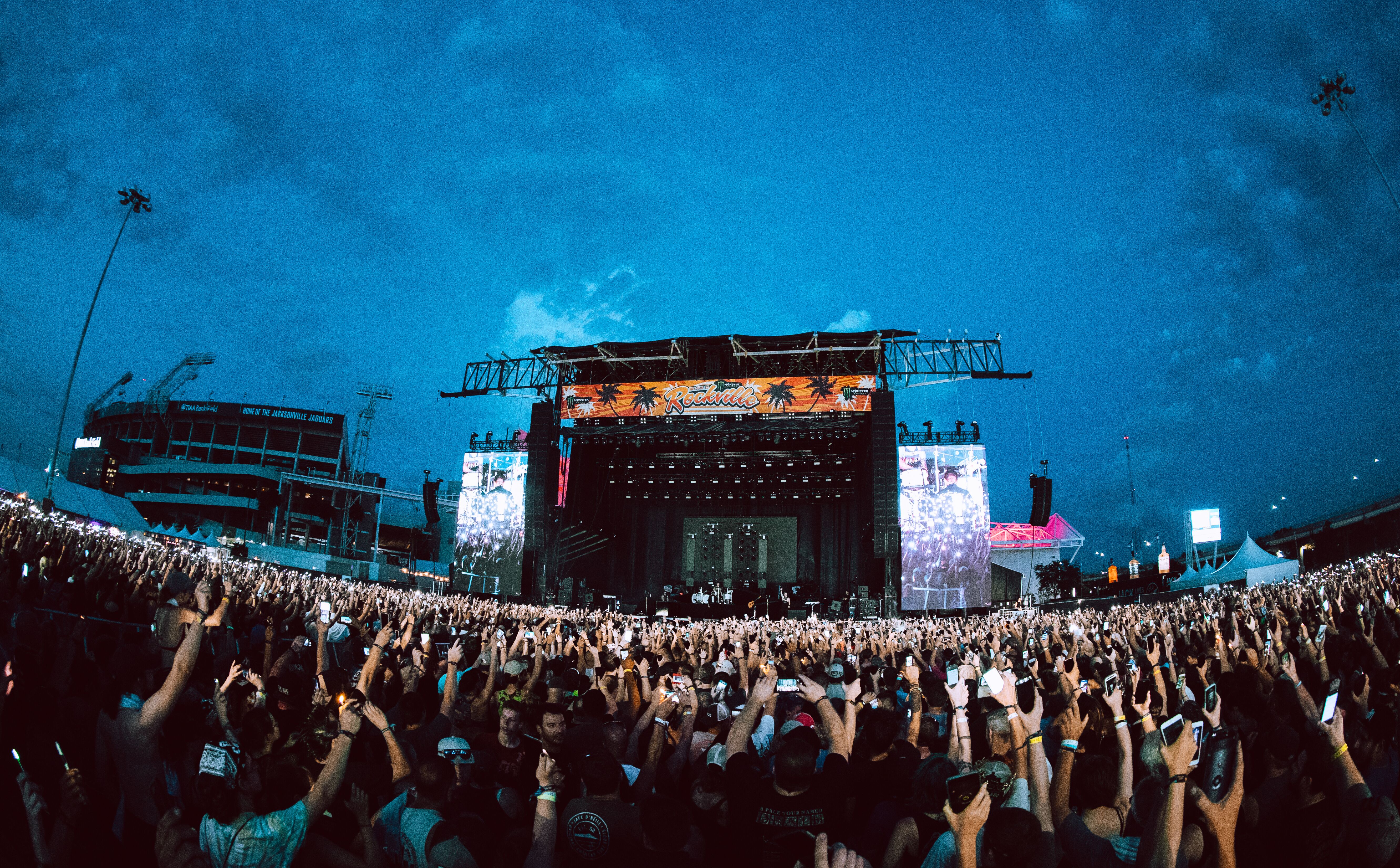 Finally, what you probably clicked here for —
Tool
! Tool closed out Welcome to Rockville and debuted two new songs. Their setlist included the first live performances of "Invincible" and "Descending," which had new lyrics. Fans have been wondering, what are we getting as a follow up to 10,000 Days? Tool's 2006 album. On May 8, Tool shared a teaser on Twitter leading fans to believe that a new album will be dropping on August 30th after over a decade with no new music. In addition to the new stuff, Tool played classics like "Ænima", "Forty Six & 2", and "Stinkfist". Overall, Welcome to Rockville 2019 knocked it out of the park. Great lineup and even better performances. Can't wait for next year!
WELCOME TO ROCKVILLE 2019, TAYLOR FEINGOLD

PAPA ROACH, WELCOME TO ROCKVILLE 2019, STEVE THRASHER

I had so much fun at Rockville! WELCOME TO ROCKVILLE 2019, RYAN MAHLER

ZIPPO BOOTH, WELCOME TO ROCKVILLE 2019, TAYLOR FEINGOLD

CHEVELLE, WELCOME TO ROCKVILLE 2019, STEVE THRASHER

FANS POSE WITH TAYLOR, WELCOME TO ROCKVILLE 2019, RYAN MAHLER

EVANESCENCE, WELCOME TO ROCKVILLE 2019, STEVE THRASHER

FANS ROCK BY THE PORT-O-POTTIES, WELCOME TO ROCKVILLE 2019, RYAN MAHLER

FLOGGING MOLLY, WELCOME TO ROCKVILLE 2019, STEVE THRASHER

THE VIEW OF DOWNTOWN JACKSONVILLE, WELCOME TO ROCKVILLE 2019, RYAN MAHLER

Rockin' out at Rockville! WELCOME TO ROCKVILLE 2019, RYAN MAHLER

BIG BUTTS & TACO TRUCKS, WELCOME TO ROCKVILLE 2019, TAYLOR FEINGOLD

JUDAS PRIEST, WELCOME TO ROCKVILLE 2019, STEVE THRASHER

BLACKENED WHISKEY TASTING EXPERIENCE, WELCOME TO ROCKVILLE 2019, TAYLOR FEINGOLD

Ringing the Enter Night Pilsner! WELCOME TO ROCKVILLE 2019, RYAN MAHLER

KILLSWITCH ENGAGE, WELCOME TO ROCKVILLE 2019, STEVE THRASHER

DOWNTOWN JACKSONVILLE, WELCOME TO ROCKVILLE 2019, TAYLOR FEINGOLD

KORN, WELCOME TO ROCKVILLE 2019, STEVE THRASHER

FANS POSE BY A GIANT GATOR, WELCOME TO ROCKVILLE 2019, TAYLOR FEINGOLD

ROB ZOMBIE, WELCOME TO ROCKVILLE 2019, STEVE THRASHER