This is an archived article and the information in the article may be outdated. Please look at the time stamp on the story to see when it was last updated.
JACKSON, Miss. (WGNO) - Our journey along the News with a Twist Distillery Trail continues, with a visit to Mississippi's capital, and the first and oldest distillery in the state. Our Travel Girl Stephanie Oswald says this distillery gets the prize for cool spaces. Here are 10 reasons why:
1. Music fans built this place!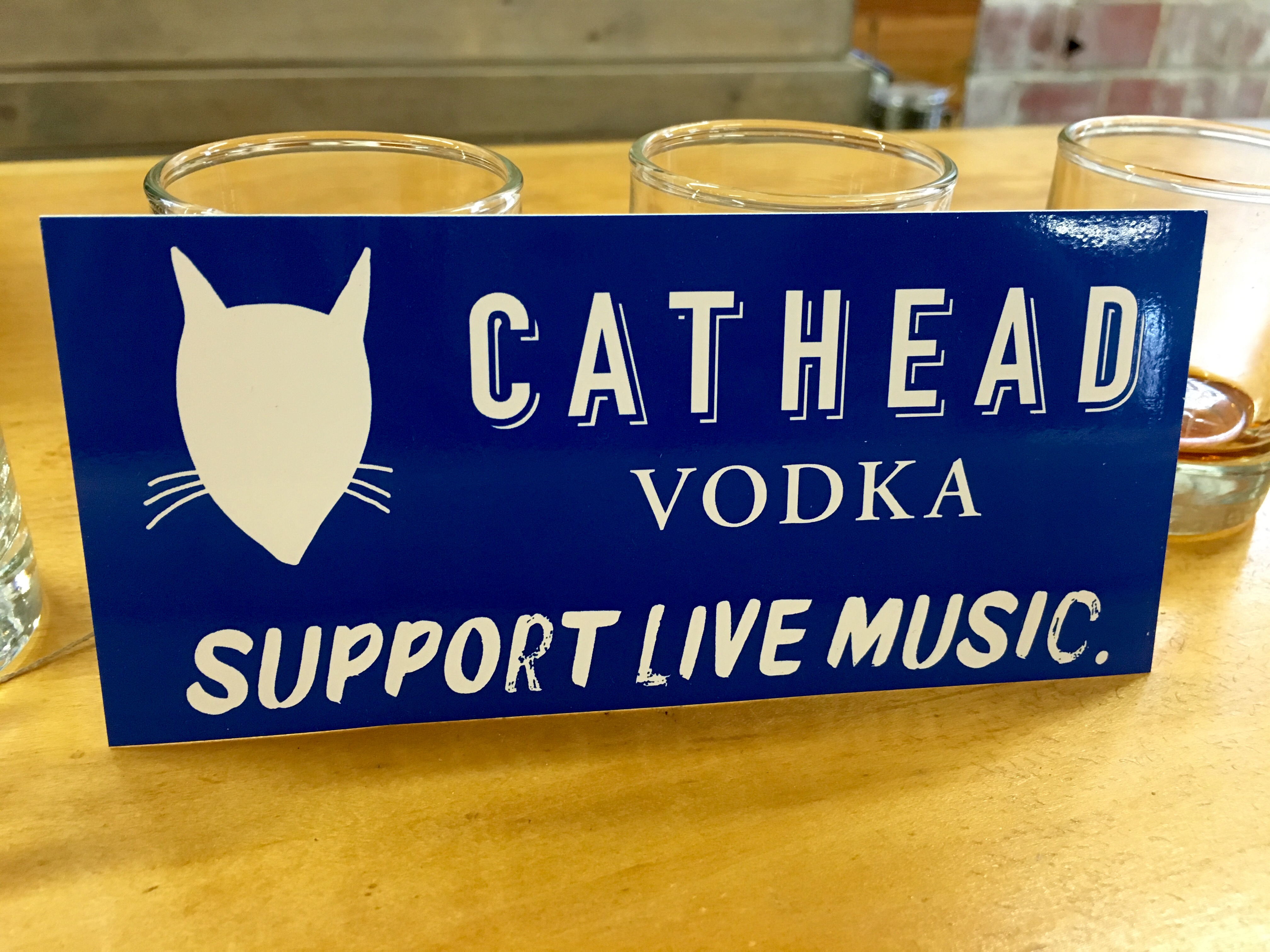 Of course, this is right up our alley at News with a Twist, since we love live music too! The distillery was founded by a few friends who also happen to be Blues fans, and they donate to live music foundations across the southeast. We think that's way cool!
Check their website for upcoming events -- the 20,000 square-foot facility is a perfect place for local bands to perform.
2. The name 'Cathead' is cool, and it's not what you think!
3. The honeysuckle vodka is one of a kind.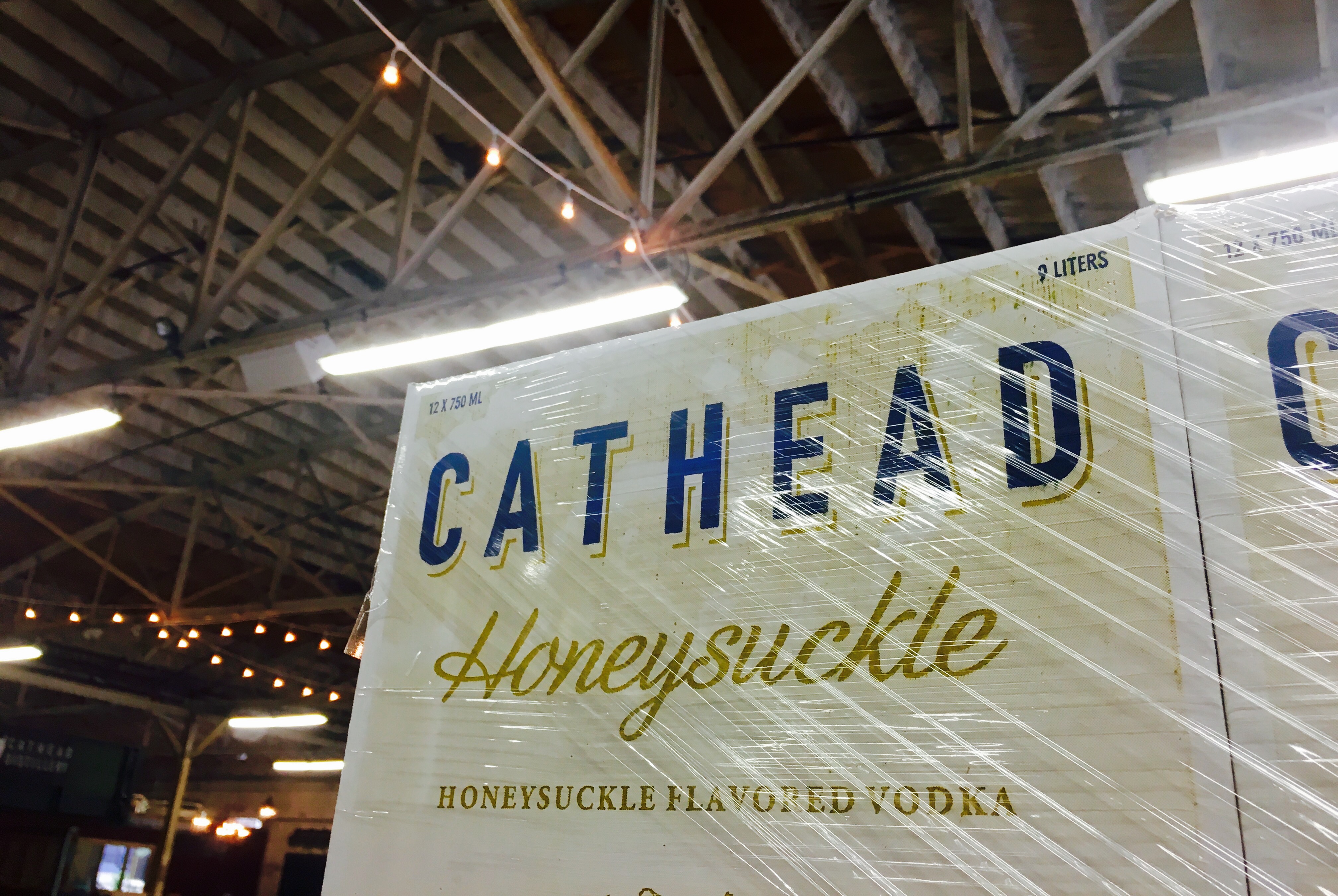 You can trust our Travel Girl, she says this stuff is delicious! You may see lots of other flavored vodkas on the store shelves, but Cathead claims that its Honeysuckle Vodka is the first and only one.
Distiller Phillip Ladner says that when they decided to go down the flavored route, they wanted authentic Southern tastes, so they started with Honeysuckle and Pecan.
The Pecan Vodka is made with Mississippi-grown pecans that are roasted, and then soaked with the vodka for two months in stainless steel containers.
4. The list of spices used to make the gin is longer than Santa's 'naughty' list.
If you're a gin lover, you expect to see Juniper on the ingredients list, but just look at all the spices inside Cathead's Bristow Gin.
Look closely... can you name them all? We'll help: Angelia Root, Cardamon, Cassia Bark "Cinnamon," Clove, Corriander, Hyssop, Juniper, Licorice Root, Sweet Orange Peel, Lemon Verbena, Bitter Orange Extract.
5. It's the oldest distillery in the state, but it's only 6 years old.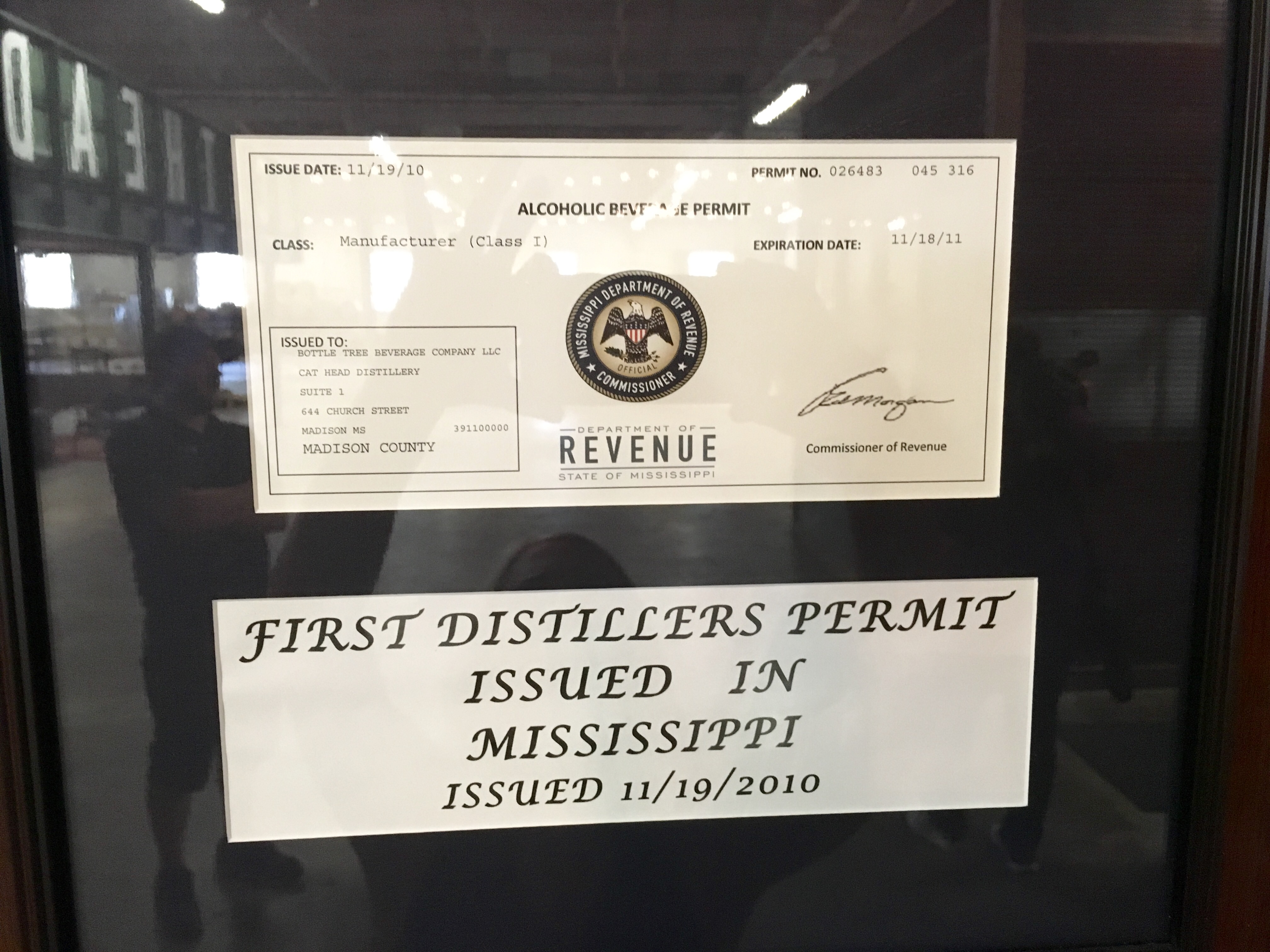 They started a trend! Cathead was No. 1 in Mississippi, but has paved the way for at least two others so far -- one in Natchez and another in Canton.
6. The space the distillery is in now was once used to store school books.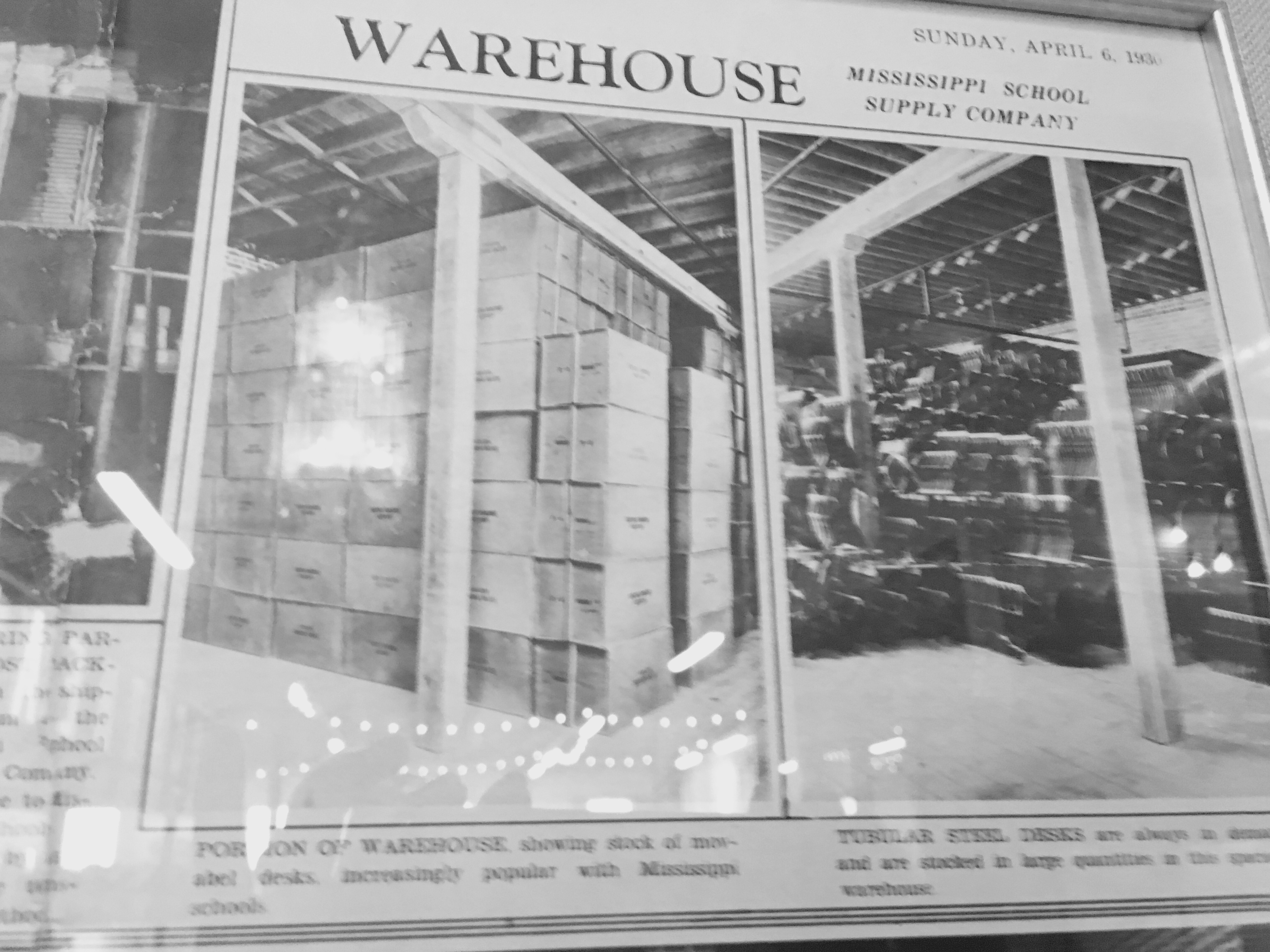 It was once a warehouse for school books, but now it's a house of spirits! As these historic newspaper clippings show, it was once owned by the Mississippi School Supply Company.
Cathead moved into this space in December of 2015.
Gin, Vodka, Mississippi Moonshine and Hoodoo Chicory Liqueur are all in production.
7. It's part distillery, part concert hall, part community center.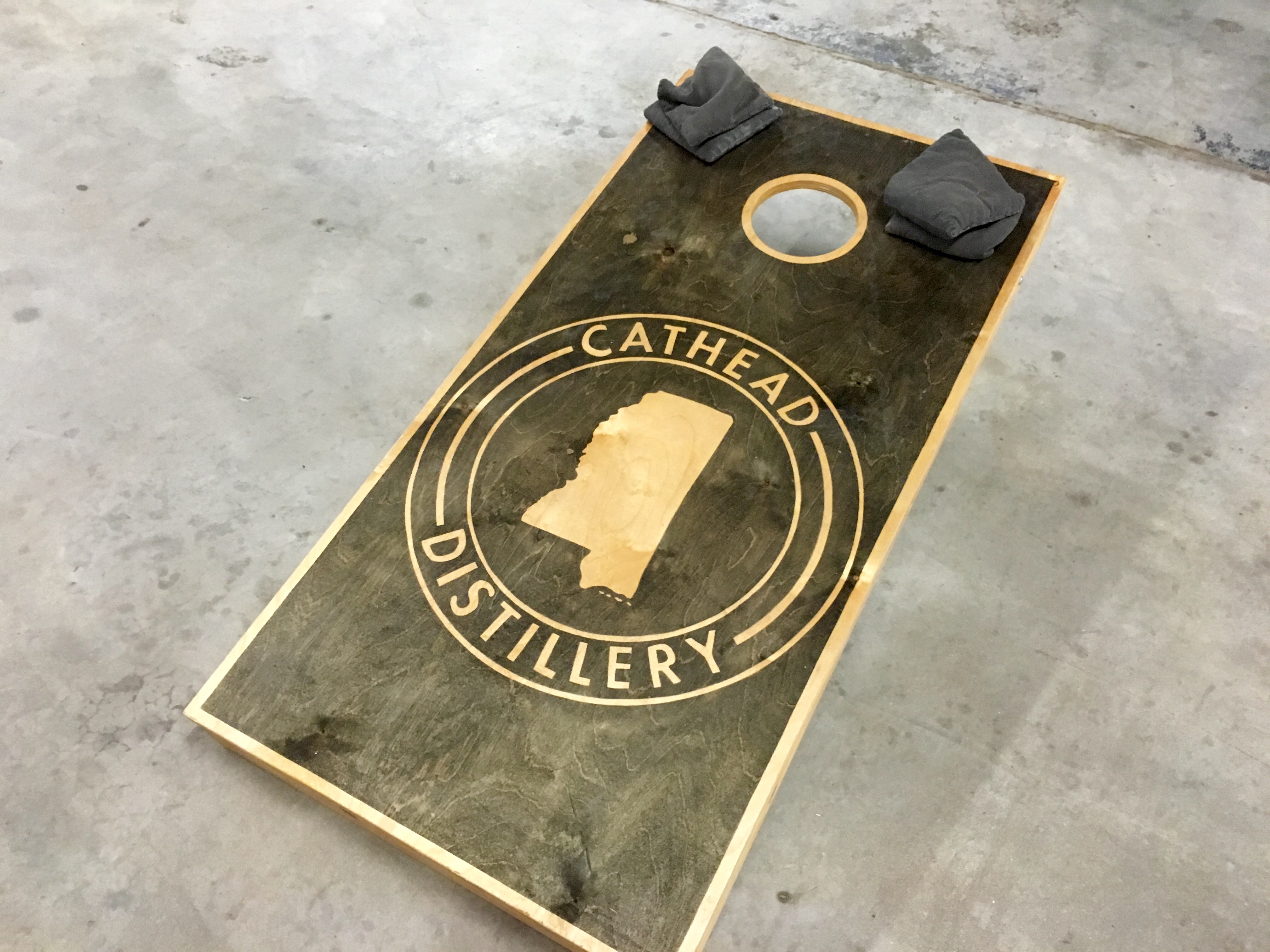 Cathead's Marketing Manager, Susan Olmsted, says the company is proud to be part of the revitalization of downtown Jackson.
The distillery's new space is 20,000 square-feet and has lots of potential for community events.
Try your hand at the bean bag toss while you're waiting on your tour!
8. Musicians are invited to sign vodka bottles.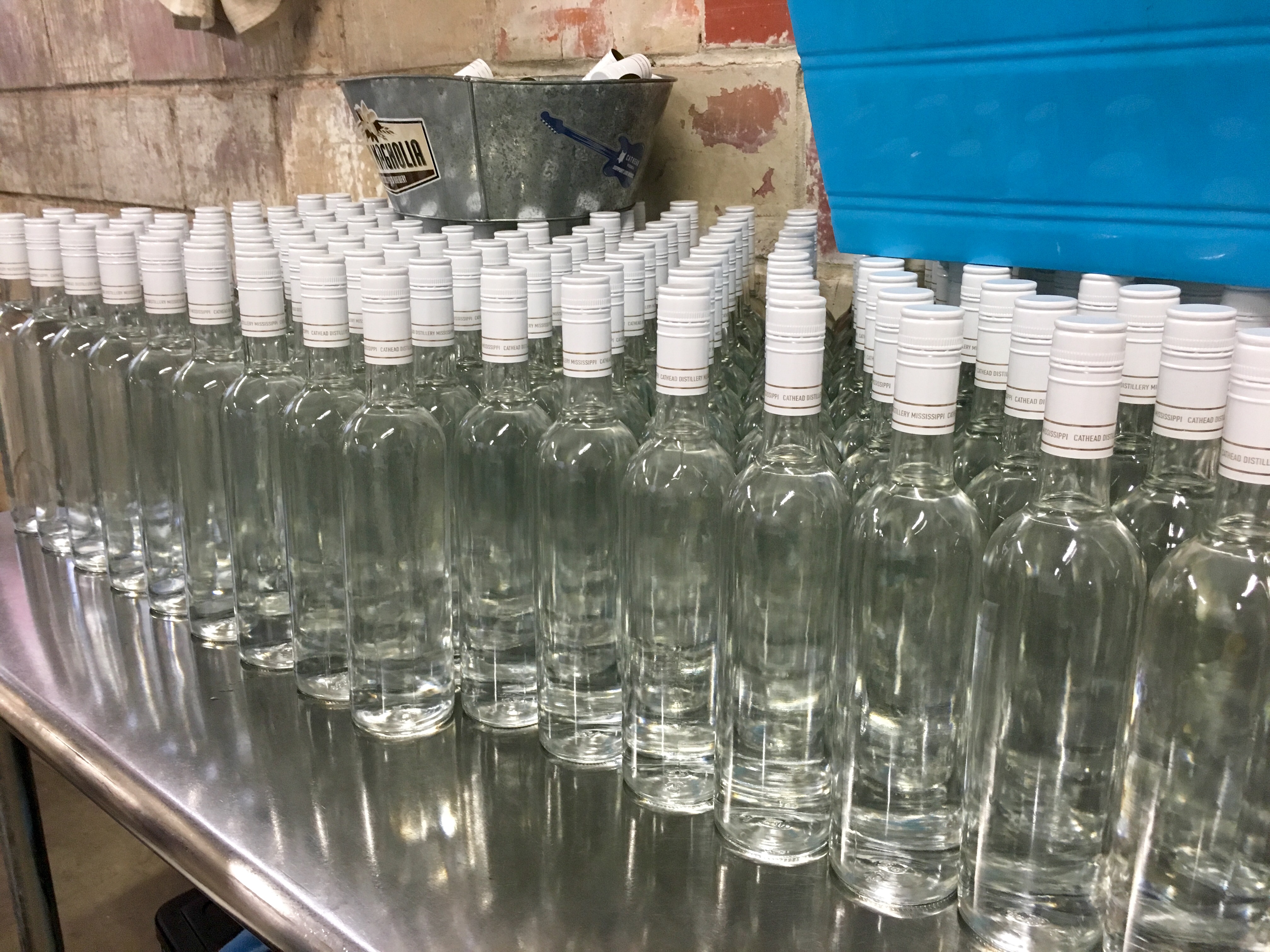 As you may have seen in Stephanie's report, Cathead has a case of nearly 100 signed vodka bottles.
The first musician to sign a bottle was Pat Thomas.
Robert Plant , Herbie Hancock and Dr. John have all added their signature to the collection.
9. They let our Travel Girl get in on the action.
10. They make a chicory liqueur that's barreled under the full moon.
It's called 'Hoodoo' -- and it's 66.6 proof. Not 66 proof and not 67 proof, but 66.6 proof.
Hoodoo is another name for folk magic.
On the distillery website, they call their spirits, "liquid folk art."