This is an archived article and the information in the article may be outdated. Please look at the time stamp on the story to see when it was last updated.
NEW ORLEANS (WGNO) - It's COOLinary month, which means lunch under $20 and dinner under $39 at over 70 great restaurants around town. Did you know these facts about Restaurant R'evolution?
1. Restaurant R'evolution's Storyville Parlor tells a real story.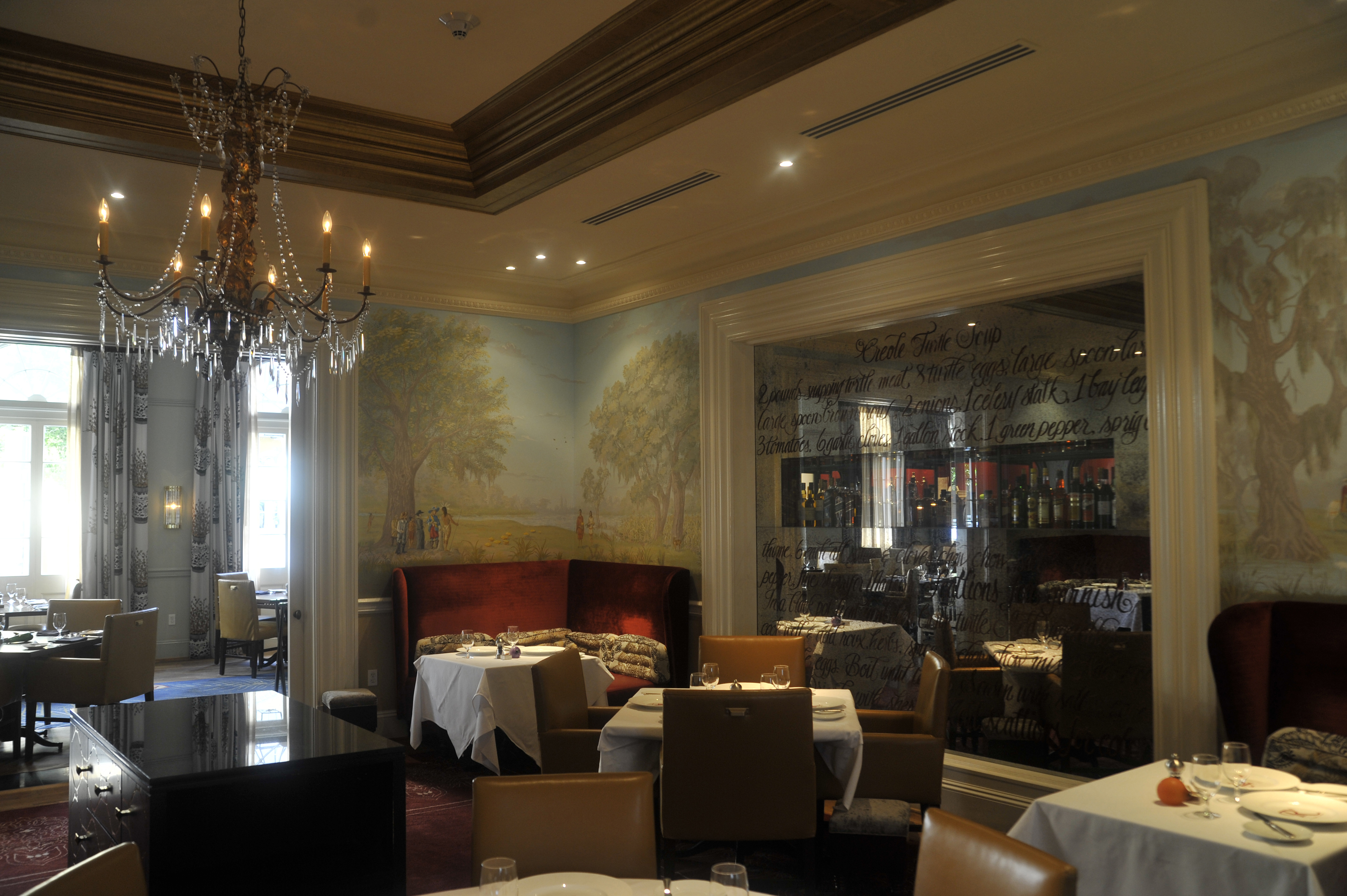 Within a hand-painted mural  in the restaurant's Storyville Parlor, Chef John Folse can be spotted in each of the scenes depicting the seven nations that formed Louisiana's culture and cuisine.
2. Lunch Fridays in the Market Room pays homage to Solari's Delicatessen, a French Quarter institution for nearly 100 years.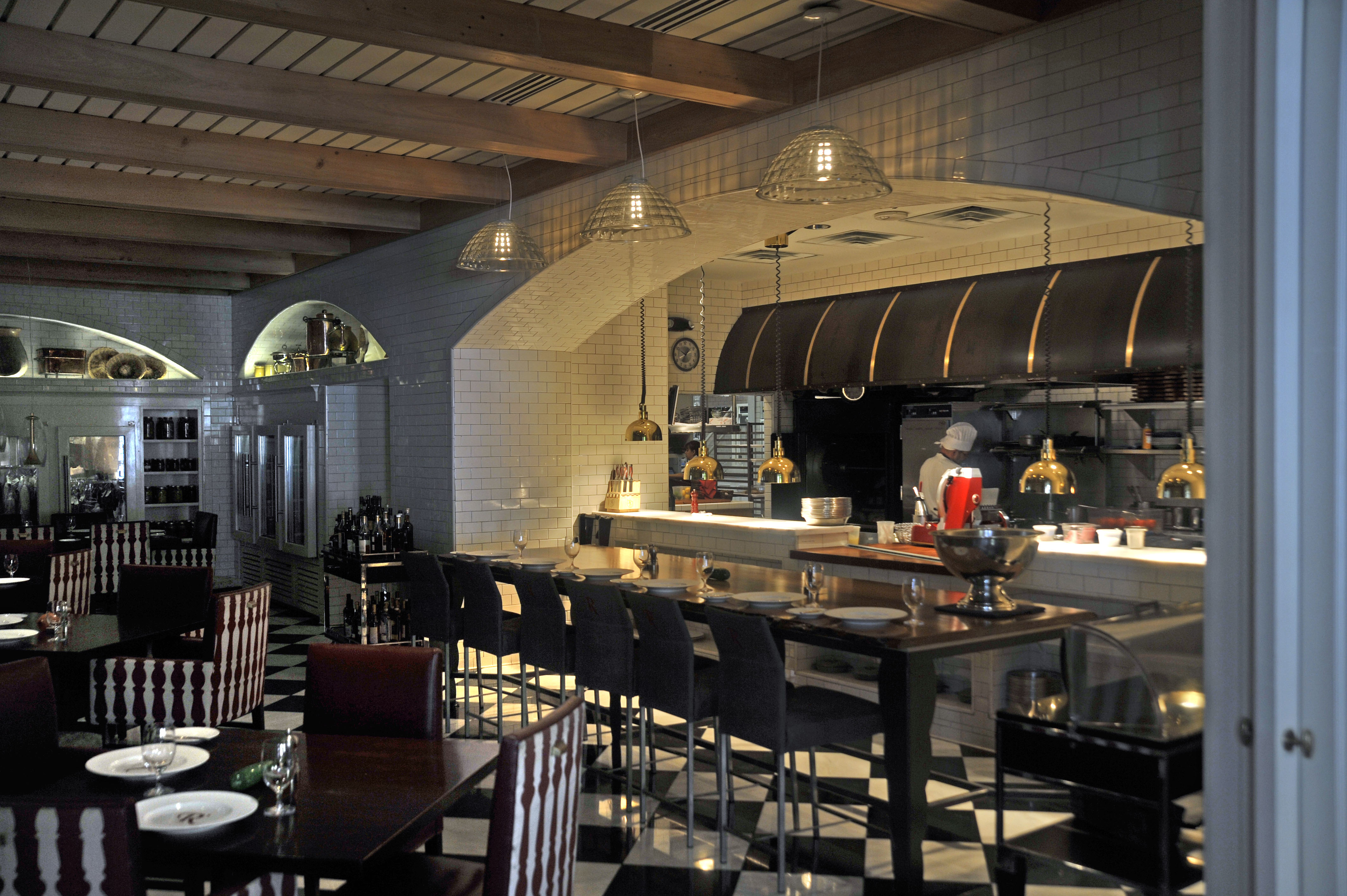 The Exposition Kitchen Table for 12 might be the best seat in the house! It was crafted from reclaimed sinker cypress wood buried in Louisiana silt for more than 100 years; many salvaged logs came from the bottom of New Orleans' levees destroyed in Hurricane Katrina's aftermath. The table manufacturer contacted "scuba loggers" from the popular television show "Ax Men" to reclaim 2,000-year-old trees with 25-50 rings per inch.
3. Restaurant R'evolution's new Executive Pastry Chef Blake Abene is getting tons of attention!
Blake Abene was named a "Chef to Watch" by both the Times-Picayune and Louisiana Cookin' magazine. In addition, Star Chefs picked him as a "Rising Star" pastry chef for their New Orleans class of 2016. Most recently, the American Culinary Foundation of New Orleans named him one of the "Best Chefs of Louisiana".
Check out Restaurant R'evolution's Menu for Coolinary New Orleans:
Lunch
Entrée
choice of
Hanger Steak
Pommes Frites, Lemon Aïoli
Gulf Fish Alla Mattone
Oyster Dirty Rice, Jalapeno Sriracha
Dessert
White Chocolate Bread Pudding Crème Brûlée
Lemon Scented Apricots, Salted Bourbon Caramel Sauce
$20

Dinner
Appetizer
choice of
Soup Du Jour
Chef's Seasonal Selection
House Salad with Crispy Vegetables
Haricot Vert, Cucumber, Torn Croutons
Entrée
choice of
Braised Boneless Short Ribs
Rutabaga-citrus Purée, Red Wine Sauce
Shrimp and Grits
Chef's Seasonal Preparation
Dessert
White Chocolate Bread Pudding Crème Brûlée
Lemon Scented Apricots, Salted Bourbon Caramel Sauce
$39
Brunch
Appetizer
choice of
Soup Du Jour
Chef's Seasonal Selection
House Salad with Crispy Vegetables
Haricot Vert, Cucumber, Torn Croutons
Eggs a la Crème
Scrambled Eggs, Crawfish, Smoked Paprika, Cajun Caviar
Entrée
choice of
Steak and Eggs
Tournedos of Beef, Eggs Anyway
BBQ Gulf Shrimp and Grits
Creole Tomato Grits, Grilled Scallions
Dessert
White Chocolate Bread Pudding Crème Brûlée
Lemon Scented Apricots, Salted Bourbon Caramel Sauce
$39