This is an archived article and the information in the article may be outdated. Please look at the time stamp on the story to see when it was last updated.
NEW ORLEANS (WGNO) - Kicking, splashing and swimming: many of the things you'll find on a hot summer day if you visit one of New Orleans public pools. But the other things you'll see are signs of safety. Unlike the lake, the city's public pools are well staffed by lifeguards and the city makes safety a top priority, especially when it comes to training their staff.  Vic Richard with the New Orleans Recreation Development Commission (NORDC) says they work very closely with the American Red Cross to get the best training with first aid responders including all the latest bells and whistles regarding water safety.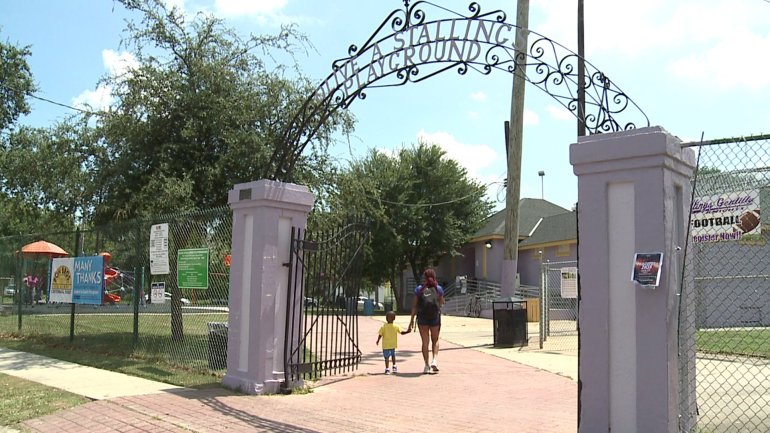 And that feeling of safety isn't just limited to the water either. Pastor Josie Phillips brings a group of kids from her church her every Tuesday and Thursday and says the pool also helps the neighborhood out by providing a safe place for children to come and play.
So if you're looking for a fun and safe place to spend the hot summer afternoons, you may not have to look any further than your own neighborhood. With 14 pools already open to the public and more in the works, the city of New Orleans has you covered.
If you want to head to the pool, but you or your kids don't know how to swim, the city offers free swim classes to help you out. The lessons are on a first come, first serve basis. You can find the information on pool locations, hours and swimming schedules, including information on how to register for classes, head over to the NORDC website.