This is an archived article and the information in the article may be outdated. Please look at the time stamp on the story to see when it was last updated.
Looking to cut down on environmentally harmful products? There's a subscription box for that. Wanting to try new makeup products, but don't know where to start? There's a subscription box for that. Planning a trip and want to add to your camping experience? There's even a subscription box for that. Although often considered a splurge, subscription boxes can really change the way you live. And while you can't possibly sign-up for them all, we've rounded up a few of our favorites. You're welcome.
---
Earthlove is an eco-friendly seasonal subscription box for featuring 6-8 hand-picked products including skincare, books, teas, snacks, apparel, accessories, bath, and other surprises carefully curated for helping you live a healthier, earth-centered life.
Earthlove was created by Washington State based Spirit Wild Farm owner Dr. Serina Patterson.
With the rising climate crisis, mass deforestation, plastic pollution, species extinction, and other issues facing us and our planet, Earthlove is on a mission to connect everyday consumers to the best eco-conscious brands in a more accessible and affordable way.
Each box includes:
6-8 full-sized artisanal eco-conscious products, spanning categories such as tea, home décor, healthy snacks, jewelry, herbal and botanical wellness, apparel, accessories, plastic-free alternatives, gardening, and more!
One book
A mini magazine filled with tips, DIY, activities and stories to help you enjoy the nature in your life.
Support for a featured seasonal non-profit partner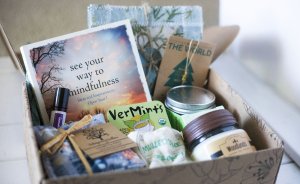 Sourced products are ethically and environmentally responsible, including zero waste packaging, natural ingredients, organic and non-GMO, gluten-free, cruelty-free, vegan, and fair-trade. Earthlove also supports artisans, makers, and small businesses in the US & Canada.
Pricing options for subscriptions include:
$59.95/box per quarter
$54.95/box with an annual subscription
Boxes are shipped in March, June, September, and December. Your first box ships within ten days of signing up unless otherwise stated above. Subscriptions renew on the 1st of March, June, September, and December. Annual subscriptions renew annually on the closest renewal date.
---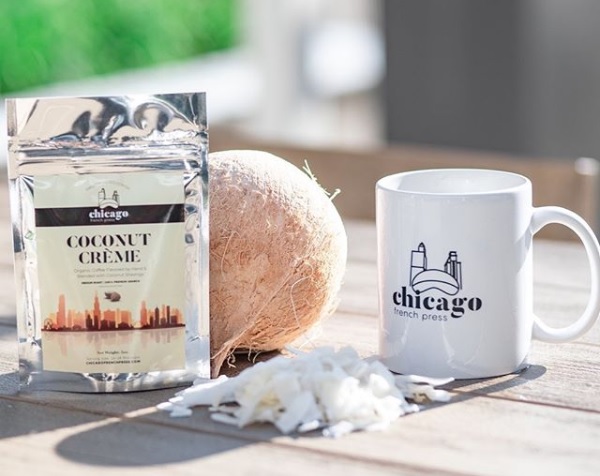 Chicago French Press
Freshly roasted in the Windy City, Chicago French Press produces premium, organic coffee that is single-origin, and flavored by hand. CFP offers a variety of coffee selections in several grind options including auto-drip, french press, espresso, Keurig, and whole bean.
CFP Founder Kris Christian is a former Wall Street Analyst turned entrepreneur. Kris says CFP is more than just selling good coffee, it's about doing good work. Beyond robust brews, CFP is "grinding for a cause" and supports nationwide and local 501(c)3 organizations by donating a portion of it's proceeds to charitable programs, like the Alzheimer's Association and Heart of Man.
CFP coffee is available eight yummy flavors, like chocolate blueberry and maple pecan.
And the best part? Chicago French Press can be purchased on a subscription plan, to be delivered every 2 weeks! Never run out of strong, bold, and delicious coffee again.
---
Ready for your next adventure and need the latest in gear? Let Nomadik find it for you! Nomadik is a subscription box service that delivers innovative gear each month to help you enjoy the great outdoors.
Each box has a retail value of $50 – $70 worth of products and subscription options are as low as $29.99 a month!
By partnering with top notch brands in the outdoor and adventure space, Nomadik delivers gear, tools, accessories, food/energy, educational (travel tips, survival guides), inspiration, and The Nomadik Challenge Card.
Great to give as a gift or to treat yourself, subscribe for one, six, or twelve month plans!
Nomadik features:
Delivery of the latest, innovative finds in outdoor gear!
One month, 6 month and 12 month subscription options!
Get $50-$70 worth of gear for a fraction of the price!
Customize your interests to get the gear that's right for you!
Up to 7 full-size premium gear items!
Option to skip any month!
Themed boxes available monthly!
Order by 9/14 to get the "Welcome Box," inside it's packed with top-rated gear from past boxes plus a couple Nomadik exclusives not available anywhere else.
This box includes:
A Lawson Parachute Hammock and Suspension System:  Compact, lightweight and includes rope + carabiners, get ready to hang in style!
 UCO Stormproof Sweetfire 8 pack matches: Windproof, waterproof and ready to burn for 7 minutes. Start your fire no matter the weather conditions!
Noso Gear repair kit: Extend the life of your apparel, tent, hammock and other gear with this patch that's as easy to apply as a sticker!
Skratch Lab Hydration kit: Stay hydrated and replace electrolytes on your next adventure!
---
When you join the K9 Planet Adventure Box, you can expect to receive a box filled with everything needed for adventurous play. Pups can travel along with K9 Planet's very own mascot, Ace. Each month, Ace embarks on a new adventure that takes him to new and exciting places around the world.
Each box comes with :
Two high-quality, durable dog toys tailored to Ace's next destination
Two bags of healthy dog treats made in the US and Canada
A postcard detailing the location for the month
A special surprise for each owner (it's not all about just the dogs)
Endless amounts of playtime with your pup
These adventure boxes are currently available to pre-order.
---
IPSY
IPSY was founded on a singular mission: to inspire individuals around the world to express their unique beauty.
Before IPSY, before beauty bloggers, and before the internet, beauty trends were created and communicated by a handful of people (like magazine editors and celebrities), and the world simply followed them because—well, our friends, moms, and aunts did, too.
Then YouTube became a thing and a makeup artist named Michelle Phan changed the game forever with her boundary-pushing beauty tutorials.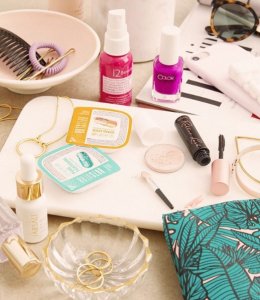 An entire generation of creators followed. Suddenly, beauty-lovers were bonding over their brow game, skincare routines, and whether or not a hyped-up product really worked. Beauty became a movement fueled by free conversation and an endless exchange of ideas and inspo.
IPSY was born out of this movement. That's how the Glam Bag came to life—a set of personalized beauty products you can't wait to try, test, and tell your friends about. With 3 million (and counting) members, IPSY is here to empower, energize, and re-shape what beauty is.
IPSY offers three subscription offers, at three reasonable price points. For just $12 per month, receive the Glam Bag, with five trial-size products. For $25 per month, receive the Glam Bag Plus, which comes with five full-size products. And the top tier, the Glam Bag Ultimate, comes with 12 beauty products in a deluxe makeup bag, for just $50 per month.
---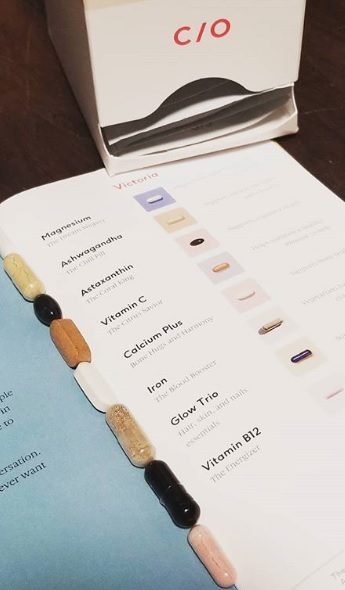 Care/of Daily Vitamins
Everyone has a different path to personal health, so Care/of is here to help you find yours.
The founders of Care/of believe in the power of technology, science, and human empathy to make the journey simpler.
Vitamins are compounds of essential nutrients that our bodies need for healthy functioning. At Care/of, they ferment their vitamin supplements to convert them into a complex form, where they resemble the vitamins you get from real food. This also makes their vitamins easy to digest.
The process is simple. Take the health quiz. Care/of will recommend the right vitamins for you. Your vitamins will be delivered to you monthly, in daily packs you can compost. Then, keep the conversation going, by downloading the app to earn rewards.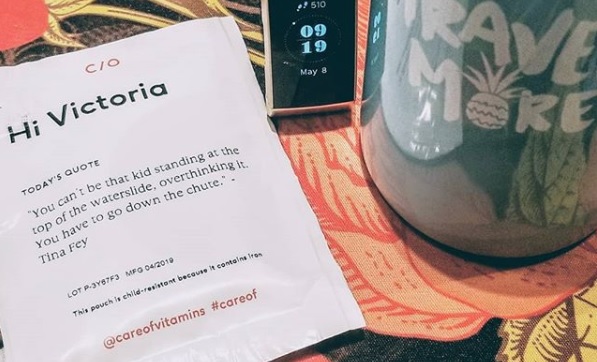 A best seller for Care/of, are their prenatal vitamins. Their prenatal was formulated to include ingredients that research has shown supports a healthy baby, during pregnancy and while nursing. One example is Choline, a nutrient that supports brain development but isn't found in many prenatals. The Care/of prenatal is also gentle on the stomach. These prenatals are fermented to make them easy to digest and gentle on the body. The vitamins you take are supposed to make you feel better, not worse – and the last thing you need when you're pregnant or nursing is to feel nausea.
Vitamins, protein, and more, made from the best ingredients on earth and personalized just for you. Adjust your delivery or cancel at any time.
And order over $20 always get free shipping.
Care/of promises to always be honest with their customers. It's simple and may even sound mundane, but in an industry overrun with false labels, magic pills, and fine print, Care/of promises to deliver it to you straight.
Want to give Care/of a try? Use the code VCDA1N for 50% off your first order!