This is an archived article and the information in the article may be outdated. Please look at the time stamp on the story to see when it was last updated.
NEW ORLEANS — Cam Jordan and Panther's Quarterback Cam Newton have been going at it all season, trash talking each other on and off the field.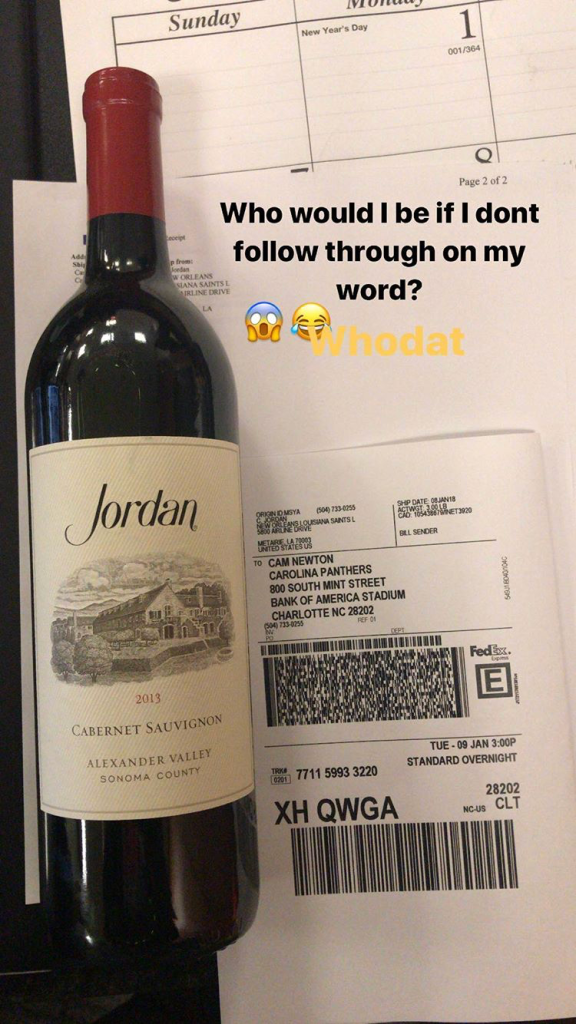 After the week 3 game, Jordan made remarks on Newton's style, and again in week 13, saying he could send him "some sauce."
Well, after Sunday night's win over the Panthers, Jordan posted to his social media on Monday that he always follows through on his word.
"You beat the Carolina Panthers three times in a year, I'm gonna have to send this guy a wine bottle," Jordan said of Newton. "I appreciate him for being that good ol' quarterback. I'm gonna send him a nice little bottle of Jordan wine. No, it's not mine, but I have been drinking it for years. So, I'm going to send him some sauce."
In a photo on his Instagram story, he had a shipping label addressed to Newton at the facility next to a bottle of Jordan, 2013 Cabernet Sauvignon from Sonoma County.
In the battle of the Cams, Jordan has the last laugh.