This is an archived article and the information in the article may be outdated. Please look at the time stamp on the story to see when it was last updated.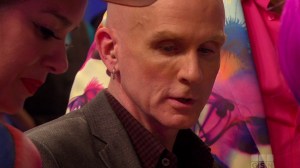 NEW ORLEANS (WGNO) – New Orleans native Craig Tracy has quite an impressive body of work. "Skin in many ways speaks for itself, it is the vessel that contains the soul," says Tracy.
He's been recognized nationally and internationally for his talents so it's no surprise he is a judge on the new Game Show Network television series Skin Wars which premieres August 6th at 8:00 p.m. CT.
"There's a lot of art happening and you get to see a tremendous amount of variety and there's also going to be a lot of variety amongst the models as well. Every challenge that Skin Wars put together was really kind of crazy and it would push the artist to extremes… Sometimes they don't have enough sleep, they don't have enough food, not enough breaks. "
Tracy's not the only Bayou State body painter to participate in the show, one of the contestants hails from Lafayette.
"Louisiana is an amazing place for this particular art form and I believe it connects to our Carnival heritage. The art comes to the artist in a sense, it's beautiful and of course there's the joy of working with the three-dimensional body."
There's no such thing as a blank canvas each and every model's skin already tells a tale. It's up to the artist to fill in the gaps with creativity and imagination.
"Painting on a human being is so different from painting on wood, canvas, glass any kind of metal. Nothing else is alive and has what human beings have to offer. Anyone who watches the show, you will not be bored."