This is an archived article and the information in the article may be outdated. Please look at the time stamp on the story to see when it was last updated.
Meet Panya and Jean.  Audubon's two elephants have finally moved into their new home, and it's a big change for the beloved pair. The new exhibit is eight times larger and features two pools, an enrichment log and plenty of toys.
Joe Furys, curator of large mammals at the zoo, said the years of planning and development have all been worth it.
"It's like any kind of home renovation. It takes longer than you think. You find things that you didn't think you were going to find," Furys said. "We're really happy to be at this point where everybody can see the elephants on a regular basis, and the elephants are free to do their own thing."
All that extra space gives Panya and Jean plenty of room to do what they want, whether they are in a social mood or just prefer some alone time. More important, the bigger area can also help to keep the pair of pachyderms healthy.
Joel Hamilton, general curator of the zoo, said the extra space is really necessary as the pair get older. Panya is 52 years old, while Jean is 43.
"As we all know, as we age, exercise is important for us, for our overall health," Hamilton said. "It's important as these elephants age that they have opportunity and are able to roam around and exercise."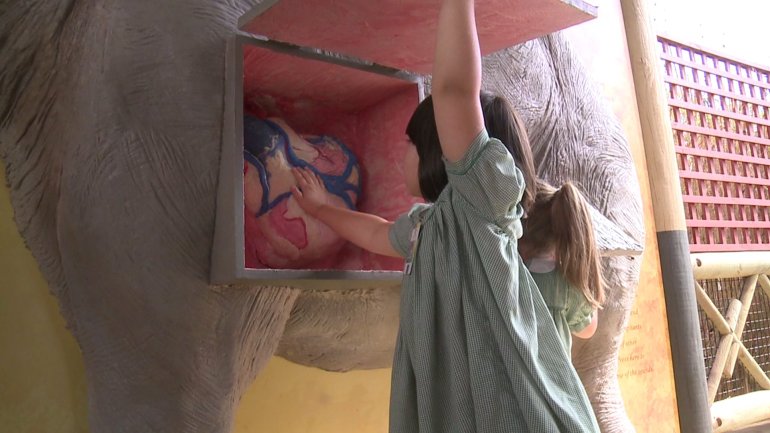 In addition to seeing the elephants, the new exhibit showcases several different ways to learn about them. One of the newest features is a learning pavilion where kids have the opportunity to interact with exhibits and also learn about the culture of the elephant around the world. The hope is that by learning about our Asian elephants at the zoo and their African cousins, kids will take an interest that will carry with them later in life to help conserve and protect these endangered species.