This is an archived article and the information in the article may be outdated. Please look at the time stamp on the story to see when it was last updated.
NEW ORLEANS -- When you take the stage nightly with some of the men who carry the tradition of our music at Preservation Hall, one would think that you'd take things as lightly as the tunes they play.  But horn man Mark Braud understands and appreciates the experience.
"These guys are easy to play with because they know what they're doing. (They're) true pros and it's an honor for me to share the stage with all those gentlemen," Braud told us.
Braud is the product of the New Orleans musical Brunious clan.  His grandfather, his mom, and all seven of her siblings played trumpet.
"I wasn't around when my mom was playing trumpet, but I heard she was a pretty good trumpet player. So when I was practicing around the house, she knew if I was messing up, you know," said Braud.
In addition to playing Preservation Hall when he's in town, Braud also spends time on the road as part of Harry Connick Jr.'s band, including the past couple of years on Connick's television show.
Braud holds Connick in high regard.
"There's so much substance to what he does. It's not just the entertainment. That's like the icing on the cake. In my opinion he's a musical genius," Braud said.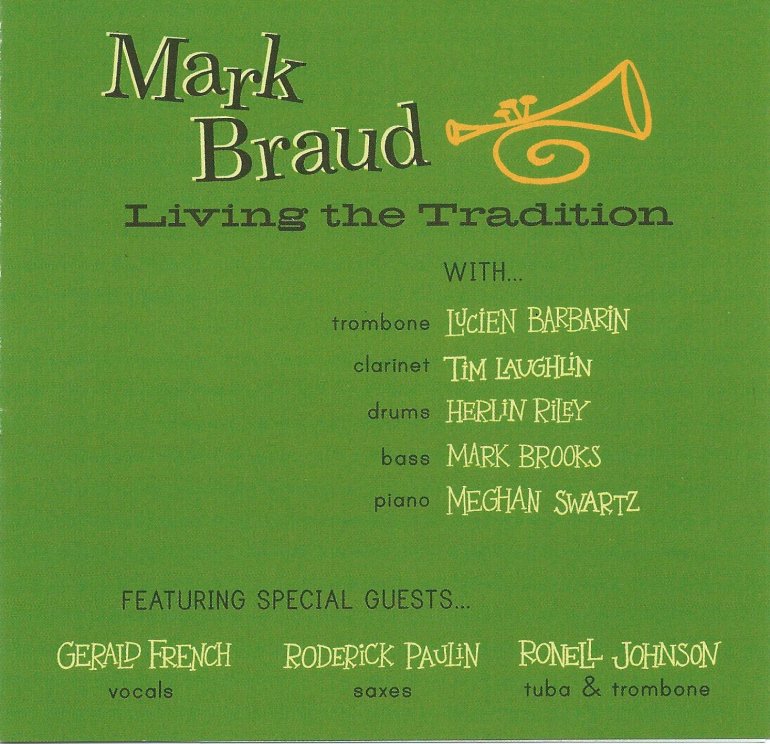 For someone who has played professionally for several decades, Baud says developing that musical conversation today requires more than just blowing.
"I listen everyday and I try to let that ...whatever I'm listening to, I might not be paying close attention to but I know it's being ingrained in me," he said.
To pick up a copy of Mark Braud's new CD "Loving the Tradition," click here.