This is an archived article and the information in the article may be outdated. Please look at the time stamp on the story to see when it was last updated.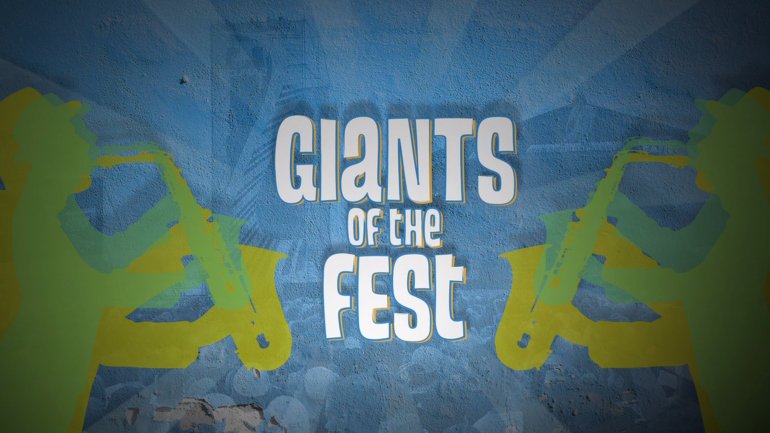 NEW ORLEANS (WGNO) – Here are five great musicians and organizers who made the New Orleans Jazz and Heritage Festival what it is today. News With A Twist host LBJ reports below.
Booker was piano giant of the fest
James Carroll Booker III was a force.  By all accounts, he ranks on everyone's lists as one of the top and most ingenious piano players our city ever produced.  Though he was a classically trained artist, he made a big splash in the R&B world.
No one played like Booker, and no personality was bigger.  With his trademark eye patch, he fit New Orleans like a glove.
As James Booker once said, "I think I better reintroduce myself because the governor of Louisiana said that I am not the Piano Prince, but the Ivory Emperor. Yeaow!"
In his early days, he recorded music with the likes of Fats Domino and Lloyd Price, but his biggest solo recording was the song Gonzo in 1960.
An often troubled soul, Booker served time at Angola for drug possession.  In exchange for some of the trouble he got into, Harry Connick Sr. provided legal help in exchange for lessons for his son.
Harry Connick Jr. counts the time with Booker as some of his most important lessons,  "I wanted to know how to play like that so badly that it was constantly a barrage of questions, and the older I got the more specific the questions would be."
Years of drug abuse eventually took a toll on James Booker's life and we lost him at the age of 44, but his legend lives on in filmmaker Lily Keber's award winning documentary Bayou Maharajah.
Jazz Fest founder Quint Davis says, "James Carroll Booker III was in that line of piano professors coming down really from Jelly Roll Morton heading towards Allen Toussaint, and he was a genius, just like we have these other geniuses like Allen Toussaint and now Davell Crawford."
His Jazz Fest performances were also legendary, as any person that heard Booker play walked away differently than they came.  For his innovation on the piano and the independent spirit he possessed, James Booker is a Giant of the Fest.
Raymond Myles a gospel giant and much more
Giant is a word that often comes to light when talking about that great Raymond Myles.  He was a giant of a man with a big physique, with a giant personality and a giant voice, but he was so much more.
As a favorite around churches and arenas in New Orleans and beyond, Raymond's talents were often seen as otherworldly.  Thought we lost Raymond Myles tragically at the age of 40 to the same gun violence we deal with today, his contribution to Jazz Fest and the gospel world won't soon be forgotten.
Jazz Fest founder Quint Davis recalls, "First of all Raymond himself was a monster artist piano player, arranger, singer, one of the greatest ever from New Orleans. His whole sense of moving gospel music forward was really brilliant. He's one that in a way we lost too soon."
By all accounts, every Raymond Myles and the Rams performance was something to witness.  A documentary is currently being made about Raymond's remarkable life and legacy.  The writer and producer is Leo Sacks, a dear friend of New Orleans who produced Raymond's only full-length studio album called A Taste of Heaven.  The album had so many great songs on it that it's still requested heavily on gospel radio in NOLA today.
"Just to see him live, and to see him work his magic on those fingers, and to conduct a group, and handle his own vocals all at the same time, brother was bad!! Gone too soon," says radio broadcaster Cap' N Kris McCoy.
Raymond Myles, the gospel genius of New Orleans. His spirit lives on as one of the Giants of the Fest.
The RAMS singers perform The New Orleans Jazz and Heritage Festival in the Gospel Tent Friday May 1st.
For information on and contributions to the Raymond Myles movie, contact Leo Sacks at Honey Darling Films. (leosaxe@earthlink.net)
Allison Miner helped found the Fest and always put musicians first
In the annals of Jazz Fest history, few have made such a lasting impact, and unless you were a part of the New Orleans music scene in the 1970's and 80's, you may never have heard the name Allison Miner.
She, along with George Wein and Quint Davis are credited with building our New Orleans Jazz and Heritage Festival from the ground up.
Allison came to New Orleans from Florida, and from the time she arrived she was all in on our music scene.
At her tribute service, photographer Michael P. Smith recalled, "Allison followed our music from it's most profound roots, and she understood how the culture worked.  She knew where the music was and where it came from.
Allison is credited with beginning the Jazz and Heritage Archive, and also founded the Music Heritage Stage, as a means of producing up close and personal performances from a wide range of artists, but also as a way of getting the story behind our music through the interviews and oral histories of the musicians.
In the tribute film Reverence, Allison said, "I want a little more reverence for what we're doing, and I want to hear what these people have to say about themselves and give them a chance to feel important like they're worth something.  We're not just slapping them up on the stage and slapping them off."
Her contribution to the Jazz Fest is unquestioned, but she didn't stop there.  In fact, Allison was immersed in making sure the musicians were fairly compensated for their art.
"She went on to work with the ReBirth Brass Band in their early years, she managed Professor Longhair in his last years, so she was all about this culture. She moved here from Florida, but she has a place in the history of the festival. That Allison Miner Stage was something that she actually started, and would host herself," says Jazz Fest co-founder Quint Davis.
We lost the visionary Allison Miner in 1995 to cancer, but her spirit and contributions live on every year at The Fairgrounds, and she's truly a Giant of the Fest.
Giant Danny Barker saved a brass tradition
Among the most influential New Orleans musicians of the 20th century was Mr. Danny Barker.  Barker was a banjo, ukelele and guitar player, singer and composer and master of New Orleans Traditional Music.
In the 1930s he played with greats like Cab Calloway and Benny Carter, but saw a need in the 1970s in our city to form the Fairview Baptist Church Jazz Band, and teach traditional jazz to young musicians.
The results are brilliant from the Marsalis brothers, to Herlin Riley, to Dr. Michael White, to Lucien Barbarin, to Shannon Powell, they all contribute some of their growth and success to Mr. Barker.
"I first started playing my first professional gig, I started playing. I was 12 years old, and I went on a gig with Mr. Danny Barker," recalls Drummer Shannon Powell.
Barker believed that if the older musicians didn't teach our traditional music to young people, the music would die.   We are forever indebted to his vision of keeping the music alive.
Fred Johnson, co-founder of the Black Men of Labor Social Aid and Pleasure Club says, "Mr. Barker single-handedly revived and saved the brass band as we know it."
That's right, no Danny Barker no Dirty Dozen Brass Band, no Rebirth Brass Band, no Hot 8 Brass Band, and by extension so would go our social aid and pleasure clubs.
Quint Davis, Jazz Fest Co-Founder recalled, "Danny Barker had a lot of influence in a lot of ways, and then he himself was a giant, and he was married to Blu Lu Barker who was like our Bessie Smith. "
For his contribution, his determination of keeping the music going, and his work with molding and educating our musicians, Danny Barker is a Giant of the Fest.
Giant Washington helped build the Gospel Tent
Brother Sherman Washington Jr. was the guiding light in the world of New Orleans gospel music.  New Orleans' longest running gospel group is the Zion Harmonizers, and he led the group from the 1940s until his death in 2011.
Washington also held down the duties of a weekly Sunday gospel show on WYLD-AM, but that was only a part of his work.
The Zion Harmonizers performed at the very first Jazz Fest in 1970, and eventually Washington came to oversee the entire Gospel Tent, growing it from a side attraction to major billing at the fest.
"He became the coordinator of our Gospel Tent. Back in the day jazz festivals had blues. They didn't have a gospel. Working with Sherman, he brought it out here, and he really is the creator of our entire gospel tent. Through Sherman and our gospel tent, we have exposed real in the church gospel to more people in the world than anything," recalled Jazz Fest co-founder Quint Davis.
Washington's connections in the gospel community, both locally and nationally, helped to bring a diverse booking schedule to the tent, but everyone we spoke to agreed: he ran things with integrity, often agonizing over trying to give every artist a piece of the spotlight in the finite amount of slots available.
Radio Broadcaster Cap' N Kris McCoy says, "Just to see him live, and to see him work his magic on those fingers, and to conduct a group, and handle his own vocals all at the same time, brother was bad! Gone too soon."
For his resourcefulness, attention to details of every booking, and his contributions to the gospel community as an artist, announcer, and organizer, Sherman Washington is a Giant of the Fest.