This is an archived article and the information in the article may be outdated. Please look at the time stamp on the story to see when it was last updated.
NEW ORLEANS (WGNO)- All weekend long, many came out to Bayou St. John to enjoy the free music fest, Mid-City Bayou Boogaloo.  The festival boasts music, food, crafts, and water activities all along the bayou.
WGNO's Kenny Lopez enjoyed talking with those enjoying Bayou Boogaloo today.
When it comes to any good fest in New Orleans...you must have food, drinks, and music.  Bayou Boogaloo takes it up a notch with the fact that its on the water, so you can paddle to the music on a canoe, raft, kayak, boat or whatever floatation device of your choice.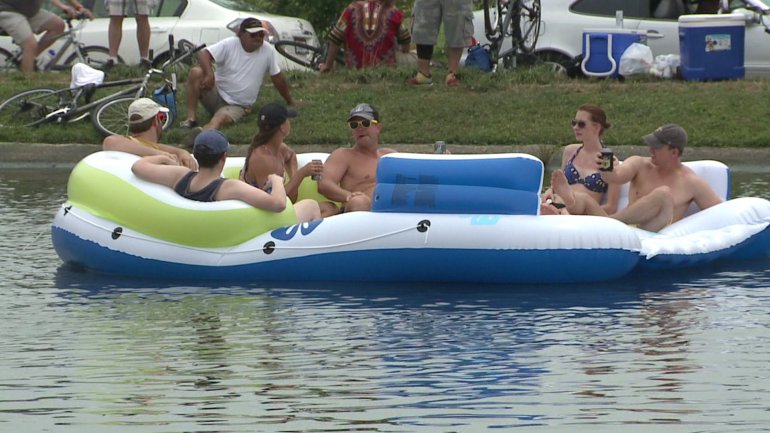 "Wherever the music takes you along Bayou St. John, and remember you must have paddles," Katie Marie Peters said.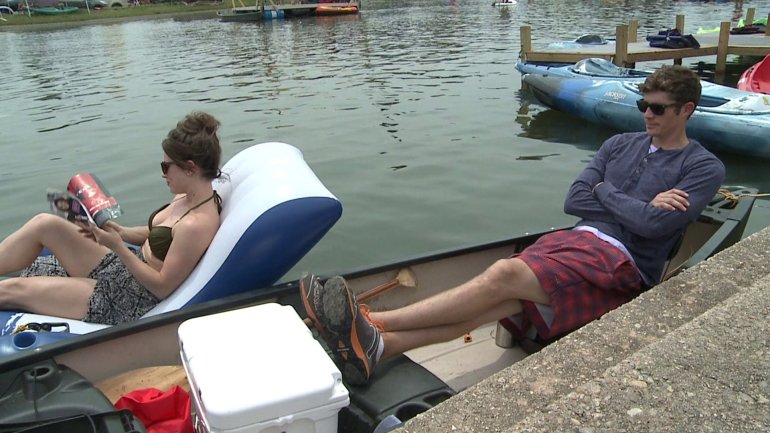 Many decided to build a raft for Bayou Boogaloo like carpenter, Edward Carleton.
"I went on YouTube to learn how to do it. I built an 8 by 8 raft," he said.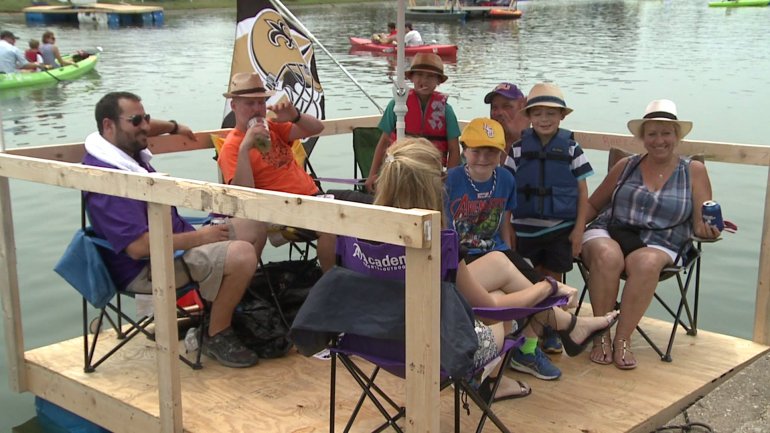 Brian Beauman is another raft builder.
"Every year we see people out on the water, and we wanted to be out on the water.  We started building this raft about a week ago.  Finished it last night.  Put 20 hours into making it,"  he said.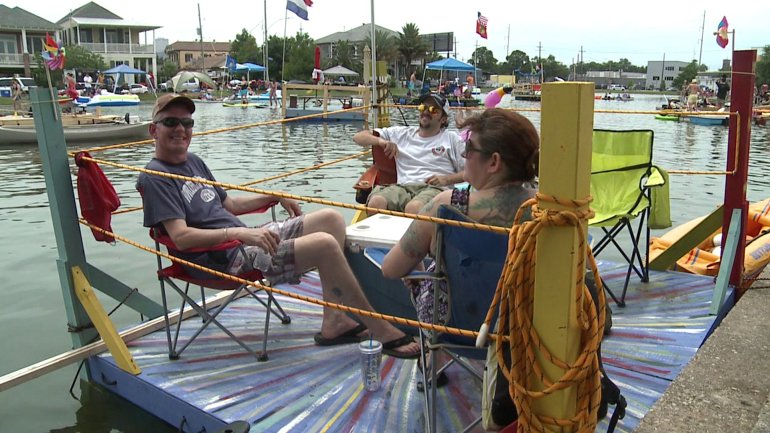 Norman Gallagher is another person enjoying Bayou Boogaloo.
"This is my first time bringing a kayak to the water.  There's no better way to experience it.  Its just a different vibe.  There are so many festivals in New Orleans, but there aren't many that you can experience on the water," he said.
The Mothership Foundation and Positive Vibrations Foundation put on Bayou Boogaloo.  Positive Vibrations helps teen musicians get scholarships.
You've still got time to head over to Bayou Boogaloo.  It ends at 8:30 tonight.  Anders Osborne takes the Orleans stage at 7 p.m.