This is an archived article and the information in the article may be outdated. Please look at the time stamp on the story to see when it was last updated.
NEW ORLEANS - It's COOLinary month, which means lunch under $20 and dinner under $39 at over 70 great restaurants around town. Here's what we're drinking at Muriel's with our delicious meal.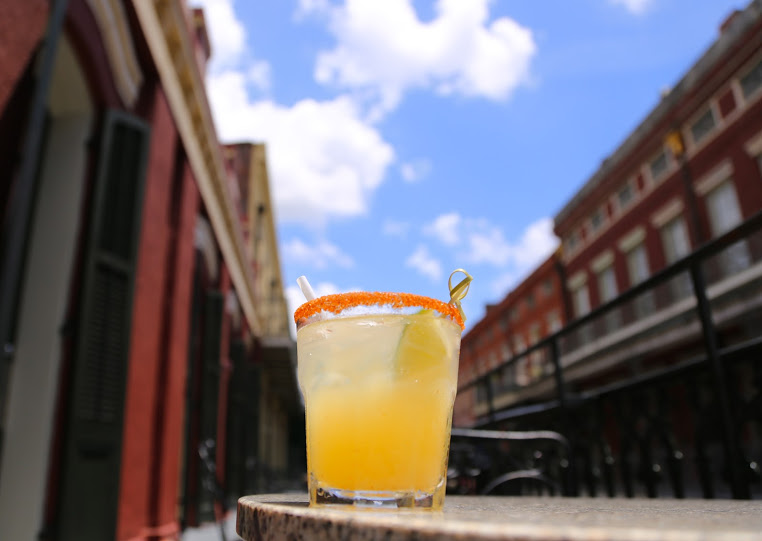 Are you a fan of spicy and sweet? Then El Diablo should be your go-to. Made with Old New Orleans Spiced Rum, house-made ginger beer and lime juice and rimmed with cayenne pepper and sugar, who knows if it will bring our your sweet side or your devilish side!
Check out Muriel's Coolinary Menus:
---
Lunch Menu
---
First Course
choice of
Soup of the Day
Muriel's House Salad
mixed baby greens tossed in a pomegranate vinaigrette with shaved
sweet onion and Manchego cheese
Second Course
choice of
Stuffed Mirliton
shrimp creole & Andouille stuffing, baked and
served with a roasted creole tomato sauce
Blackened Mississippi Catfish
served with roasted new potatoes, dill and red
onions, laced in a crystal hot sauce butter
Chicken and Andouille Etouffee
simmered in a rich roux with bell pepper, onion
and celery over Louisiana popcorn rice
Wood Grilled Pork Chop
with New Orleans red beans and Louisiana popcorn rice,
served with a cornbread muffin
Wood Grilled Beef Tenderloin Salad
baby mixed greens tossed in a creole mustard vinaigrette
with watermelon radish, fried chick peas, shallots and shaved parmesan cheese
$18.95
---
Dinner Menu
---
First Course
choice of
Choice of Soup
New Orleans seafood gumbo, Fontana's west end turtle soup or soup of the day
Muriel's House Salad
mixed baby greens tossed in a pomegranate vinaigrette with shaved sweet onion and Manchego cheese
Shrimp and Goat Cheese Crêpes
goat cheese filled crepes topped with Louisiana gulf shrimp in a buttery cream sauce of chardonnay, onion, tomato and bell pepper
Savory Gorgonzola Cheesecake
gorgonzola and prosciutto terrine, McIlhenny farms honeyed pecans, crispy prosciutto and slices of tart green apple
Second Course
choice of
Shrimp and Grits
slow cooked stone ground grits topped with Louisiana gulf shrimp, leeks and a smoked tomato butter sauce with crispy garlic
Bayoubaisse
shrimp, mussels, jumbo lump crabmeat and seafood meatballs tossed with Andouille sausage and orzo pasta in a sweet vermouth-tomato broth
Cajun Demi-Poulet
oven roasted chicken served with a pan sauté of fingerling potatoes, tasso ham and mushrooms, topped with a roasted garlic veloute
Pecan Encrusted Baby Drum
pan sautéed with oven roasted pecans and a Louisiana crabmeat relish, laced with a lemon butter sauce
Double Cut Pork Chop
wood grilled and topped with a Louisiana sugar cane apple glaze, served with pecan candied sweet potatoes and southern style greens
Third Course
choice of
Pain Perdu Bread Pudding
candied pecans and rum sauce
Flourless Chocolate Cake
crème anglaise & raspberry coulis
Vanilla Bean Crème Brûlée
$39