This is an archived article and the information in the article may be outdated. Please look at the time stamp on the story to see when it was last updated.
NEW ORLEANS (WGNO) – It's the sixth day of "Kenny's 12 Days of Giving," our holiday tradition here at "News with a Twist."  So what's our Christmas Elf Kenny Lopez  giving away today?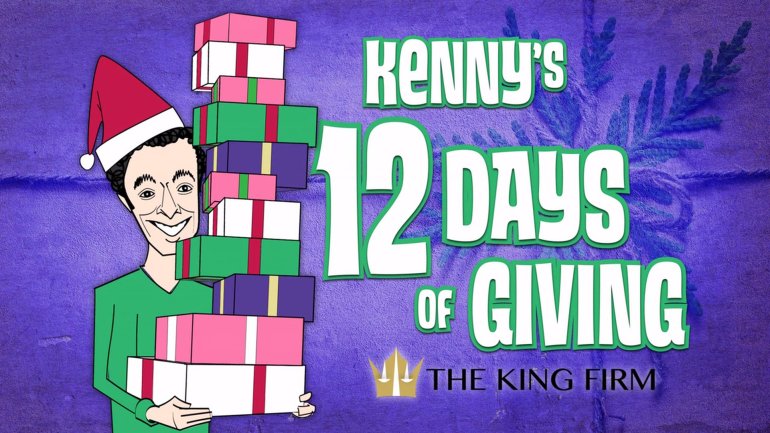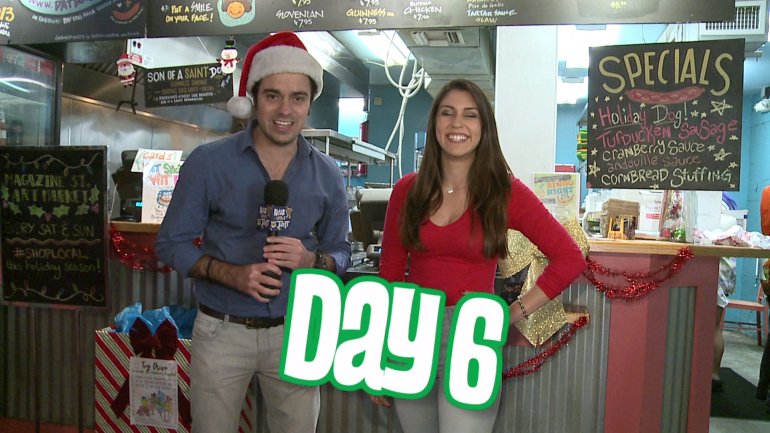 Kenny teams up "News with a Twist" field producer Taylor Feingold and Dat Dog to deliver hot dogs to "hot" firefighters.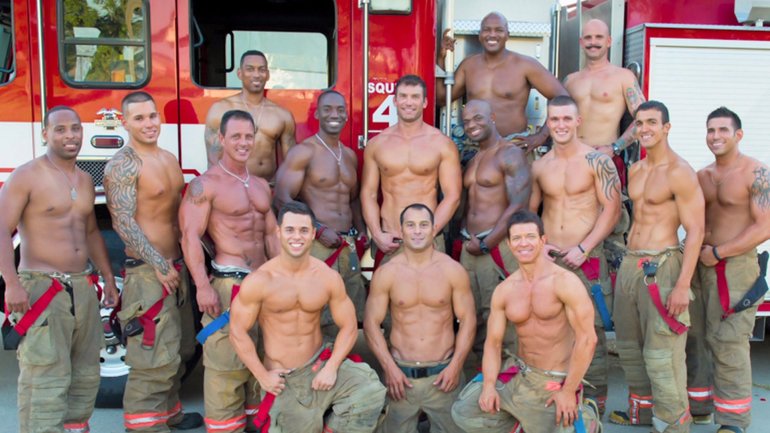 Jerry Reese, the Director of Franchise Development at Dat Dog said, "We really wanted to team up with Kenny and News with a Twist to give firefighters lunch today because they do so much for all of us, and we want to give back to them."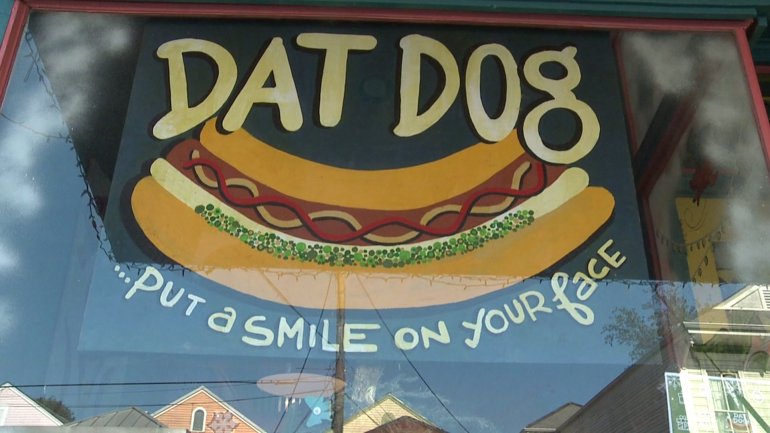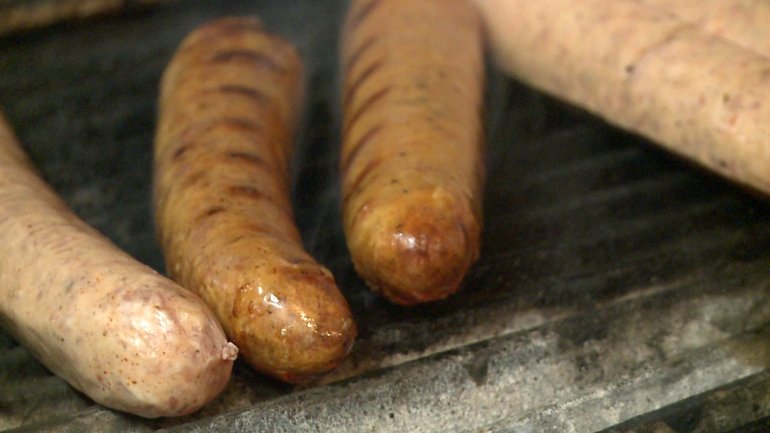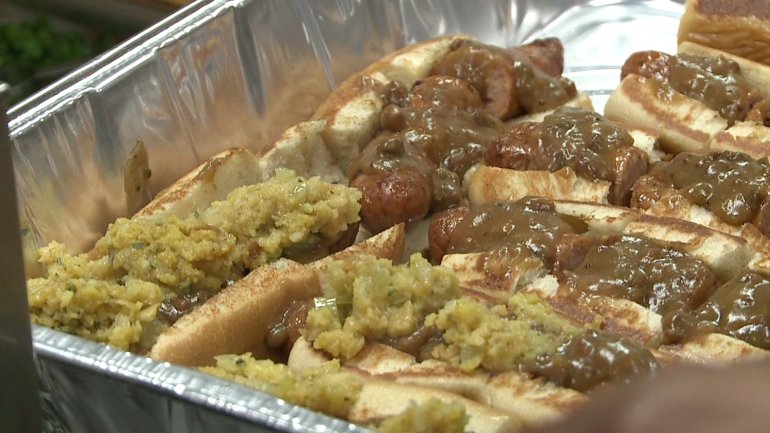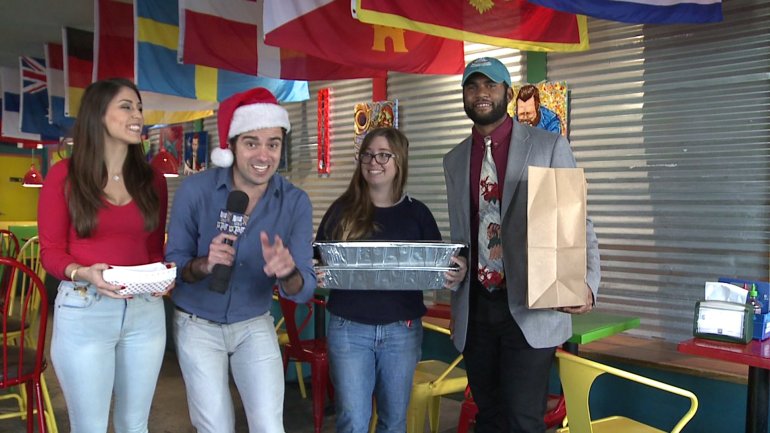 When we arrived at the fire station on Magazine Street, we met some awesome firefighters: Rhett Buras, Daniel Penny, Eric Bourgeois, Daryl Keene and Captain Edwin Holmes.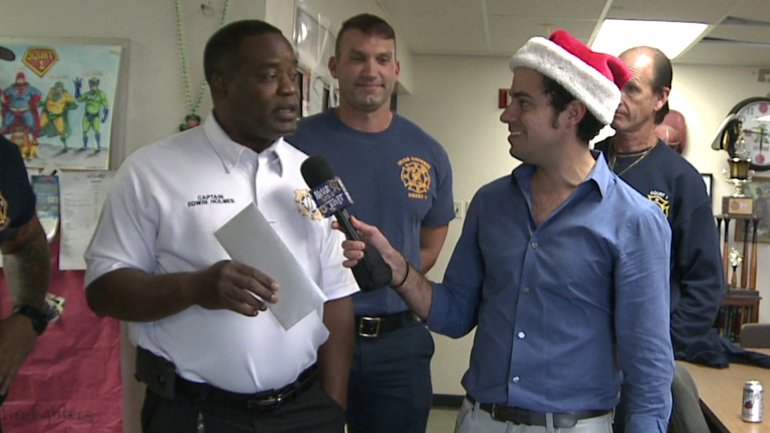 And that's not all we gave to the firefighters.  Caire Hotel & Restaurant Supply donated a generous gift certificate to the firefighters so they can buy some cooking supplies for their fire houses.
For more information about Caire Hotel & Restaurant Supply, click HERE.
During the holidays, Dat Dog is asking you to drop off toys at their locations to donate to Children's Hospital.  When you do, you'll get a discount on your hot dog.
For more information about Dat Dog and the charities they are involved with, click HERE.