This is an archived article and the information in the article may be outdated. Please look at the time stamp on the story to see when it was last updated.
NEW ORLEANS (WGNO) – Halloween is just around the corner! Our producer, Taylor Feingold, is showing us a new do it yourself costume each day this month.
We can do it!
Rosie the Riveter is a classic easy costume. You only need three things: a denim, or blue button down, a red handkerchief and big lady muscles! I wore it with jean shorts, red converse and pearl earrings.
As for makeup, red lipstick and a cat eye will make this look rock.
Now get out there and take over those jobs! Or just celebrate Halloween. Up to you!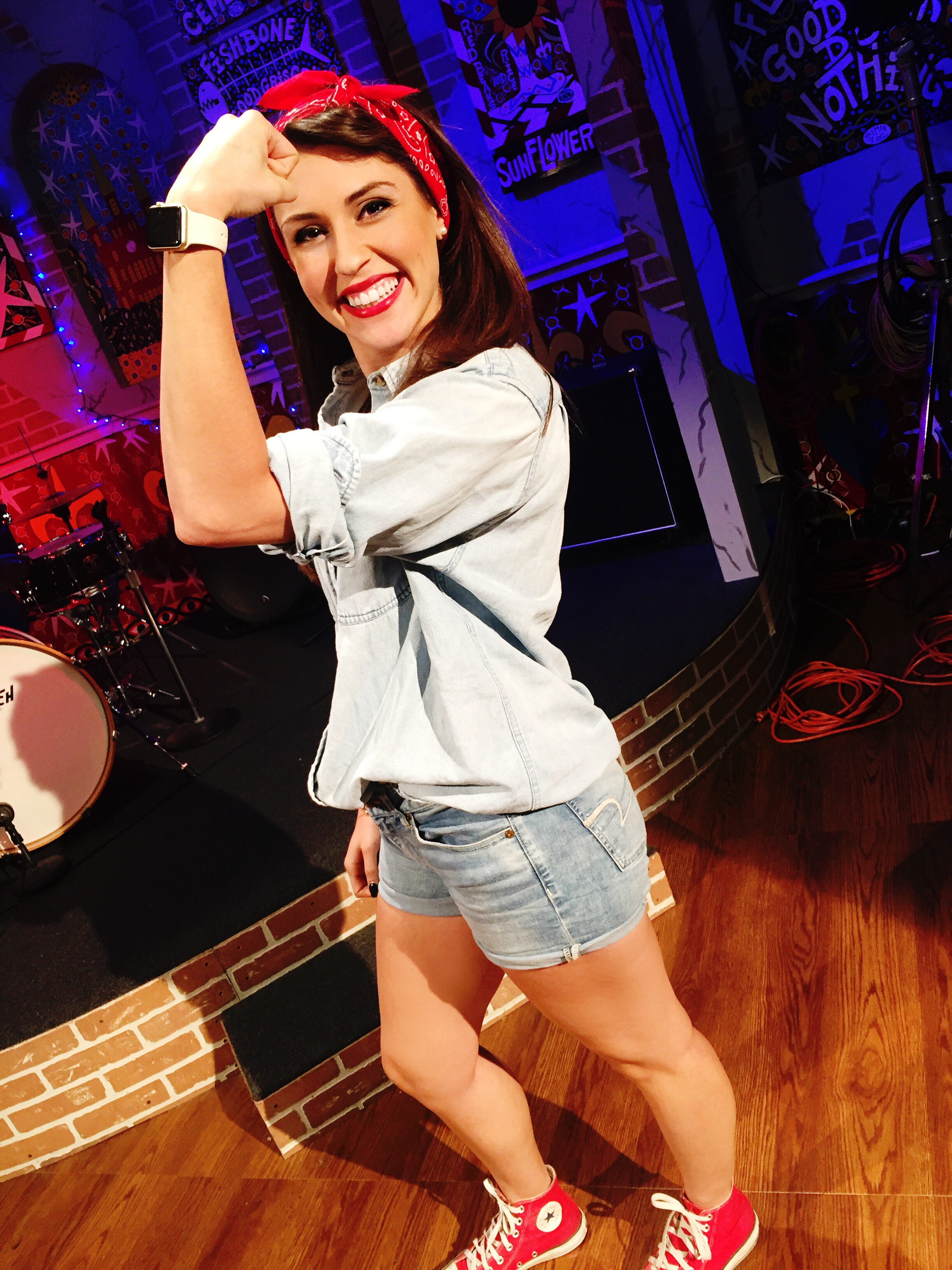 Check back tomorrow to see what kind of other costume tricks I have up my sleeve. Happy Halloween!