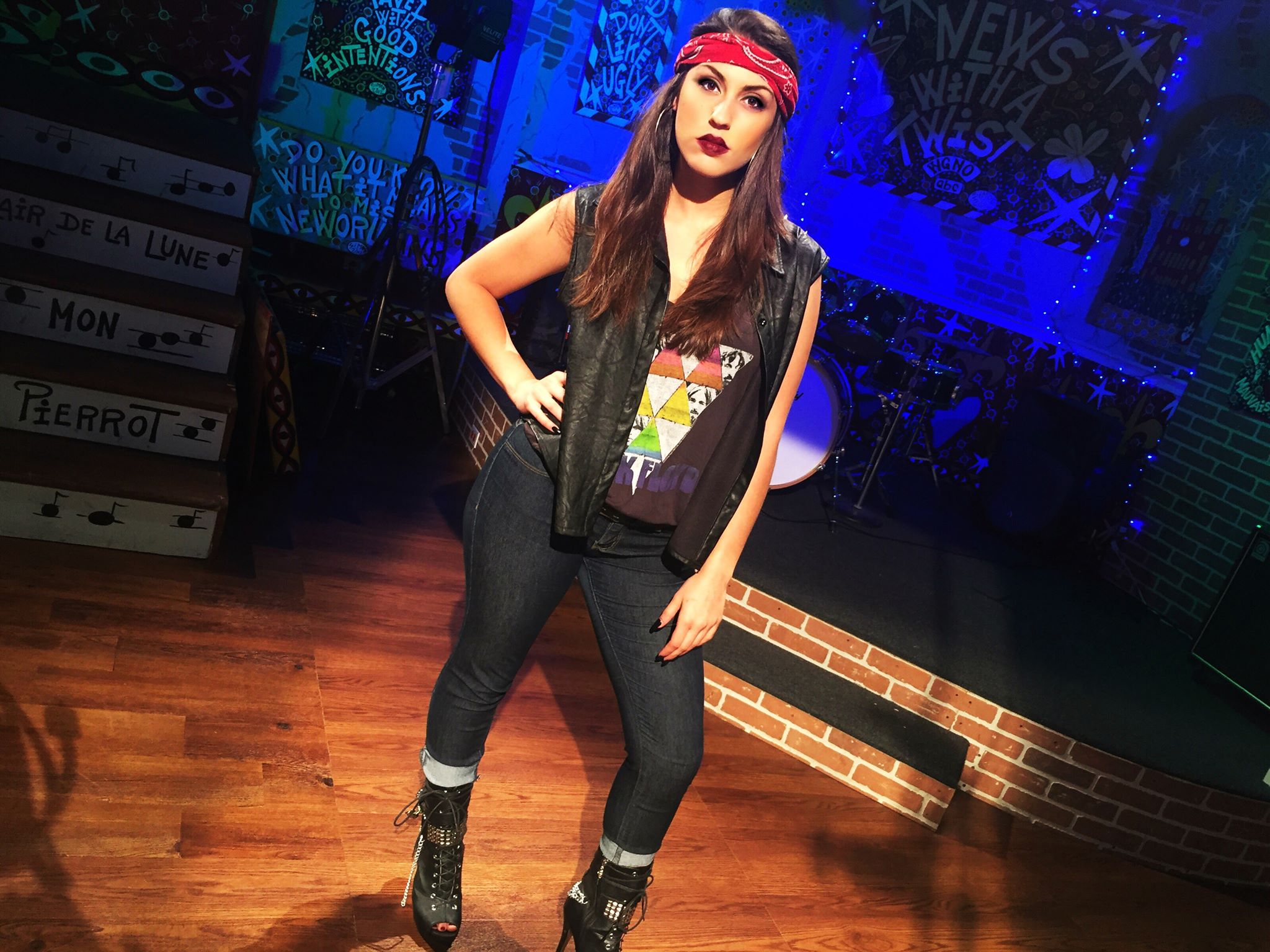 NEW ORLEANS (WGNO) – Halloween is just around the corner! Our producer, Taylor Feingold, is showing us a new do it yourself costume each day this month.
For today's DIY costume, the more leather, the better!
I started with a graphic t-shirt, anything American or with a band can work. I went with Pink Floyd! I paired it with jeans, but if I had leather leggings, I would've worn them instead. I found this Leather vest with studs in my closet, and I really love the piece. Any leather jacket can work. I added a bandana and high heeled boots with chains and studs to toughen up the look! For my makeup, I completed the look with a dark smokey eye and a dark lip.
When searching your closet, I would look for anything that is leather, has spikes, chains or studs.
Check back tomorrow to see what kind of other costume tricks I have up my sleeve. Happy Halloween!