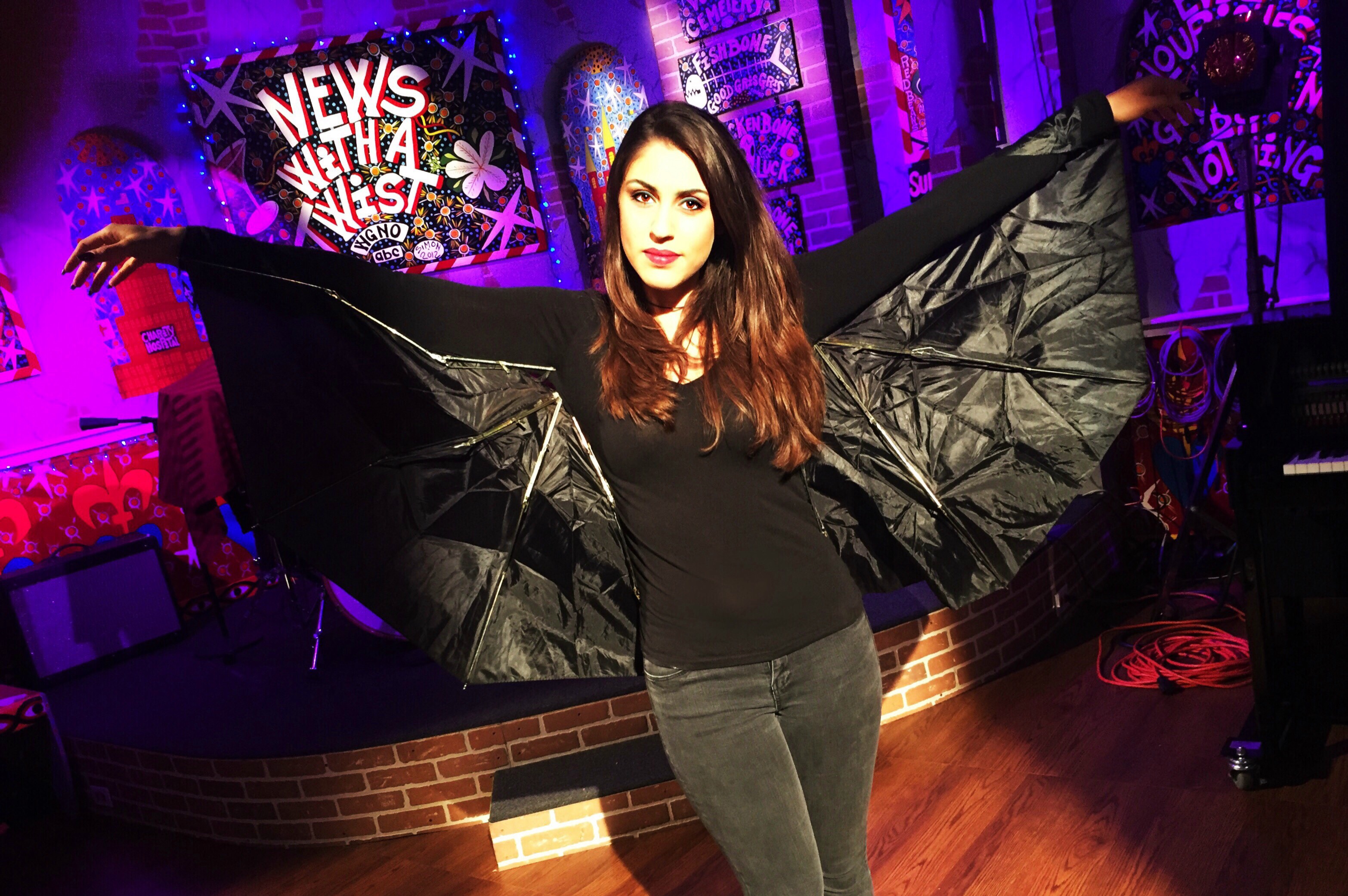 NEW ORLEANS (WGNO) – Halloween is just around the corner! Our producer, Taylor Feingold, is showing us a new do it yourself costume each day this month.
Today's DIY Costume might just keep you up all night. Bats are nocturnal! This look requires some crafting, but you probably already have all of the materials around the house.
I started with black jeans, booties, and a black choker. For my top and wings, I got a little creative. On my way home from work, I stopped at the Dollar Tree and picked up a plain black umbrella. To make my wings, I simply unscrewed the handle part of the umbrella and cut the whole thing in half. I pinned my halved umbrella to the right sleeve and side of the shirt, then I sewed it with black thread. I did the same thing to the other side.
The top might look hard to put on, but the boning in the umbrella allows you to bend your arms. I thought about trying this on a zip-up hoodie so that it's easier to put on. When thinking about your bat costume, search your closet for black items, or anything with bat wings.
As for makeup, I used a red lipstick, since bats are associated with blood. I also used a black smokey eye to add extra darkness.
Check back tomorrow to see what kind of other costume tricks I have up my sleeve. Happy Halloween!