This is an archived article and the information in the article may be outdated. Please look at the time stamp on the story to see when it was last updated.
NEW ORLEANS - It's COOLinary month, which means lunch under $20 and dinner under $39 at over 70 great restaurants around town. Here's what we're drinking at  Galatoire's with our delicious meal.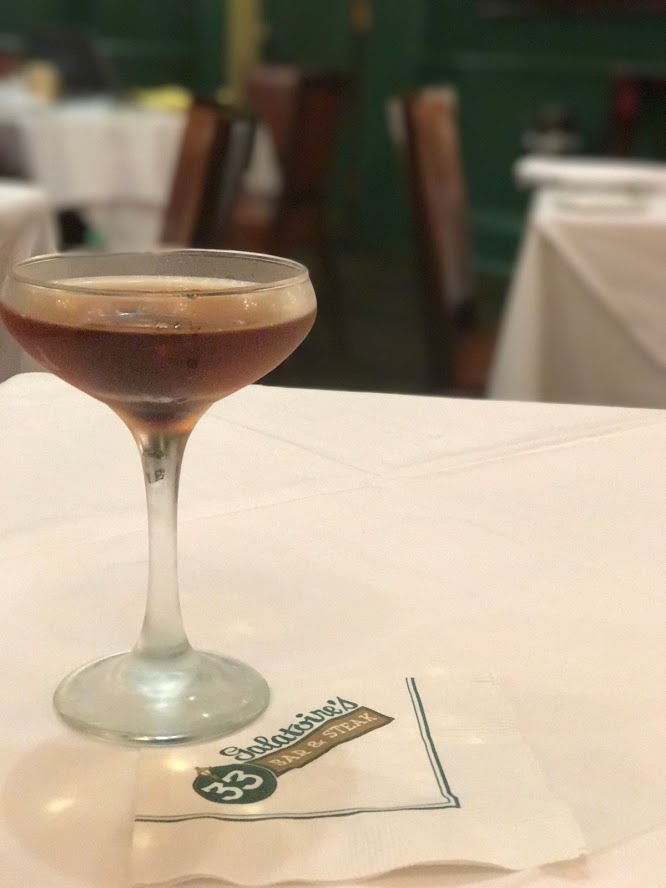 With such an amazing selection, it's hard to choose just one cocktail at Galatoire's! Our favorite right now, is The Kentucky Reserve, featuring Woodford Bourbon, Tuaca Liqueur, Angostura Bitters, and Brandied Cherry.
Check out Galatoire's Coolinary menu: 
---
Lunch Menu
---
First Course
choice of
Louisiana Shrimp Cocktail
Sliced Marinated Cucumbers
Turtle Soup
Au Sherry
Iceberg Wedge
Thousand Island Dressing, Capers, Cherry Tomatoes
Second Course
choice of
Sautéed Chicken Breast
Bacon, Mushrooms, Peas
Blackened Drum Etouffee
Steamed Rice
Fried Shrimp Sardou
Artichoke Hearts, Creamed Spinach, Hollandaise
Third Course
choice of
Cup Custard
Fresh Berries
Vanilla Ice Cream Sundae
Chocolate Sauce, Caramel, Whipped Cream, Sliced Almonds
Lemon Tartlet
Whipped Cream, Mango Sauce
$20
---
Dinner Menu
---
First Course
choice of
Louisiana Shrimp Cocktail
Sliced Marinated Cucumbers
Traditional Escargot Bordelaise
Garlic Butter, Herbs
Turtle Soup
Au Sherry
Iceberg Wedge
Thousand Island Dressing, Capers, Cherry Tomatoes
Second Course
choice of
Sautéed Chicken Breast
Bacon, Mushrooms, Peas
Blackened Drum Etouffee
Steamed Rice
Fried Shrimp Sardou
Artichoke Hearts, Creamed Spinach, Hollandaise
Grilled 8oz Pork Chop
Brabant Potatoes, Baby Spinach, Creole Mustard Vinaigrette
Third Course
choice of
Cup Custard
Fresh Berries
Vanilla Ice Cream Sundae
Chocolate Sauce, Caramel, Whipped Cream, Sliced Almonds
Lemon Tartlet
Whipped Cream, Mango Sauce
$39