This is an archived article and the information in the article may be outdated. Please look at the time stamp on the story to see when it was last updated.
NEW ORLEANS (WGNO) - Happy Memorial Day Weekend! With the unofficial start to summer finally here, here's the low down on the fairs, festivals and events to check out this Memorial Day Weekend around town!
On Saturday, head on up to the North Shore for the Slidell Jazz and Blues Festival from 3 to 10pm at Heritage Park. You'll find plenty of music, food and art to keep you entertained and all for a good cause! Portions of the funds raised will go to support local music education.
Opa! It's time for the 44th Annual Greek Festival.  Enjoy traditional Greek foods... Watch Hellenic dances... Even climb Mount Olympus!
On Sunday, anyone wearing a toga gets free admission! So grab the sheets off your bed and head down to the Holy Trinity Greek Cathedral on the banks of Bayou Saint John.
If you're looking for some country music this weekend, you don't need to go any farther than the Superdome! For the first time, Bayou Country Superfest is going on right here in the Crescent City. Musical acts include Miranda Lambert, Hank Williams Junior, Blake Shelton, Rascal Flatts and much, much more!! Grab your tickets online.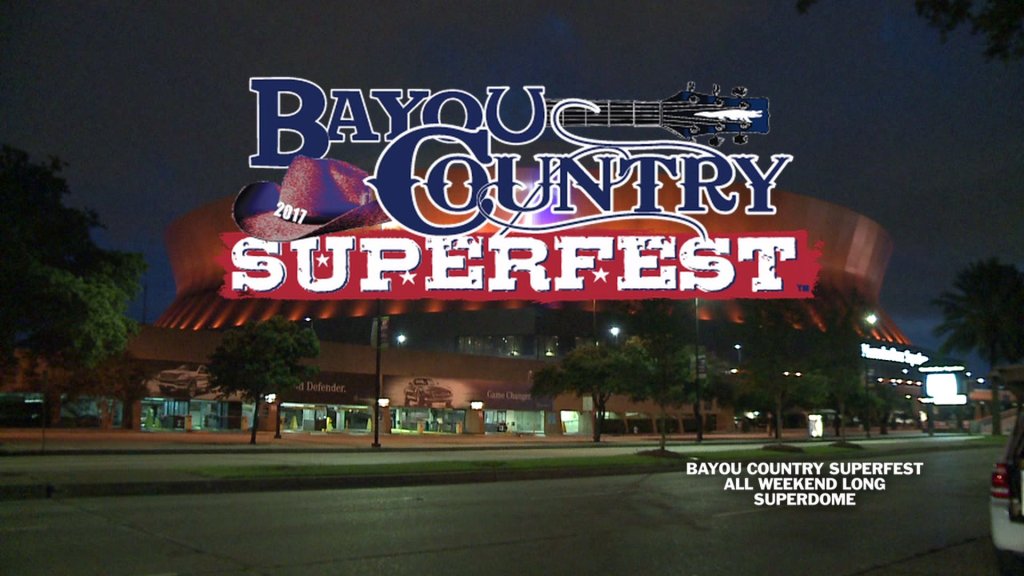 Don't forget to take a little time to remember the true meaning behind our Memorial Day Weekend and remember those who gave their lives in the line of duty. That's our weekend wrap up, have a great holiday weekend!