This is an archived article and the information in the article may be outdated. Please look at the time stamp on the story to see when it was last updated.
NEW ORLEANS (WGNO) –  Bacon and eggs, milk and cookies, mashed potatoes and gravy. Some things are just meant to be together, like a Mardi Gras parade and beer. The Krewe of Muses is the only krewe in town that has their very own beer – and it's brewed right here in New Orleans.
Designed with the Carnival season in mind, the beer is a full-flavored session beer, meaning it can be enjoyed all day long without being too filling and won't knock you off your float too quickly, if you know what I mean.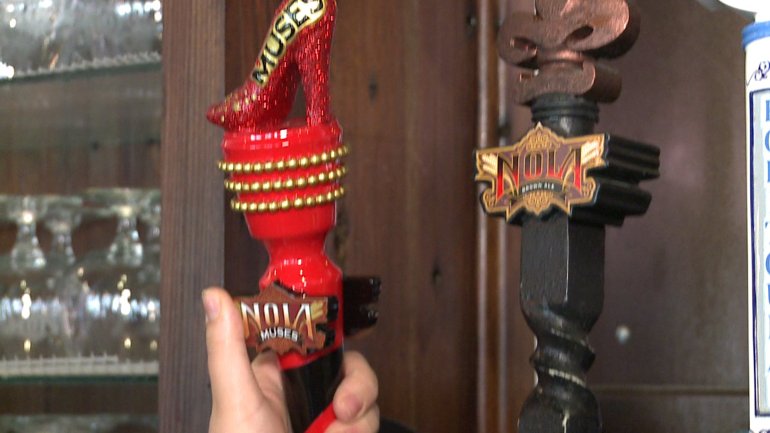 Kirk Coco, president and CEO of NOLA Brewing Company, describes the beer as a "light golden beer that has some wheat in it."
"It's going to have a nice thick mouth feel when you drink it and it's just slightly hoppy," Coco says. "It's not a super-hoppy beer like a pale ale or an IPA. The yeast we use, the Belgian yeast, gives it kind it a little spicy and funky note right on the back end of it, not something that'll throw you off, something that says, 'I'm not just an American lager.'"
More important, the proceeds from the Muses beer go to a great cause: the Muses Foundation, which supports local charities that focus on women, children and the arts. So not only do you get a great tasting beer, you also get to help folks right in your own backyard.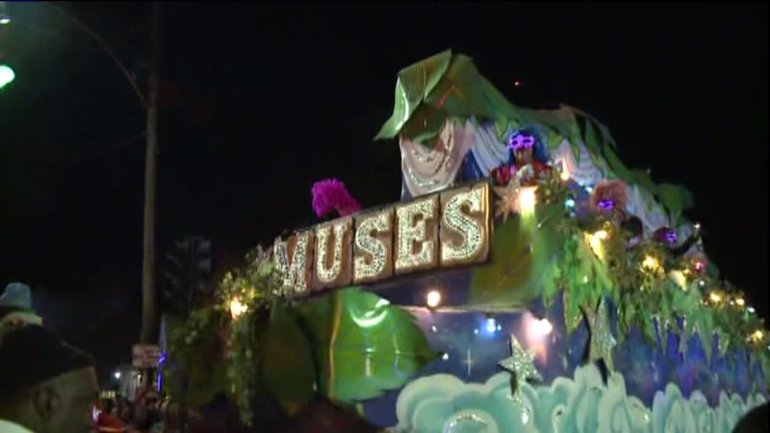 Shon Baker, a member of the Executive Committee of the Board of Muses, says the philanthropic aspect of the beer was important to the krewe.
"The really fantastic thing about it is that it does serve a dual purpose, which is to provide a little spirit to the community but also to be spirited in our charitable aspect," he says.
So if you're in the mood to down a glass before you catch a shoe, or after the parade rolls at the amusement party, the Krewe of Muses has just the thing to whet your whistle.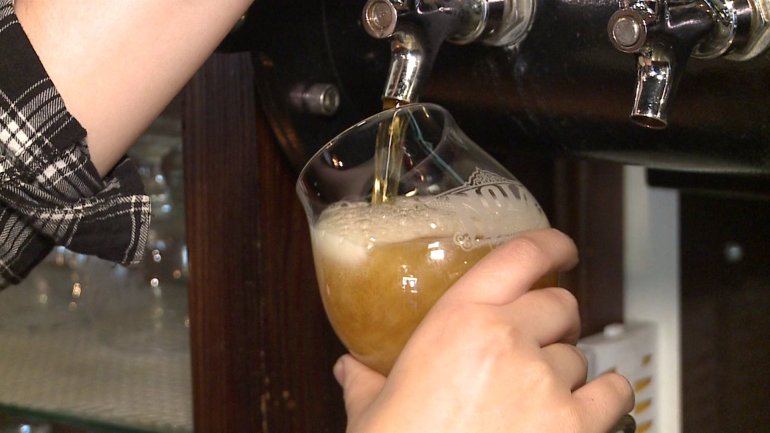 Muses' Beer is available at the NOLA Brewing Tap Room on Tchoupitoulas as well as the following locations throughout the city:
NOLA Brewing Co. Tap Room
3001 Tchoupitoulas Street
(504) 896-9996
The Irish House
1432 St Charles Ave
(504) 595-6755
Avenue Pub
1732 St Charles Ave
(504) 586-9243
The High Hat Cafe
4500 Freret Street
(504) 754-1336
Mandina's Restaurant
3800 Canal Street
(504) 482-9179
St. James Cheese Company
641 Tchoupitoulas Street
(504) 304-1485
The Chimes Restaurant
19130 Rogers Lane, Covington
(985) 892-5396
Blue Nile
532 Frenchmen Street
(504) 948-2583
Ale on Oak
8124 Oak Street
(504) 324-6558
The Masion
508 Frenchman Street
(504) 371-5543
Peche Seafood Grill
800 Magazine Street
(504) 522-1744
Felix's Restaurant and Oyster Bar
739 Iberville Street
(504) 522-4440
World of Beer (New Orleans)
300 Julia Street
(504) 299-3599
Lafittes Landing Seafood House
1700 Lapalco Blvd, Harvey
(504) 252-9613
Cooter Brown's
509 South Carrollton Avenue
(504) 866-9104
The Blind Pelican
1628 St Charles Avenue
(504) 558-9399
Freret Beer Room
5018 Freret Street
(504) 298-7468
New Orleans Hamburger & Seafood
4141 St Charles Avenue Location Only
(504) 247-9753