This is an archived article and the information in the article may be outdated. Please look at the time stamp on the story to see when it was last updated.
NEW ORLEANS– New Orleans is known for its unique culture of food, music, art, and festivals, but something that you don't hear or see much of is the city's culture of marching bands and dance.
The 2018 HBCU Dance Affair 2.0 is coming to New Orleans July 21st.
https://www.instagram.com/p/Bj77pSBg_Td/?hl=en&taken-by=hbcudanceaffair
This event will feature four Historic Black Colleges and Universities along with their dancers and drum majors.
Colleges include Louisiana's own Southern University A&M College in Baton Rouge, Alcorn State University, Jackson State University, and Alabama State University.
This dance affair is hosted by creator and owner of "The Prancing Elites" Kentrell Collins.
Kentrell Collins started this dance workshop two years ago, and the event is becoming known across the southern region.
Collins, who is apart of the LGBT community, says the group faced adversity and discrimination in their everyday lives in just wanting to become dancers, but now his vision to inspire others to "dance like no one's watching" is coming to life.
With his dance workshop, scholarships will be given out to four high school graduating seniors.
You can send donations to their gofundme account listed below.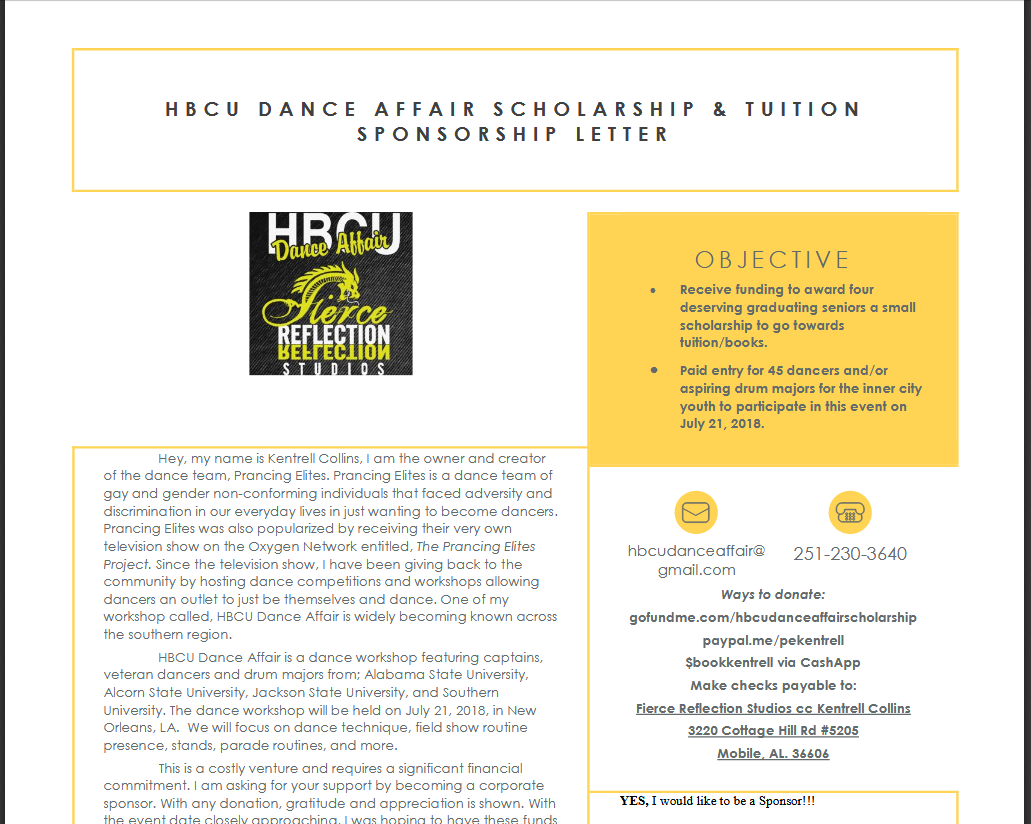 HBCU Dance Affair will focus on dance technique, field show routine presence, stands, parade routines, and more.
A brief question and answer will take place as well. The workshop registration fee will include teaching from HBCU dancers, workshop t-shirt, and lunch.
So don't forget! Registration is available now for the 2018 HBCU Dance Affair.
The workshop will be held at Rosenwald Recreation Center.
For more information on the event visit the HBCU Dance Affair instagram page.