This is an archived article and the information in the article may be outdated. Please look at the time stamp on the story to see when it was last updated.
NEW ORLEANS (WGNO) - Keith Sam has been a mainstay on Canal Street for 40 years. I guess you would consider him a vendor of sorts. As opposed to selling items like shoes, or jewelry, or clothes, Sam peddles the Good News of Jesus Christ.
Sam came to preaching like most everyone does.
"Well, God called me to preach, and he first started preparing me for the street ministry when I was in Job Corps back in 1975," Sam says.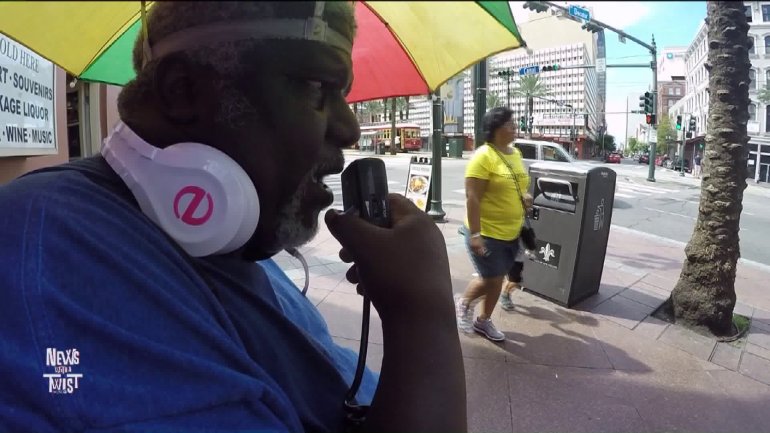 Back then, a riot broke out on the Job Corps base, and a lot of guys, including Sam, started going to chapel. Out of that bad incident came Sam's intro to the gospel.
So, why does Sam preach downtown?
"Well, Canal Street is pretty much a public place where a lot of people are back and forth. Jesus said go to the highways and hedges and compel men women and children to come to him, so it's just one way to expose a lot of people to God's goodness," he says.
One thing you won't see when you see Sam is a a change bucket or tip jar.
"I really try hard not to focus on preaching for money, even though through the years I've had a lot of people to approach me to try to preach for money, but the bible is plain as far as saying that is without charge," according to Sam
In a world where we all have motives for what we do, it's common to want one's work to affect people positively. Sam says believes he's done just that.
"I believe the Lord - through me - has made a change and a difference in the lives of a lot of people," he says.