This is an archived article and the information in the article may be outdated. Please look at the time stamp on the story to see when it was last updated.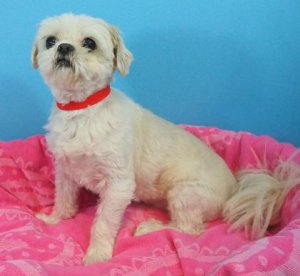 Zowie is a 4-year-old Lhasa Apso mix.  She was brought into the LASPCA on December 29th by a good Samaritan.  She is easy going, curious and full of fun.  Zowie possesses an average activity level so taking her on a long walk and setting aside some playtime with her will make her day even better!  Once she's tuckered out, she'll be happy to snuggle up next to you or roll over for some leisurely belly rubs.  She is a sweet, calm girl who enjoys doing her own thing.  She is the happiest when she gets to explore and sniff everything.
Click here for more information about Zowie.
Click here for more information about the LASPCA.