This is an archived article and the information in the article may be outdated. Please look at the time stamp on the story to see when it was last updated.
NEW ORLEANS (WGNO) -- Every Monday, the Good Morning New Orleans team features a new, adoptable dog and this week it's Oreo!
The labrador retriever mix is 11 months old and available at the Jefferson Parish Animal Shelter.
His former owner says Oreo is house-trained, leash-trained, good with dogs, friendly and energetic. Oreo is responsive, comes right away and knows "sit."
He is still very much a puppy, so crate training is recommended when he can't be supervised.
The Jefferson Parish Animal Shelter adoption fee is $67. The adoption fee includes vaccinations, mandatory spay/neuter, heartworm test, and microchip.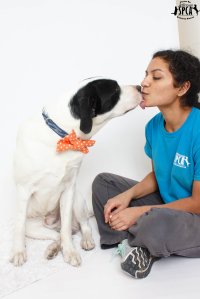 To find if this dog is still available for adoption, please stop by the shelter. Please provide pet ID number "EO-10-01-01" at that time.
Jefferson Parish Animal Shelter - Eastbank
1 Humane Way, Jefferson, LA 70123
(504) 736-6111
Email: MOlsen@jeffparish.net