This is an archived article and the information in the article may be outdated. Please look at the time stamp on the story to see when it was last updated.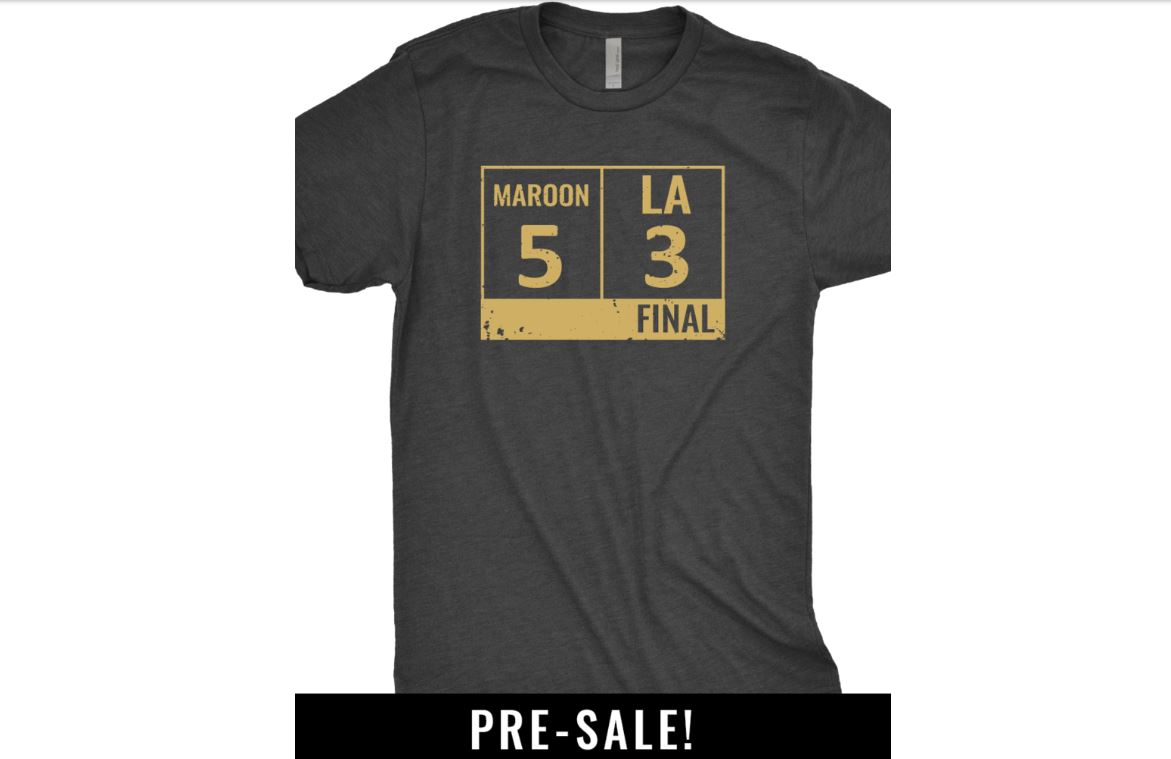 NEW ORLEANS — The Super Bowl was not one of the Los Angeles Rams' finest moments and NOLA T-Shirt of the Month decided to remind them with this petty shirt.
It reads, "MAROON 5 – LA 3." Referencing the Rams lonely 3 points during Super Bowl 53.
The caption reads, "We didn't see it but we heard Maroon 5 won…we are staying on the #petty train a bit longer with one last design! Pre-Order this BRAND NEW super soft, tri-blend Game Day t-shirt today. Available in uni-sex and ladies v-neck."
If you too are staying on the #petty train, you can order the t-shirt here.
Follow Kinsey on Twitter, Instagram, and Facebook.