This is an archived article and the information in the article may be outdated. Please look at the time stamp on the story to see when it was last updated.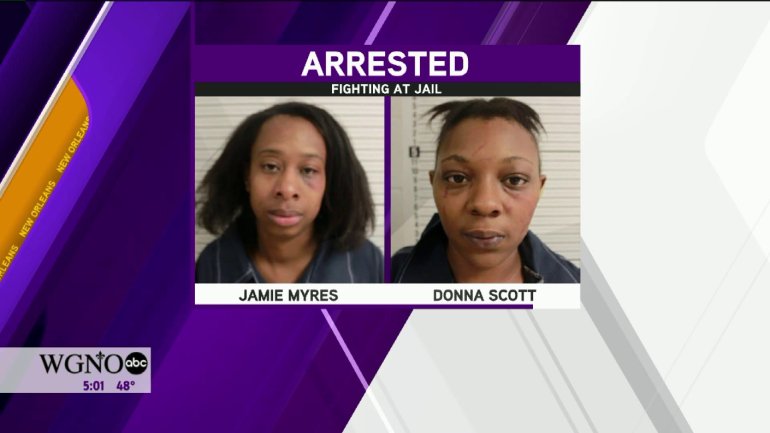 (WGNO) – Two women who went to visit the same inmate at the Washington Parish Jail ended up staying longer than they'd planned.
Jamie Myres and Donna Scott were put in the same visitation booth, and that's when they started arguing and pulling each others hair, the Sheriff's Office says. Then Myres pulled a box cutter out and slashed Scott's face and ear.
Officers jumped in and pulled the two apart. Scott was taken to the hospital, treated, and released.
Once she got out of the hospital, Scott was charged with Disturbing the Peace and jailed. She was released on a $750 bond.
Myres was also arrested. She was charged with Aggravated Battery and Introduction of Contraband. Her bond was set at $75,000. She has bonded out.